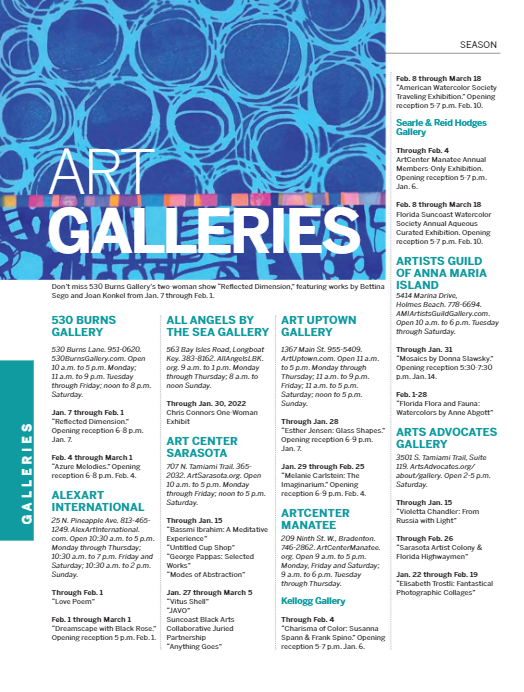 Bettina Sego - Blue Circles I
Featured in:
Season Magazine WINTER 2022 Issue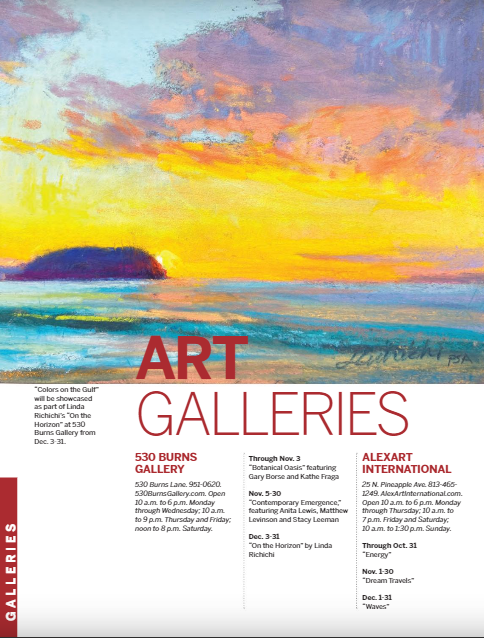 Linda Richichi - Colors on the Gulf
Featured in:
Season Magazine FALL 2021 Issue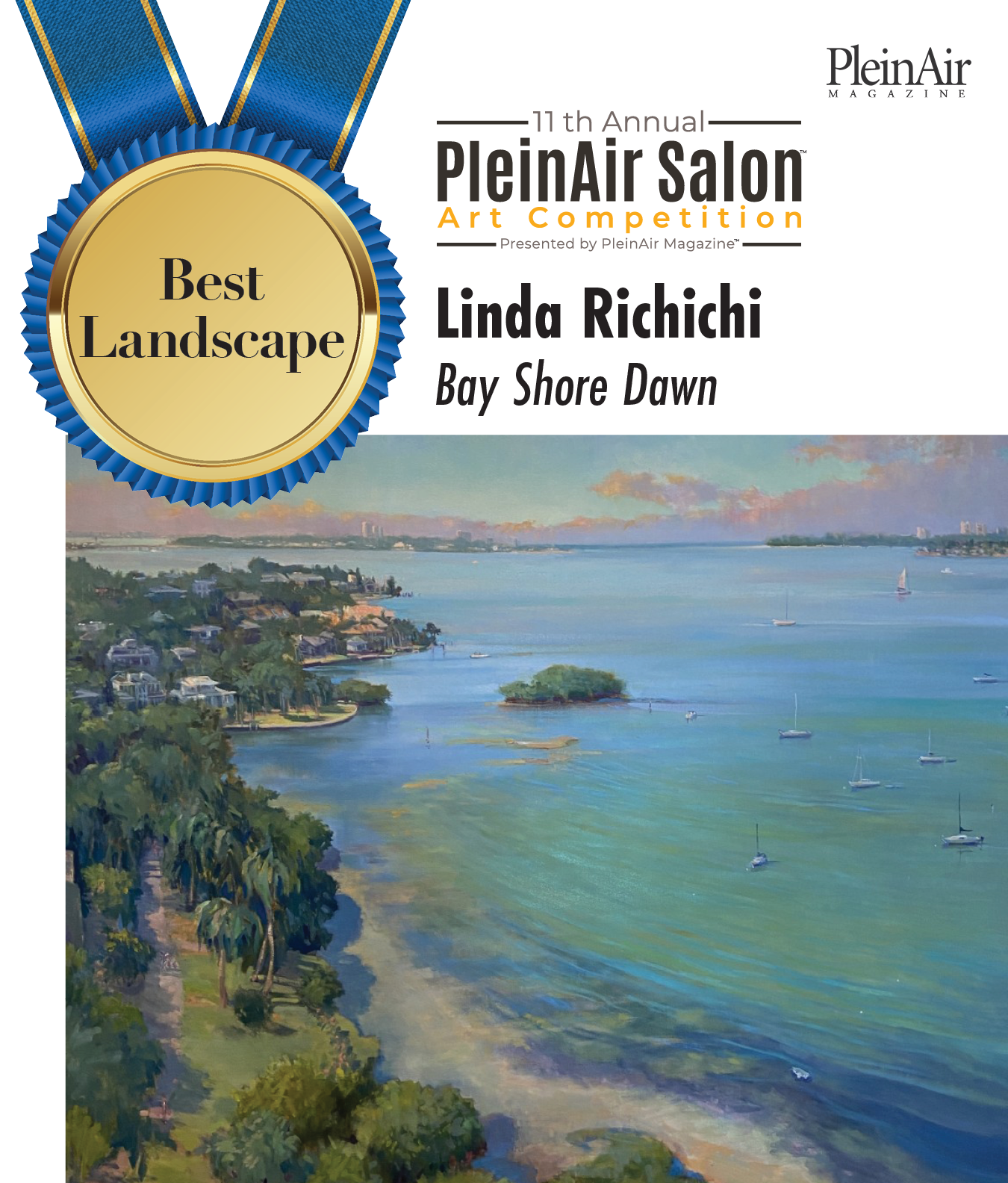 Congratulations Linda!!
Bay Shore Dawn was chosen by Plein Air Magazine as "Best Landscape" for their Winter 2021 Art Competition.
"Whether you're a new or an existing collector, go enjoy the immersive art experience of Botanical Oasis. You'll be surrounded by vintage Floridian landscapes with an ethereal twist." - Sarasota Magazine (October 27, 2021)
Curated Interiors SRQ by Nikki Sedacca, Gallery owner, was featured in Home & Design Magazine in February 2021 for their Distinctive Design award.
"Less is more in this home. Each detail was important in curating the highly sophisticated space. The client's office features geometric lines and shapes in the desk and textural details of the abstract painting. White orchids offer a final touch of both linear shape and natural beauty."
This project featured artwork by a variety of Gallery artists, including Anita Lewis and Laura Varich
Artnet News - "The Art World at Home: Botanical Garden President Jennifer Rominiecki Is Researching Lichtenstein and Binge-Watching 'The Crown'"
"What is your favorite part of your house and why?

My living room has 22-foot ceilings, so I love the airy quality it has. It gives me space to think, and it allows me to display large works of art. The first item I purchased for my home was a large-scale triptych by Katie Cassidy that is perfect for this space. When I look at it, I feel like I am floating in the nearby Gulf of Mexico. It brings me peace."
Rominiecki found her painting and the work by Katie Cassidy here at 530 Burns Gallery.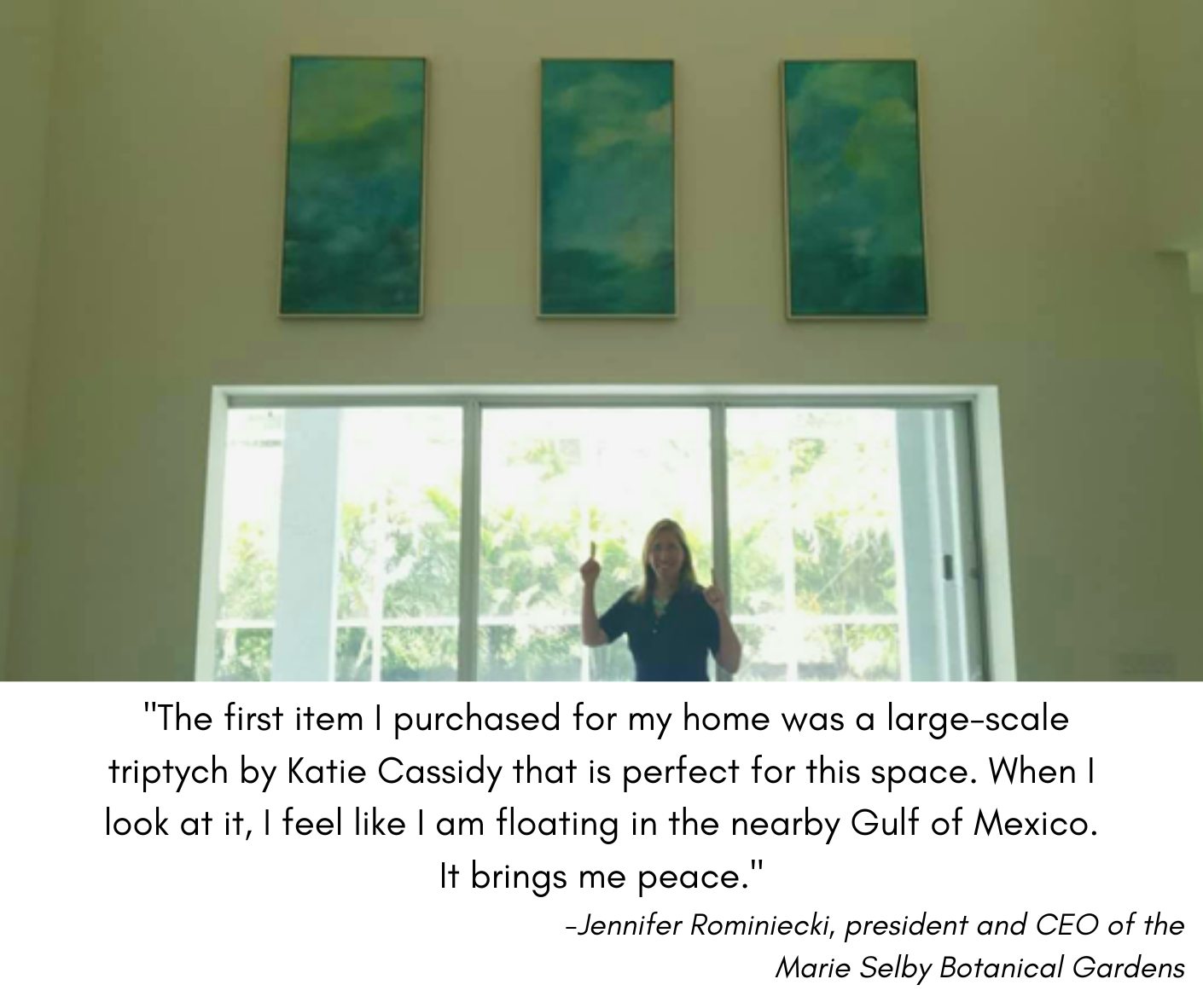 September 10, 2020. Sarasota Herald Tribune feature in Arts Events
"Finding 'Harmony' at 530 Burns Gallery.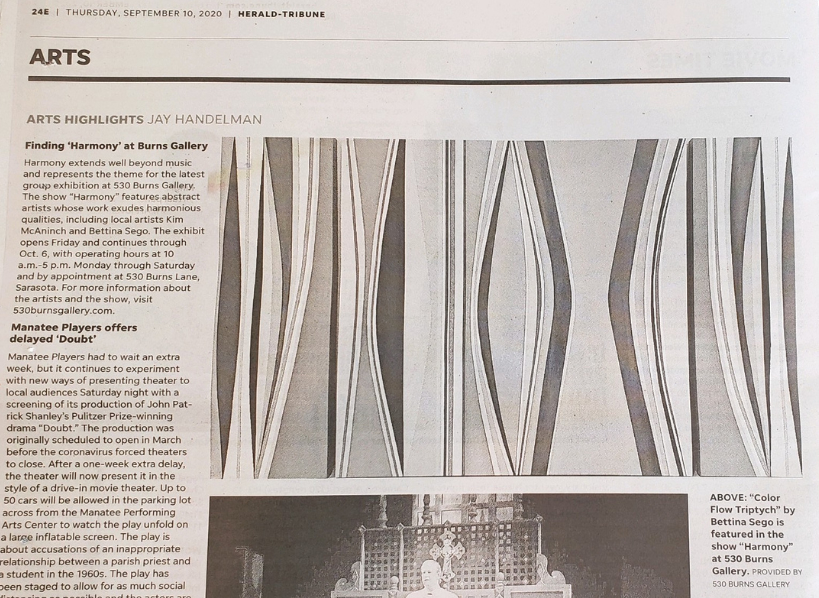 "When seen all together, the collection of works forms a synergy of calmness, a series of much needed snap shots of idyll."- Andrew Fabian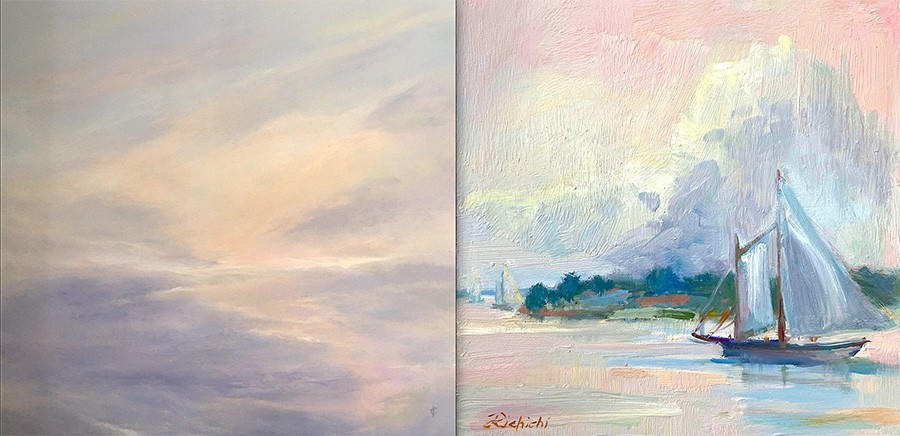 August 13, 2020. Sarasota Herald-Tribune feature on Exhibition- Joy & Serenity: Paintings of Peace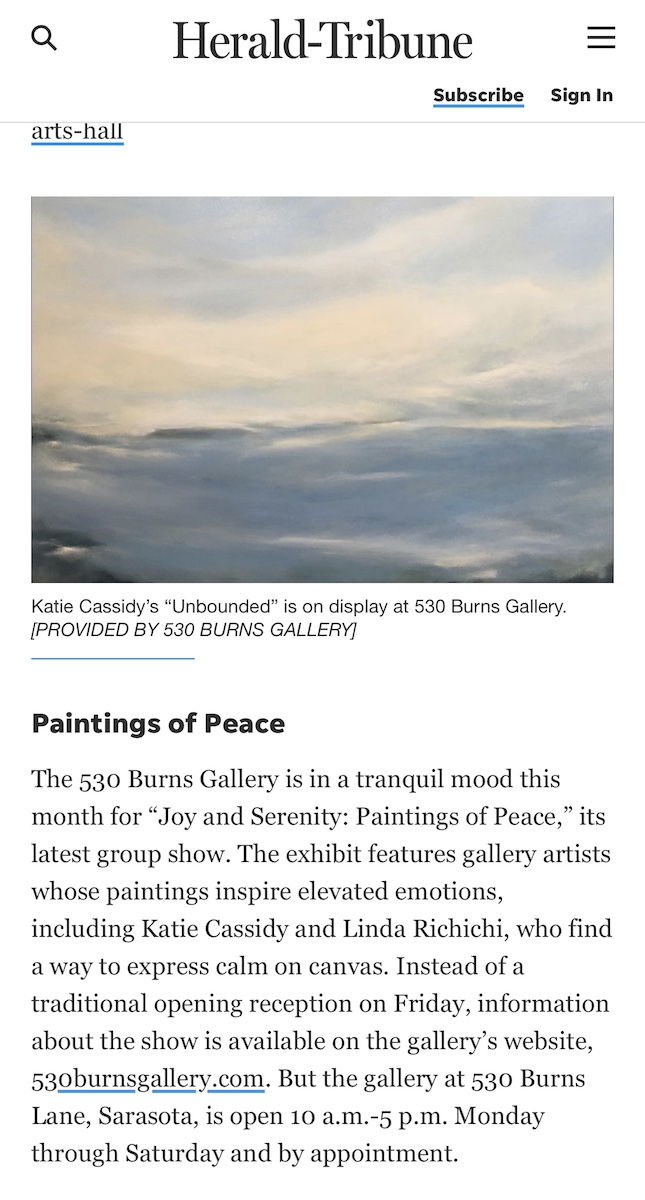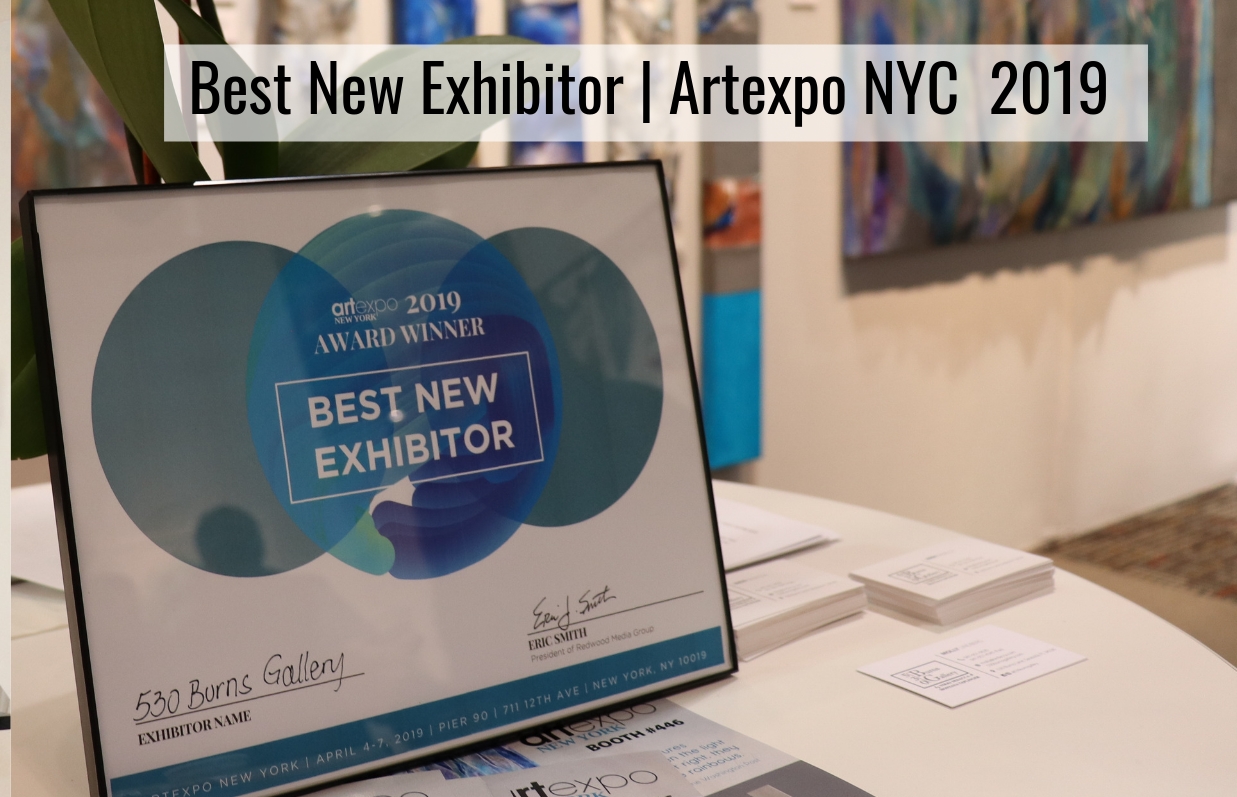 Pictured: "Frequency" by Steven Anton Rehage.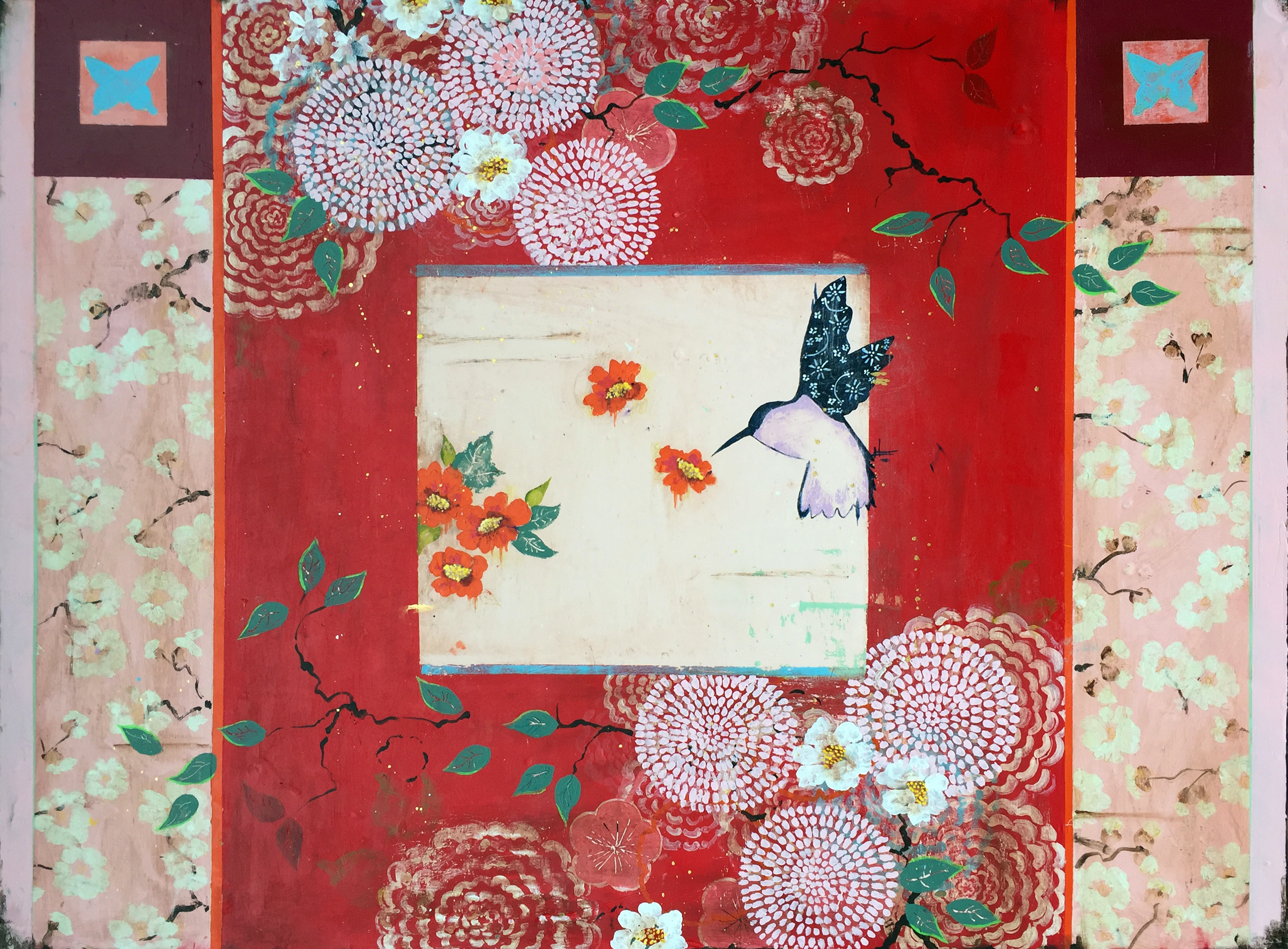 Fine art Connoisseur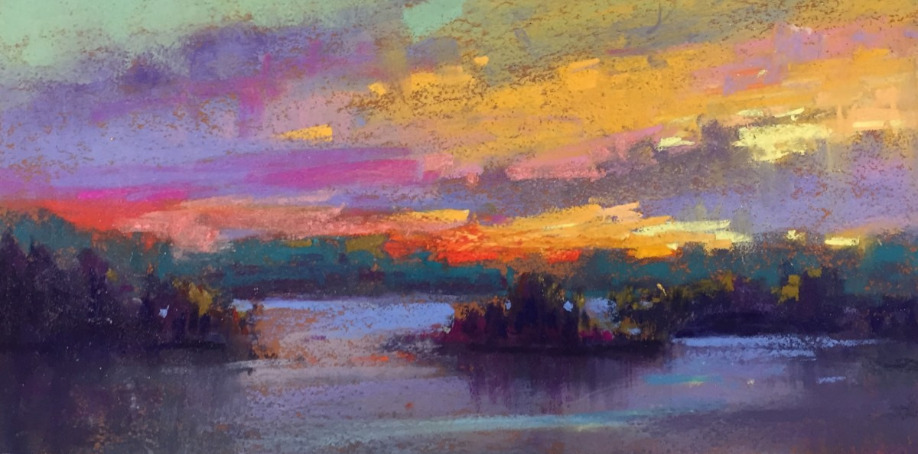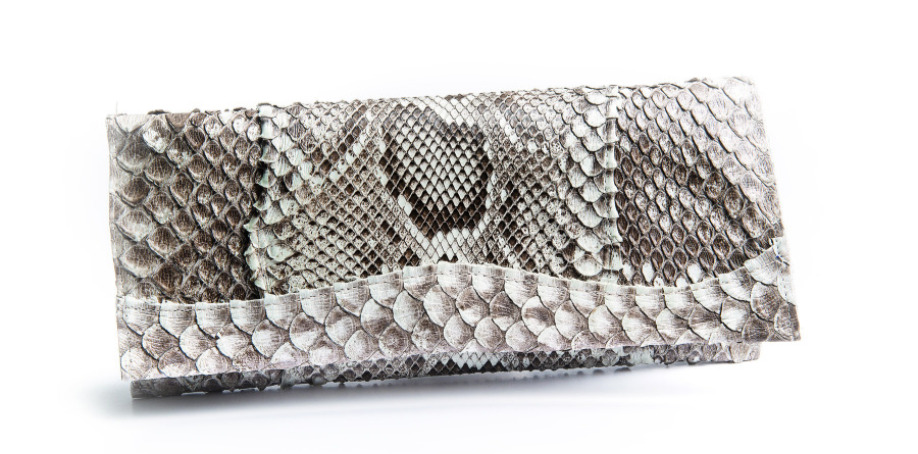 Recent written review on works by Arleen Joseph.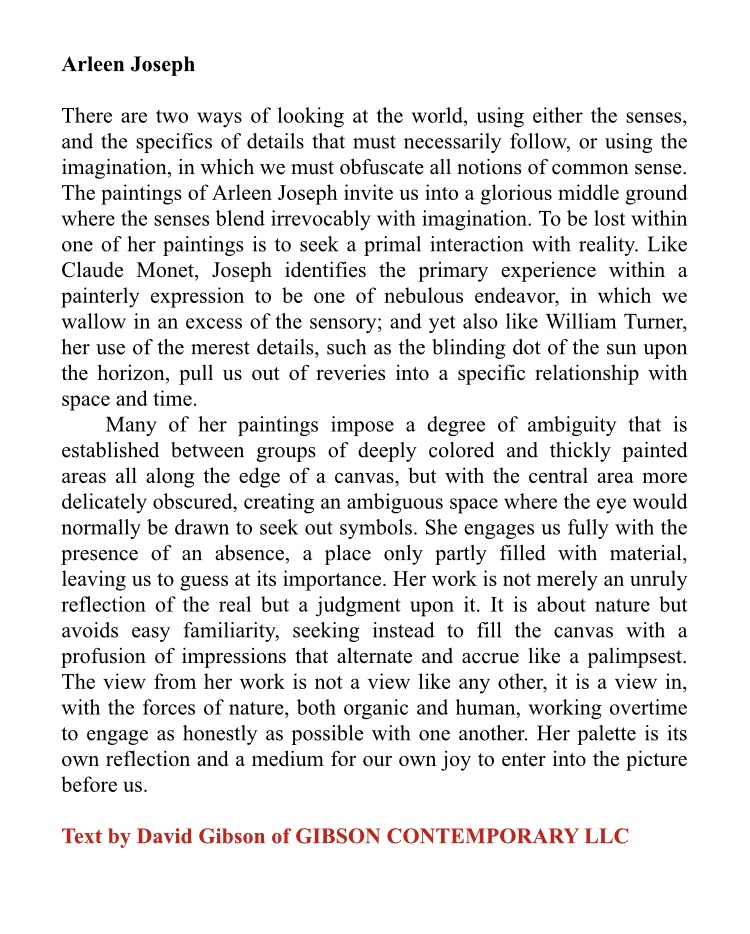 We sat down with artist Arleen Joseph to talk about her work! Catch our interview here.