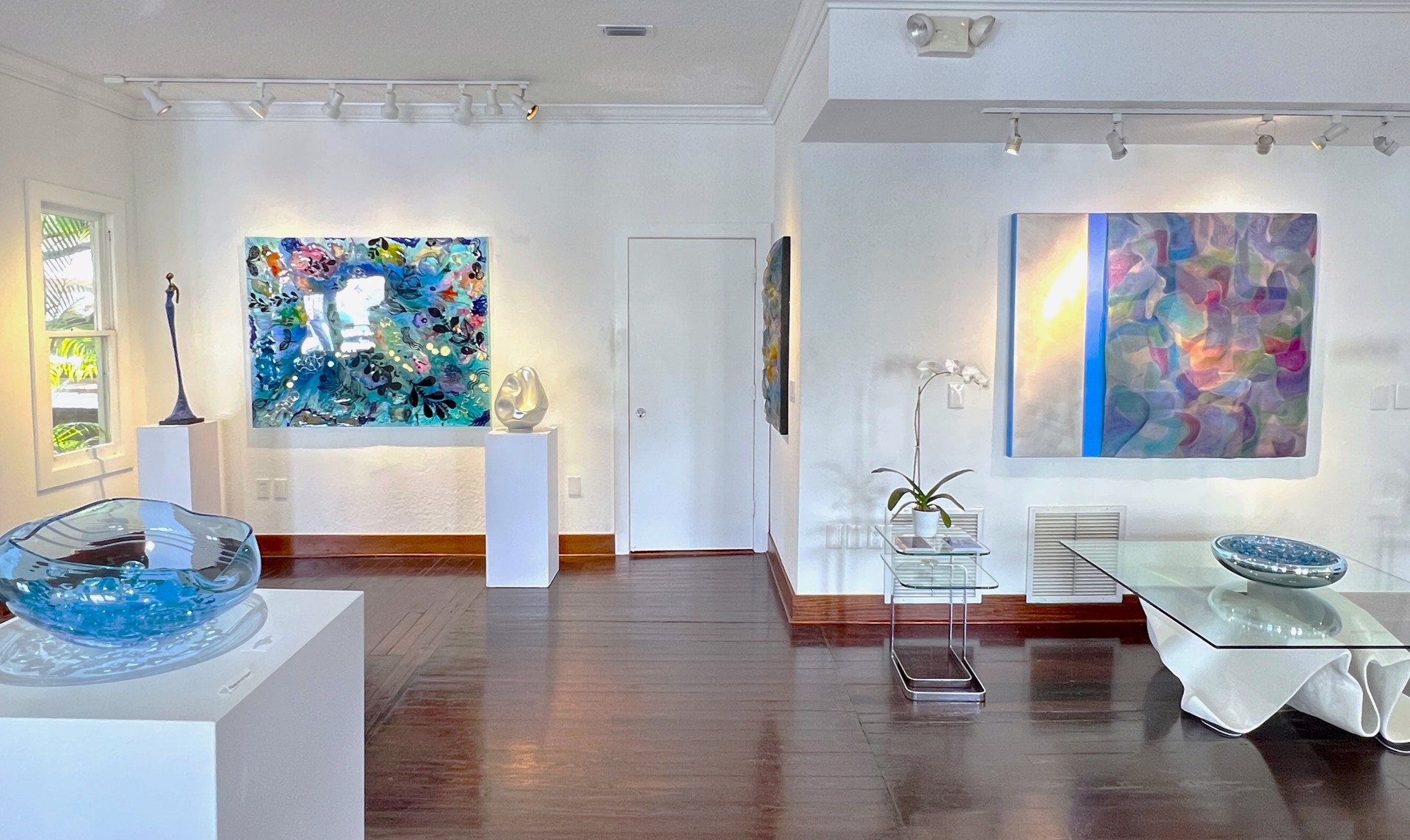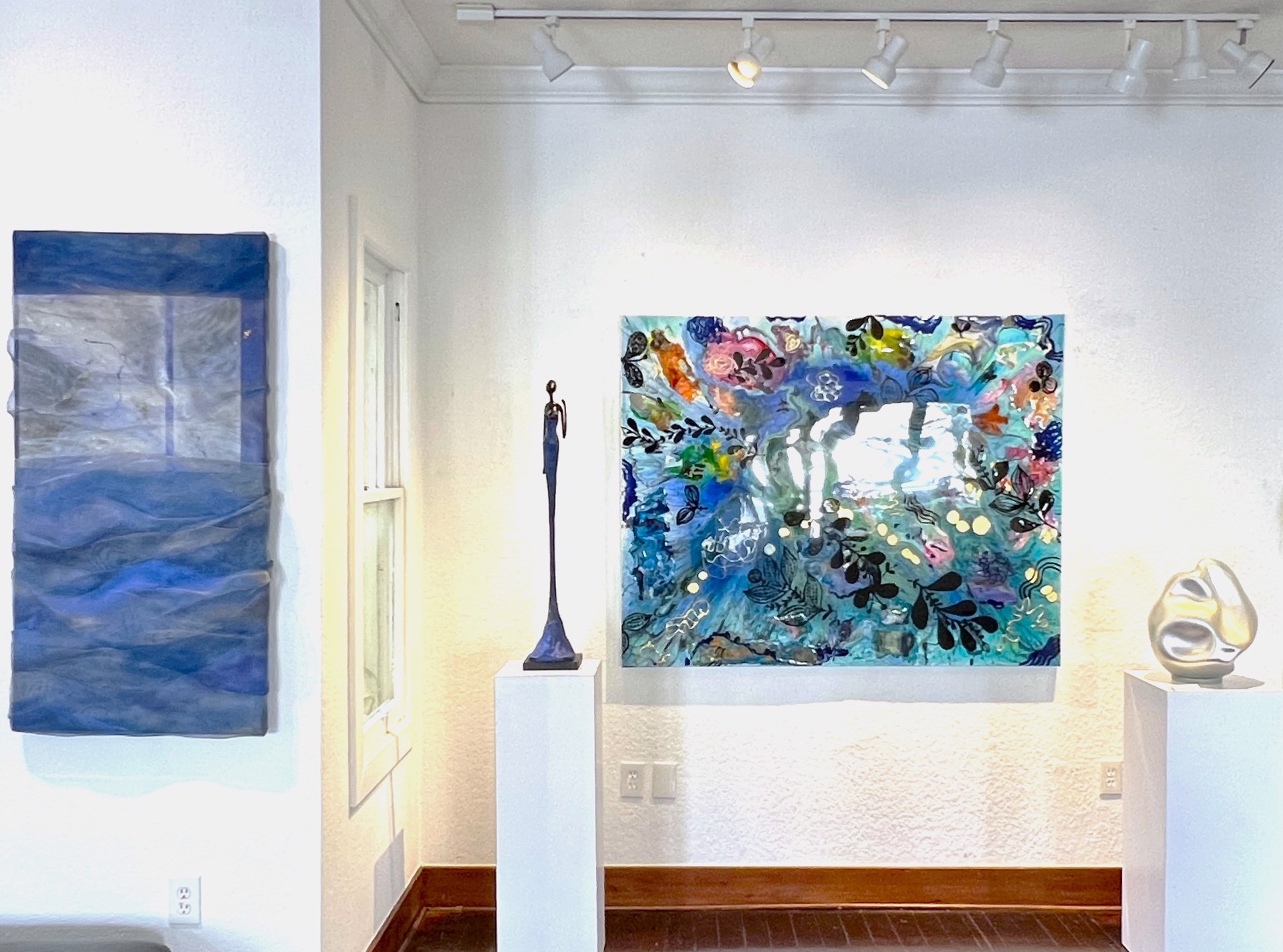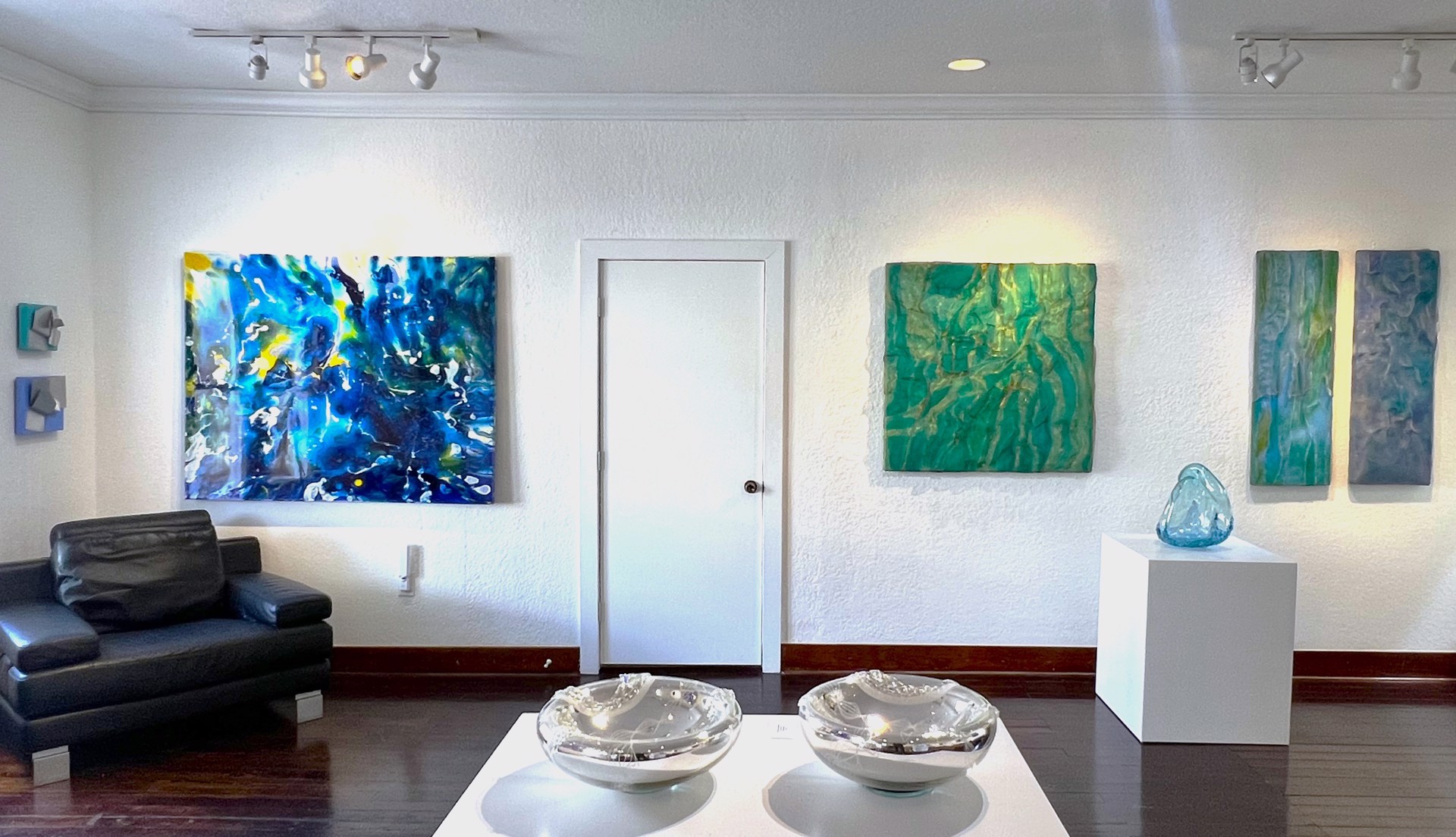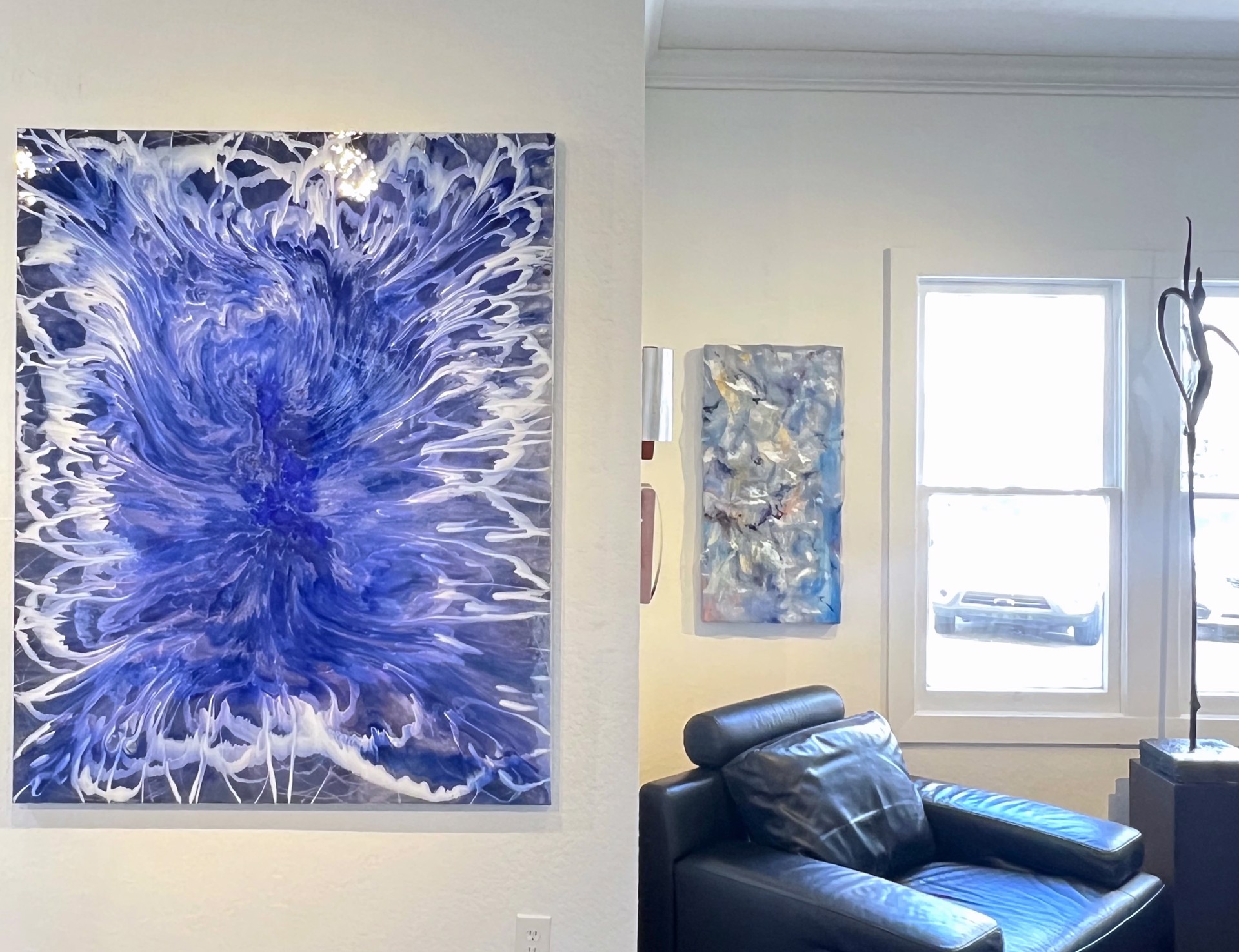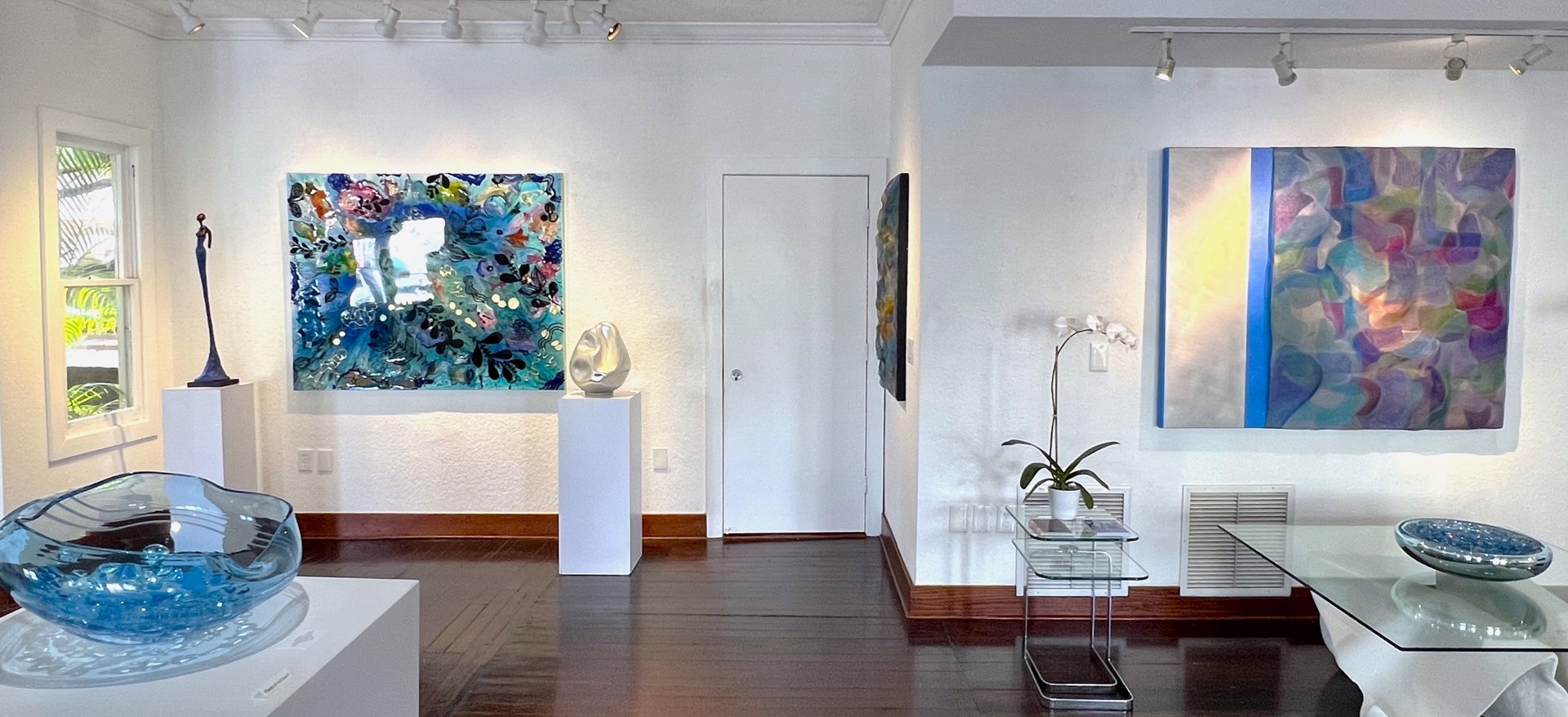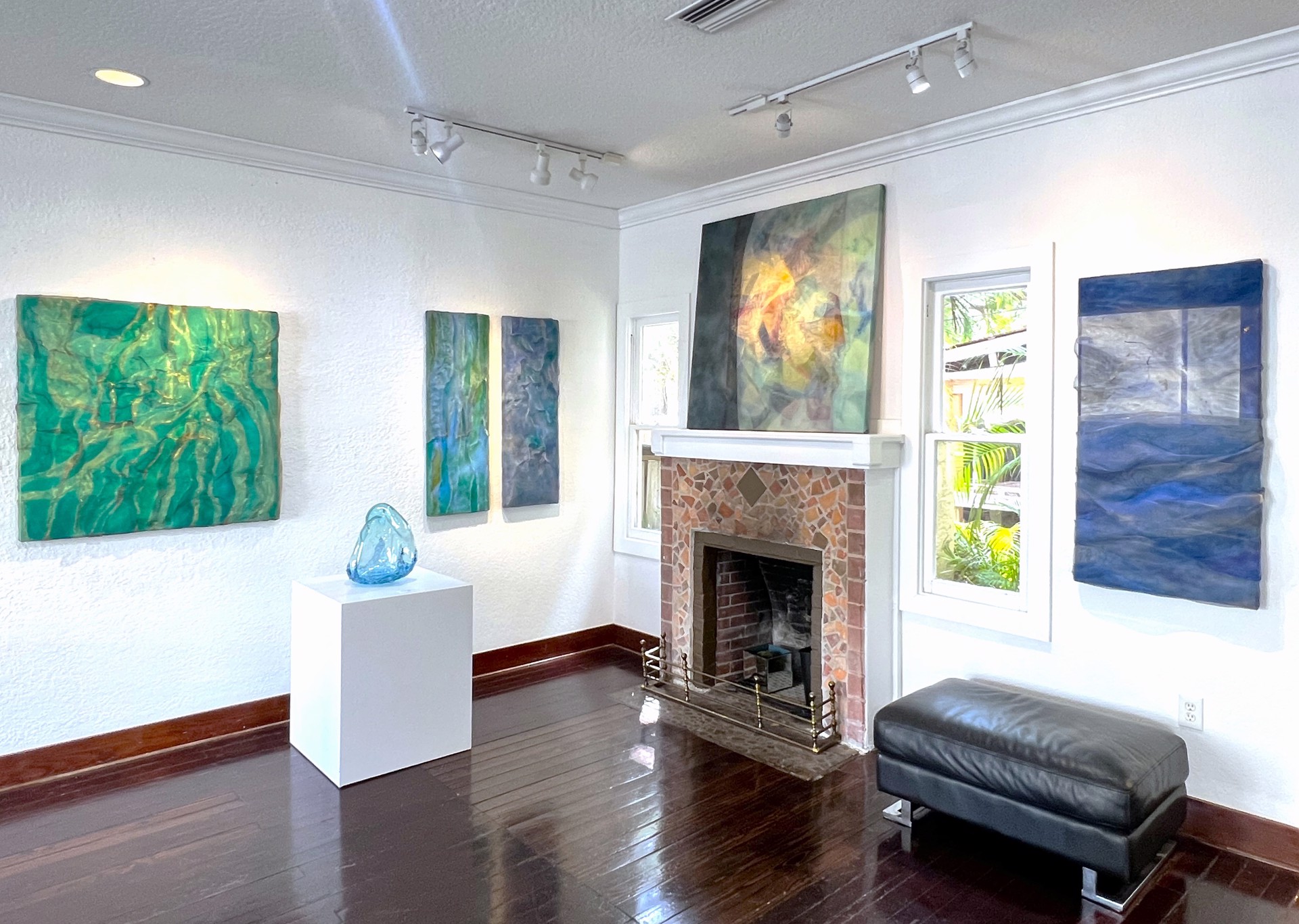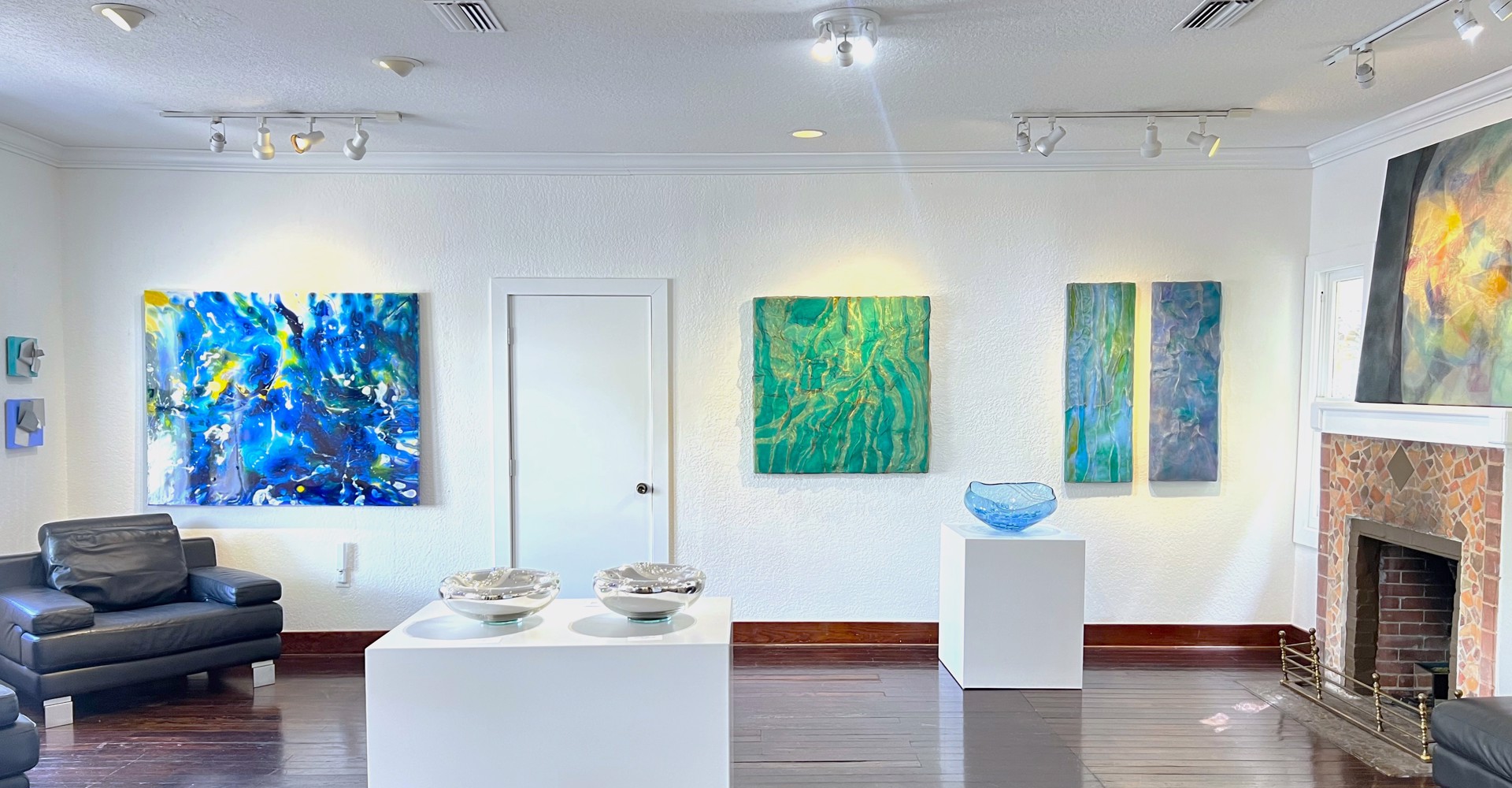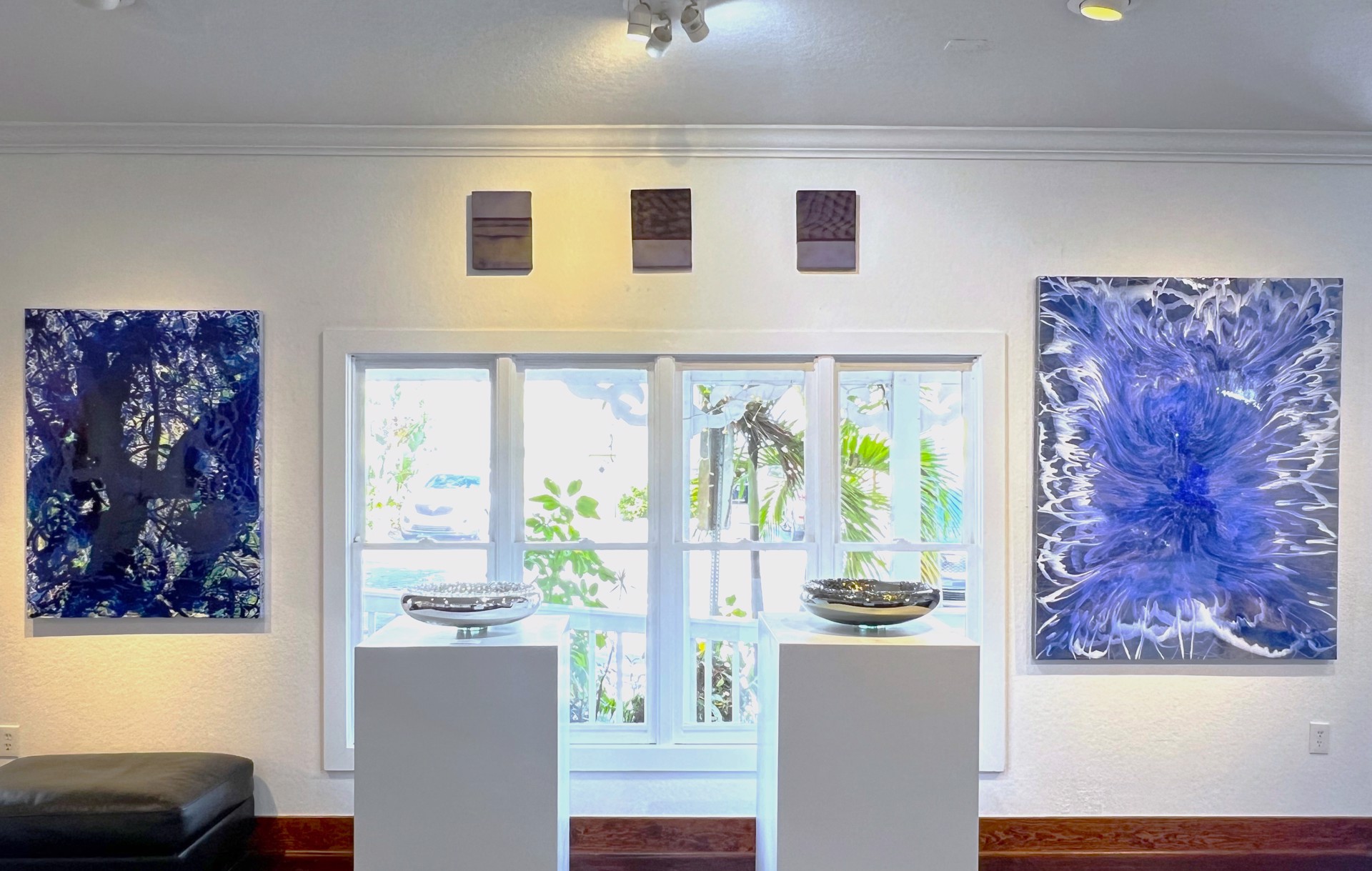 TEXTURED REFLECTIONS IS A CONTEMPORARY EVENT featuring colorful works by nationally acclaimed artists: Andrea "Dasha" Reich & Joan Konkel. This abstract collection features bold and vibrant tones that mix texture and resin finishes. This special collaboration is designed to leave its viewers stunned. The bright pops of color illuminate the grand room of 530 Burns Gallery, making it a must-see visit for art lovers and designers looking to elevate any room in their upcoming projects!
Andrea "Dasha" Reich is an artist who has built quite a name for herself not only in the Sarasota community but nationally too. Inspired by a lifetime of travel, Dasha has incorporated different cultures and experiences to create large-scale abstract pieces that allude to the natural world. Her process involves using a high gloss resin and highly saturated pigments. The combination of these two materials offers her a lot of flexibility in manipulating how the resin reacts with these special pigments. Textured Reflections is a preview to her highly anticipated solo show "Into the Blues" premiering at 530 Burns Gallery in March 2023. Dasha currently has a 6-month residency at Art Ovation Hotel in downtown Sarasota, and 530 Burns Gallery is partnering with them to exclusively represent all of Dasha's newest abstract works.
Joan Konkel's latest series takes a dive into her classic "shades of blue" aesthetic. cooler colors and oceanic tones intertwine with Dasha's resin pieces to unveil a contemporary experience Sarasota has never seen before.
Konkel is another artist who is on top of innovative and current trends in the abstract art world. Light is a major factor in her pieces and is the key component of how it is viewed. Konkel likes to manipulate light to reflect and refract colors as it changes throughout the day. The dimensional mesh she uses is the anchor that allows light to pass through creating an evolving three-dimensional piece of artwork. Her work begins with a two-dimensional base layer of painted canvas, which soon enters the third dimension with a mesh overlay. The distinctive layering technique she has perfected pioneered her to great success. Exhibiting at Art Expo in New York, Konkel has established herself on a national scale, and her unique pieces are coveted by collectors all over the country.
Curated by Andrew Trujillo