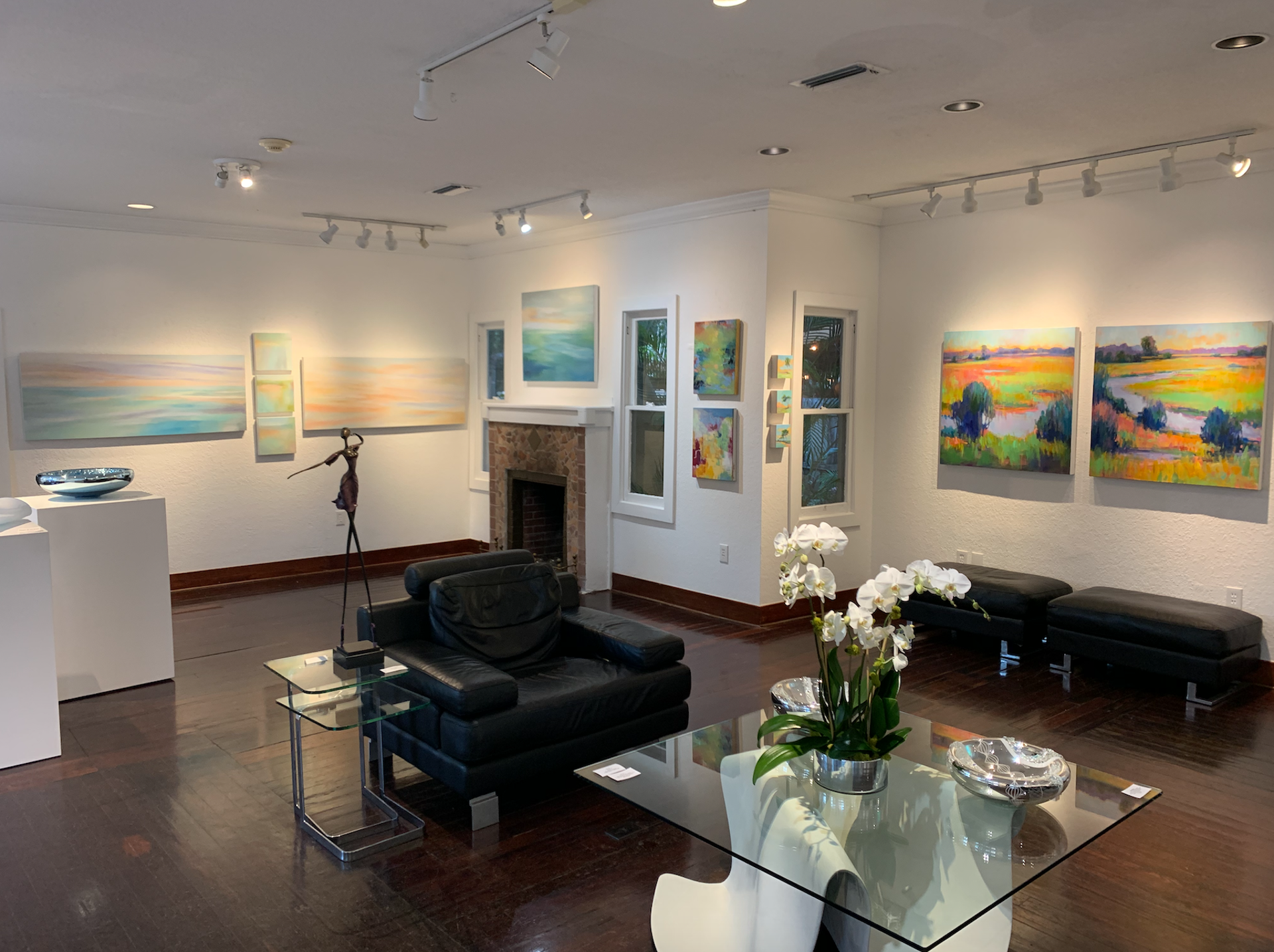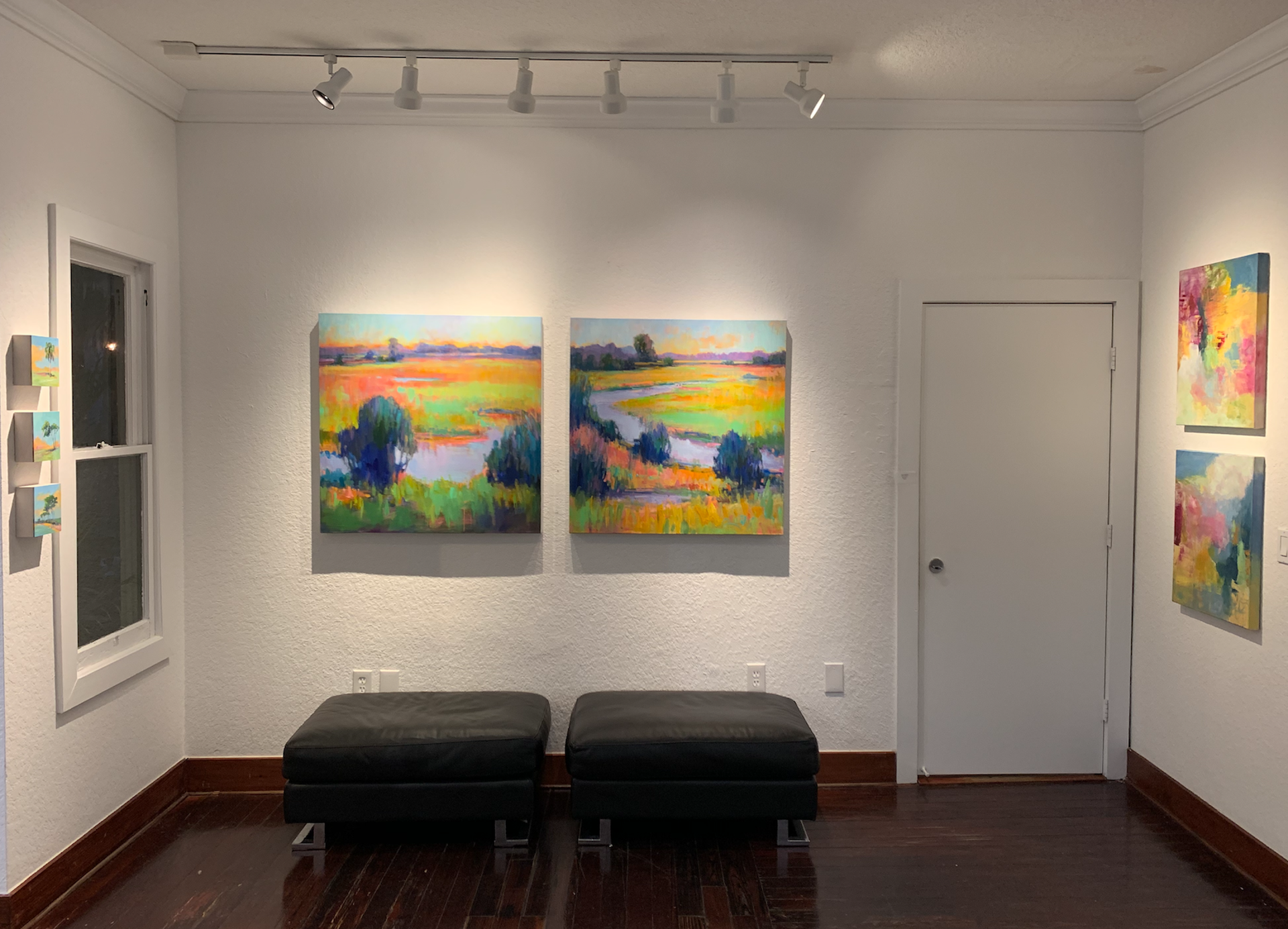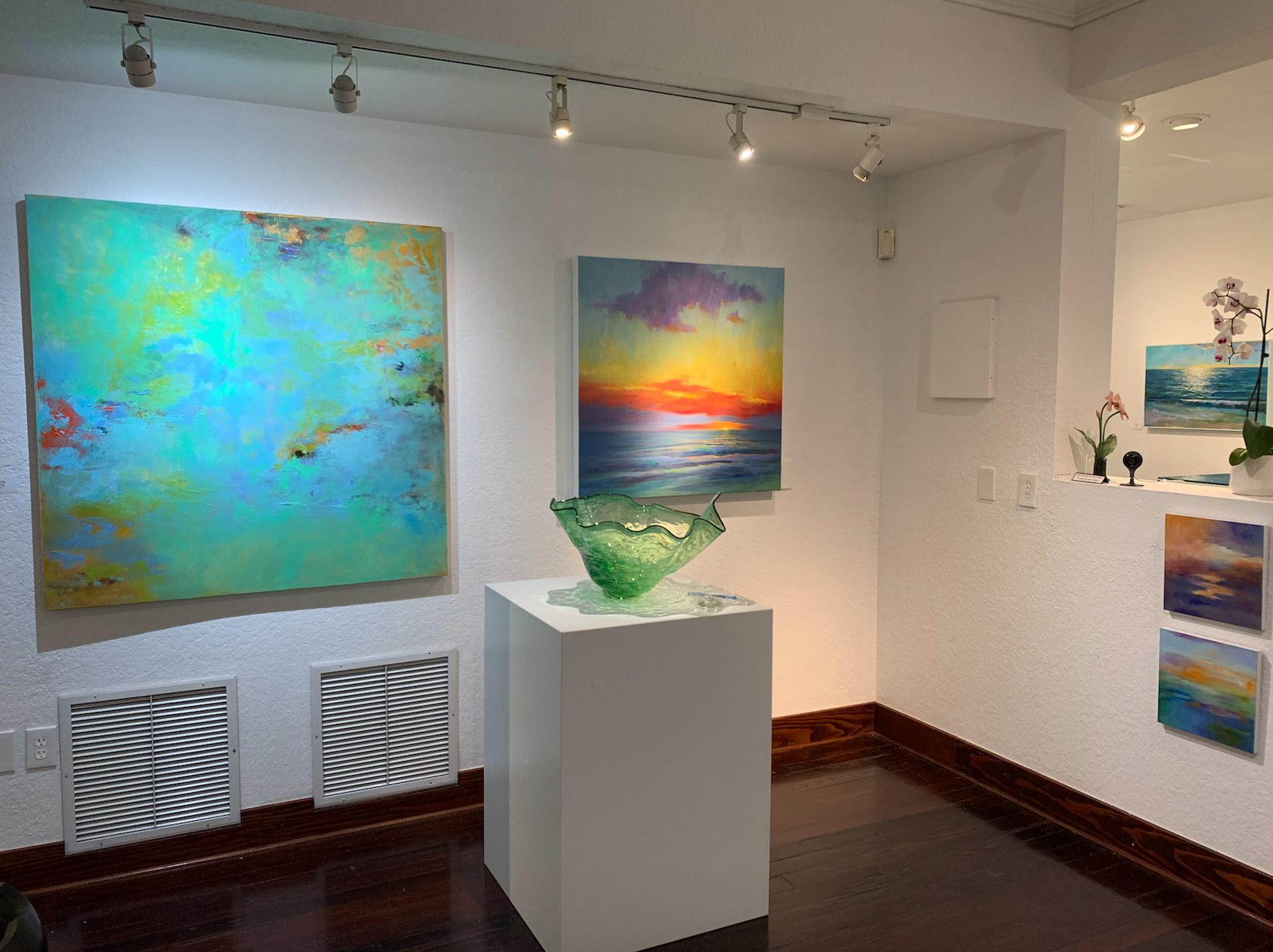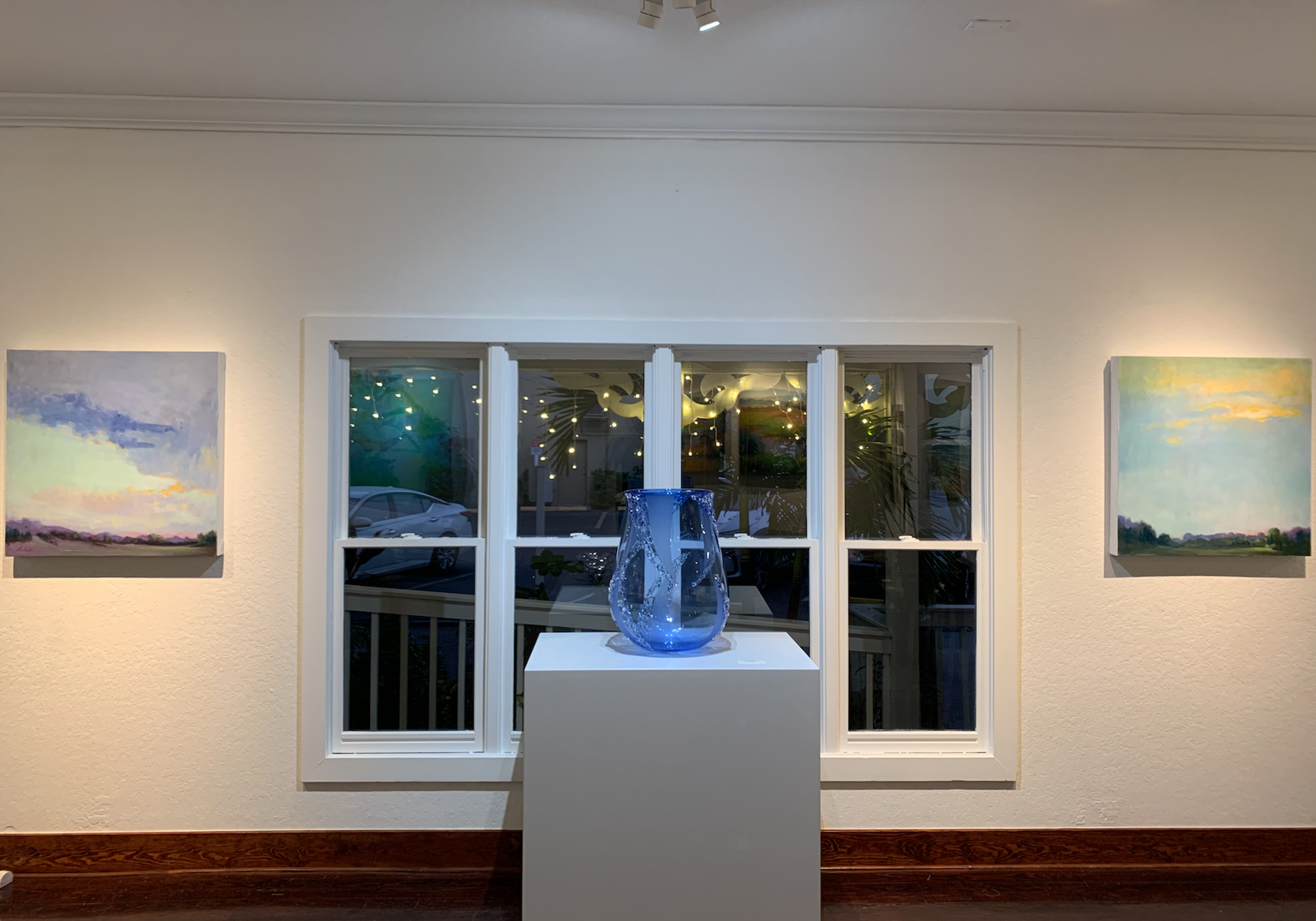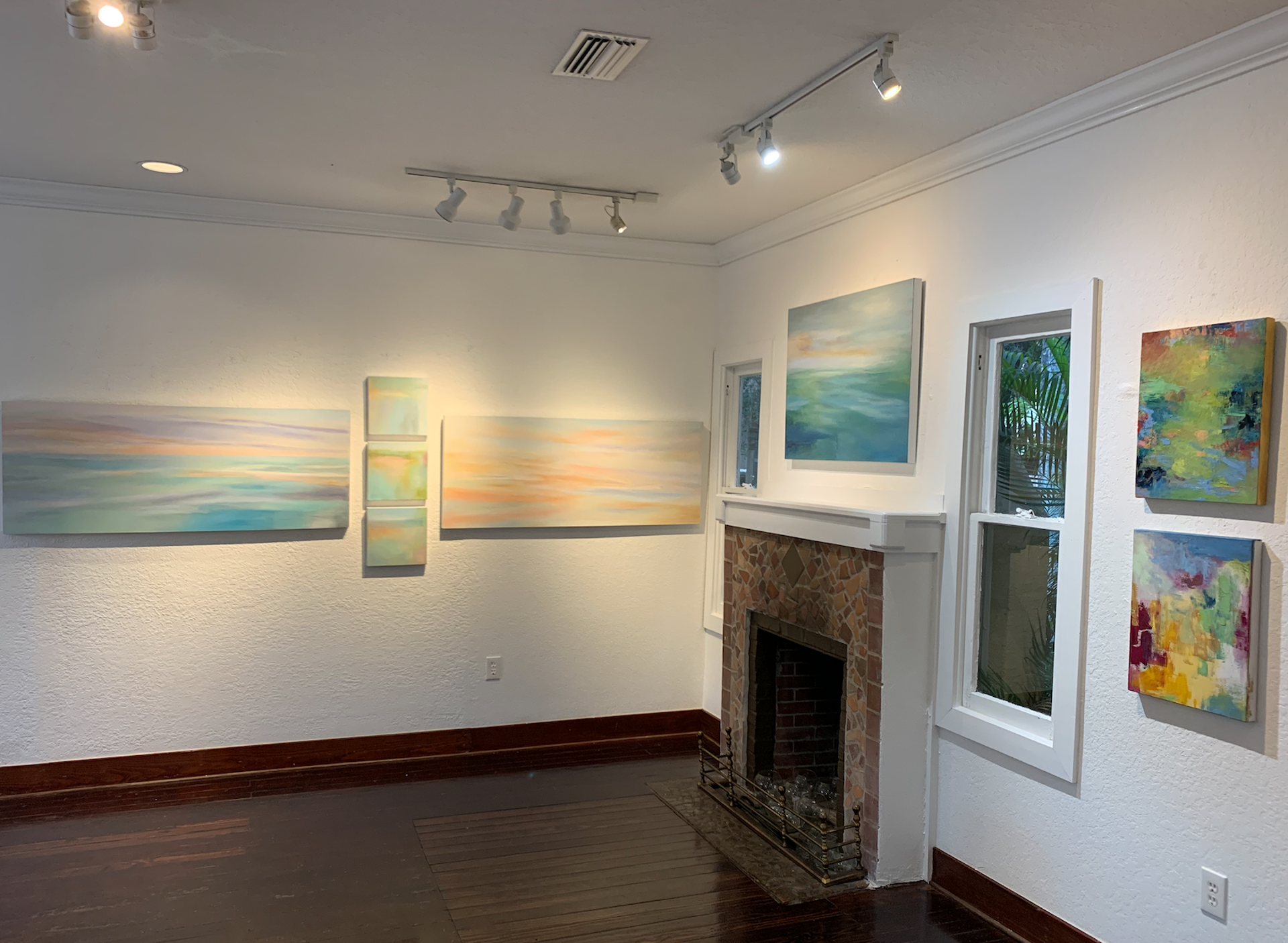 'On the Sunny Side' features artists like Teresa McCue and Alreen Joseph who explores the way light and nature interact on canvas. From shimmering abstracted scenes in yellow hues to more literal depictions of the perfect day, the artists in this exhibition remind the viewer that there is always something for which to be grateful. The exhibition will run from Friday, November 13 through December 8 2020.
The sun rises each morning as it always does, casting a warm glow and illuminating pathways into nature. This feeling of comfort is evident in Teresa McCue's work, despite being painted during the global pandemic. McCue paints her spiritual connection to nature through patterns, textures, and rhythms with acrylic paint and pastel. Color is an important factor in her abstracted paintings that seek to evoke the spirit of the landscape. Living near the water in New Hampshire, McCue is continually pushing the range of color found within the landscape to their abstracted forms.
Arleen Joseph paints heavily textured abstract landscape scenes driven by the emotional impact of color, form and light. During these challenging times, Arleen was unable to access her studio. After some time, she began creating works on paper on a small round dining table in her apartment. Emerging from this darkness through creativity, Arleen understands the positive impact of art in her life and the lives of those around her.