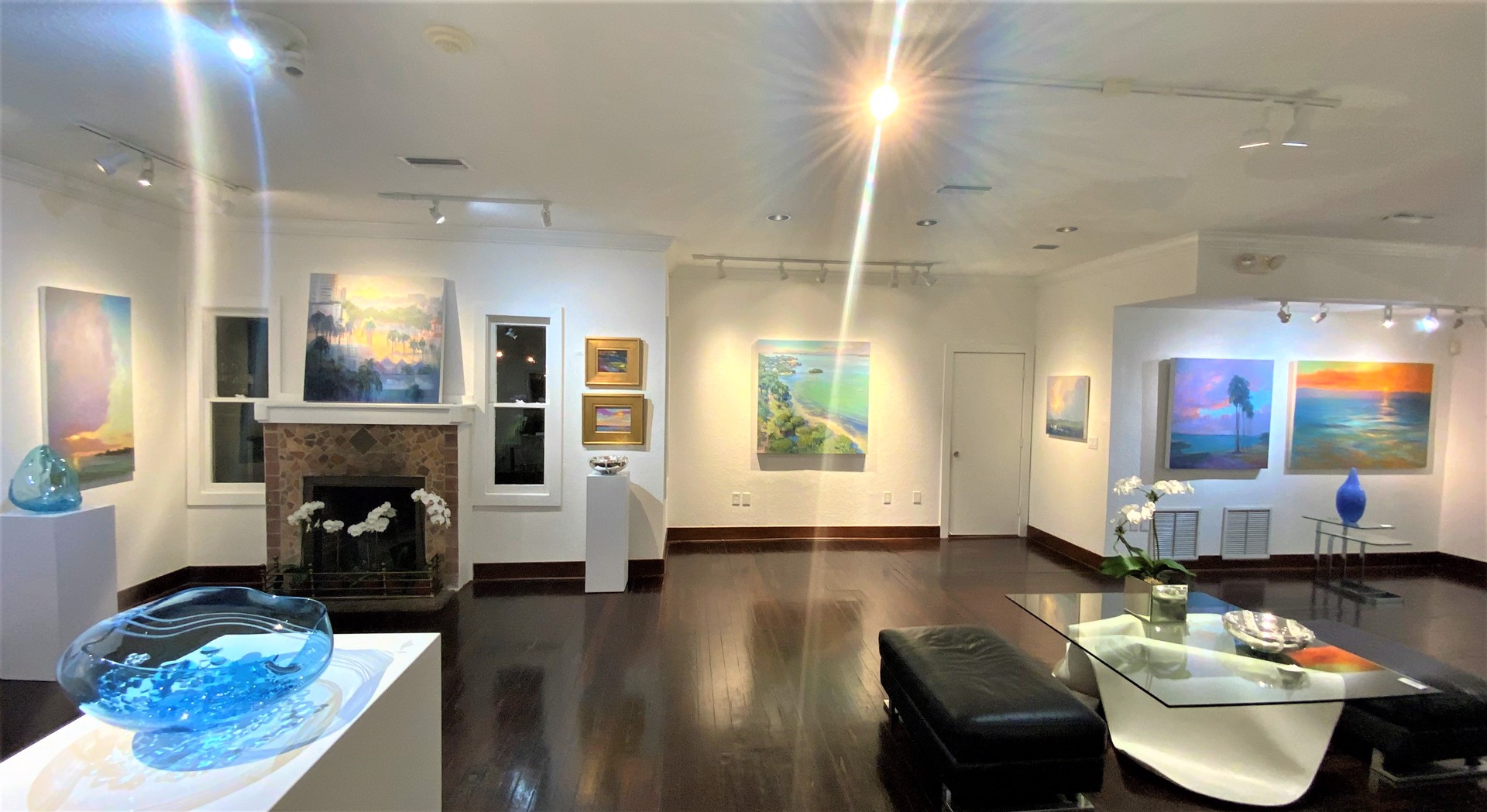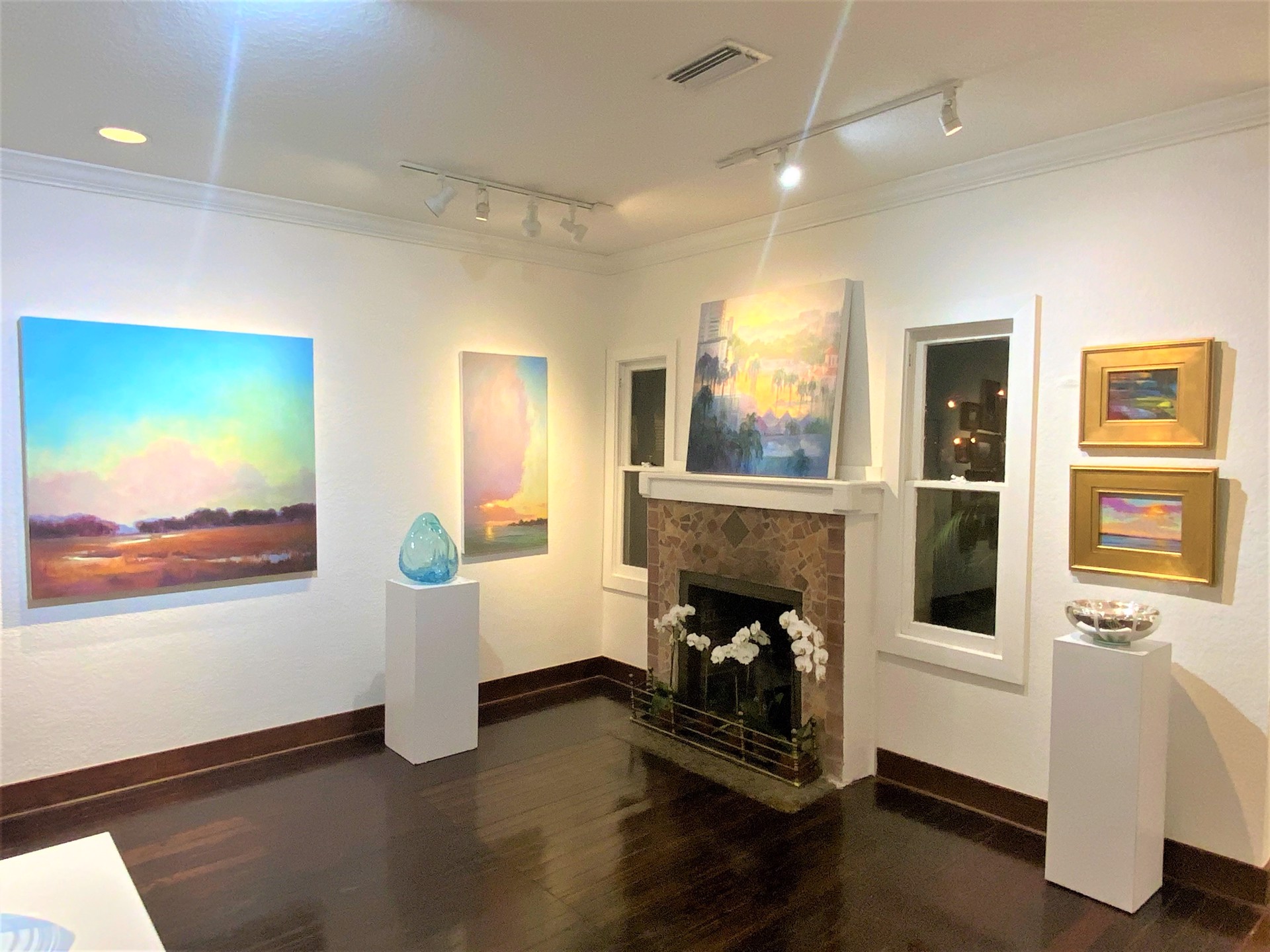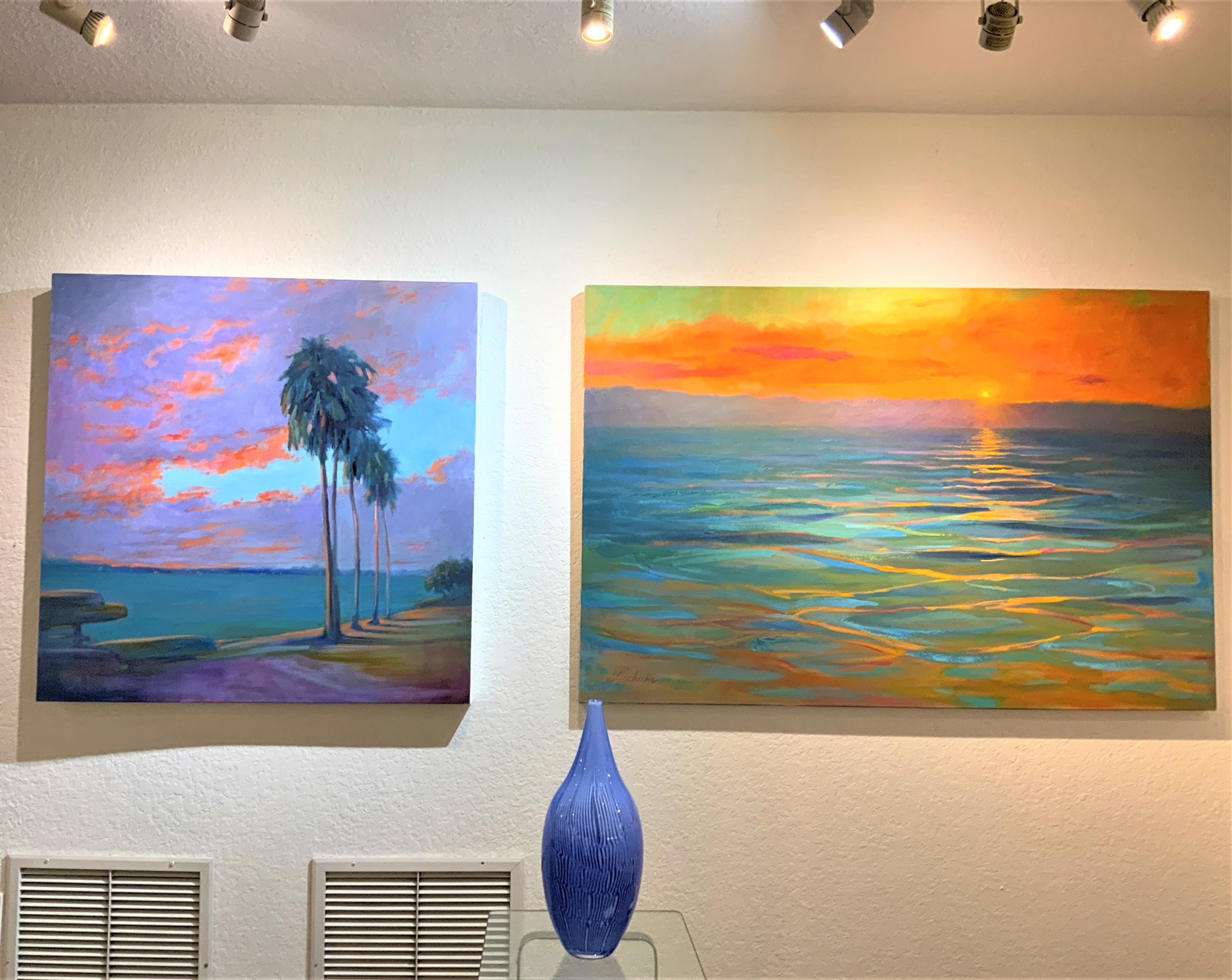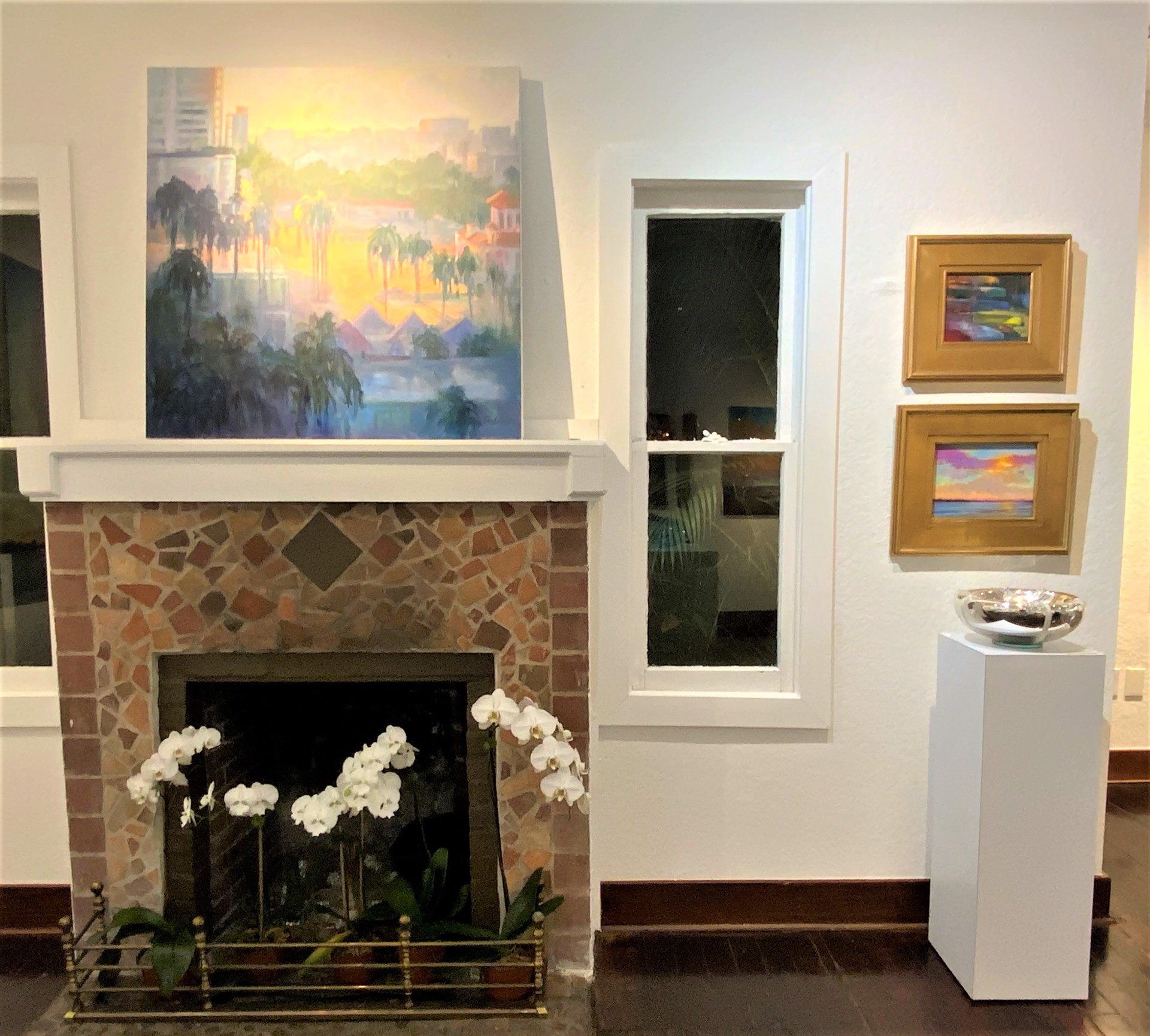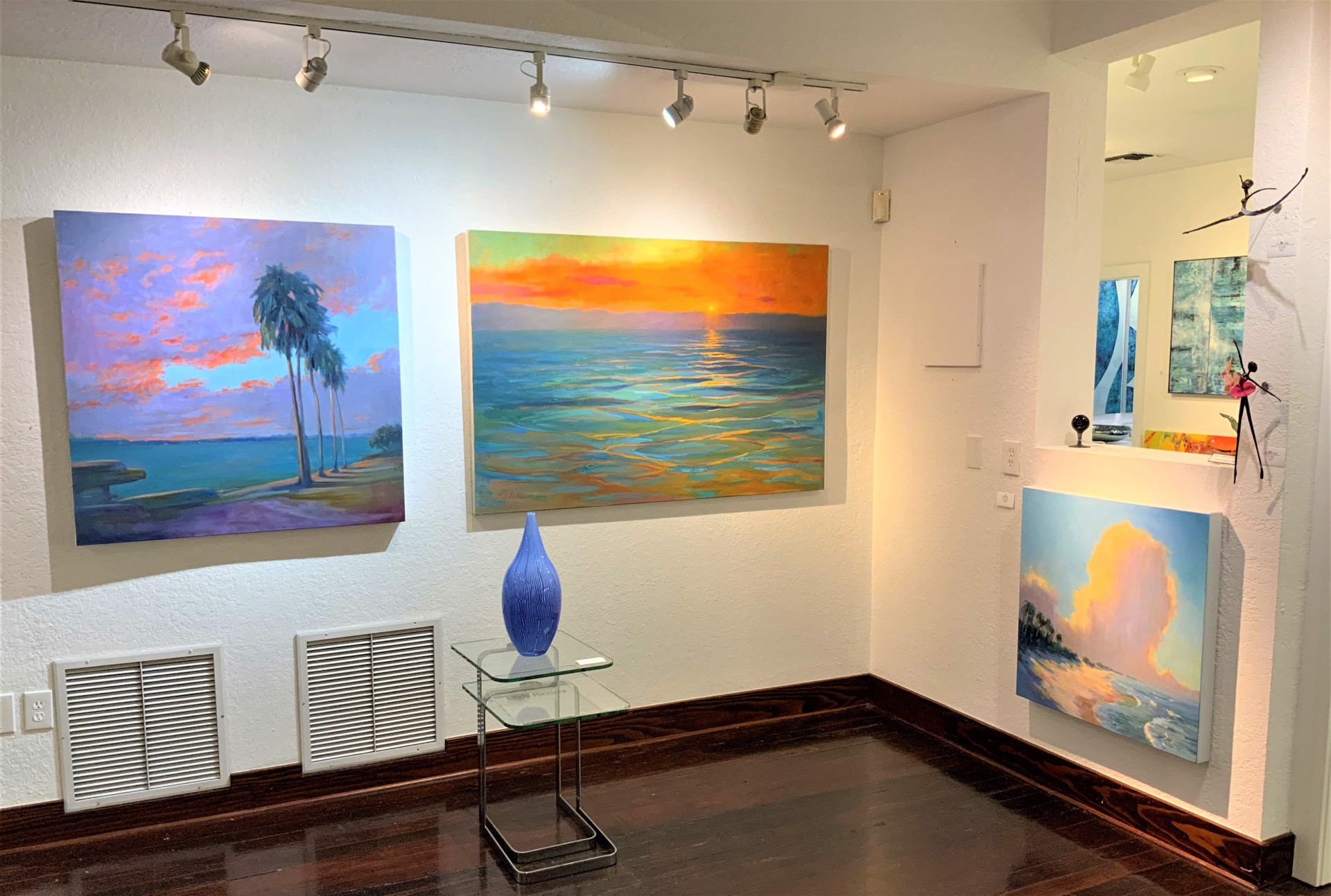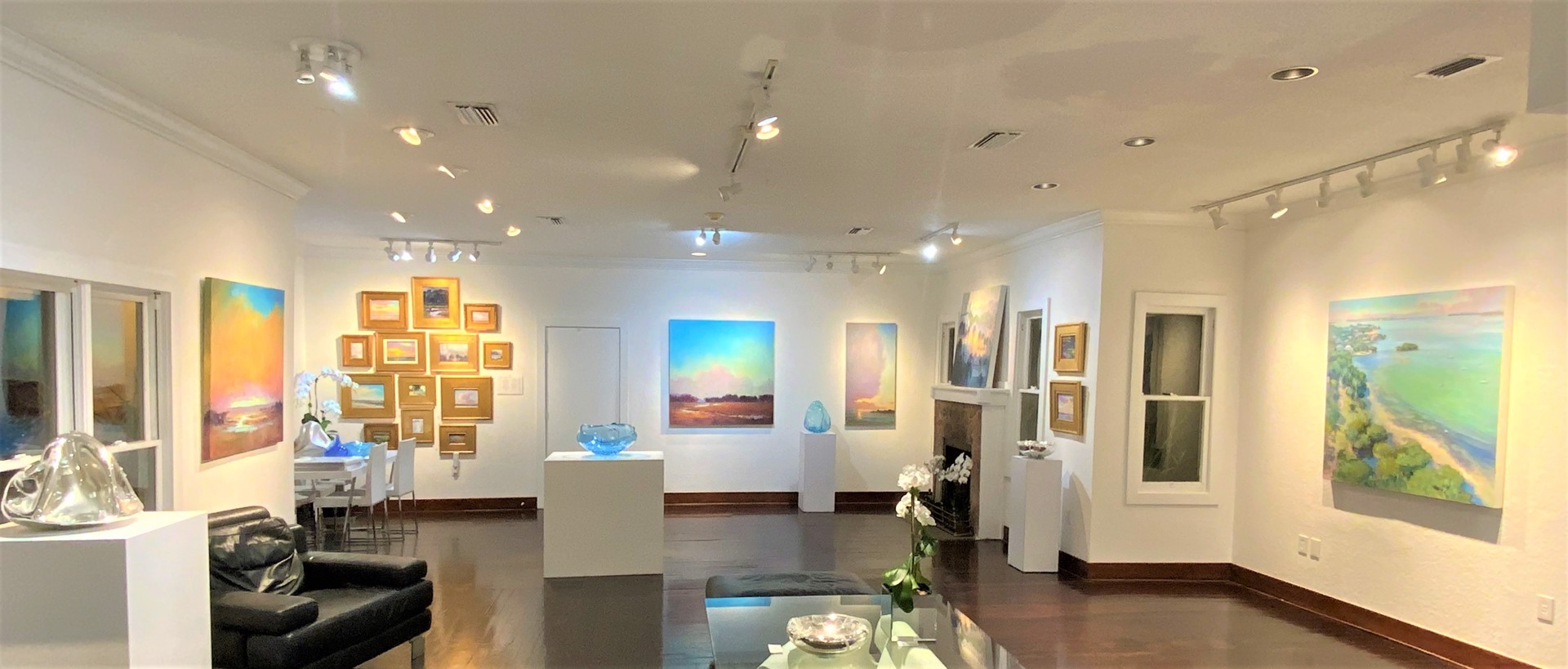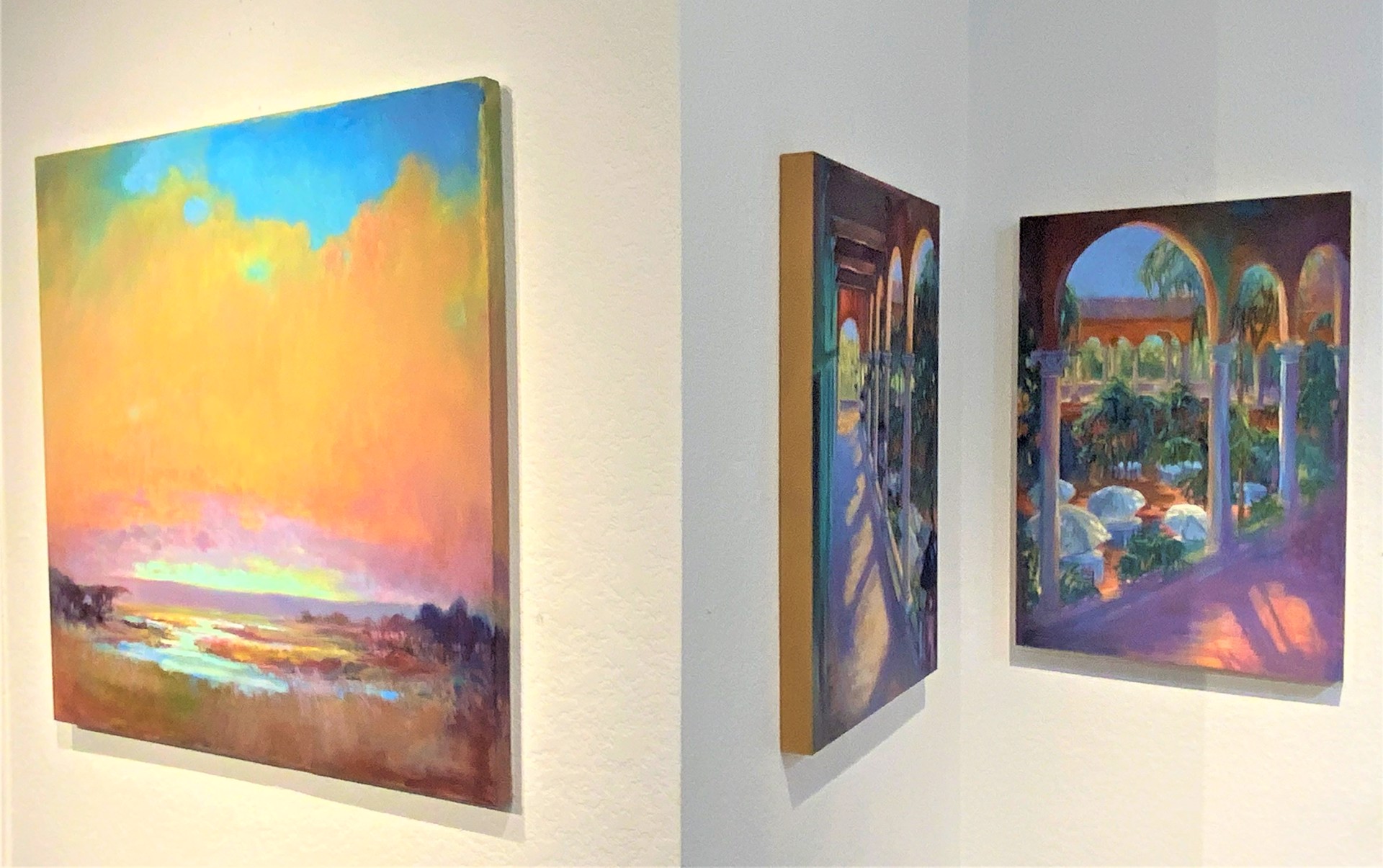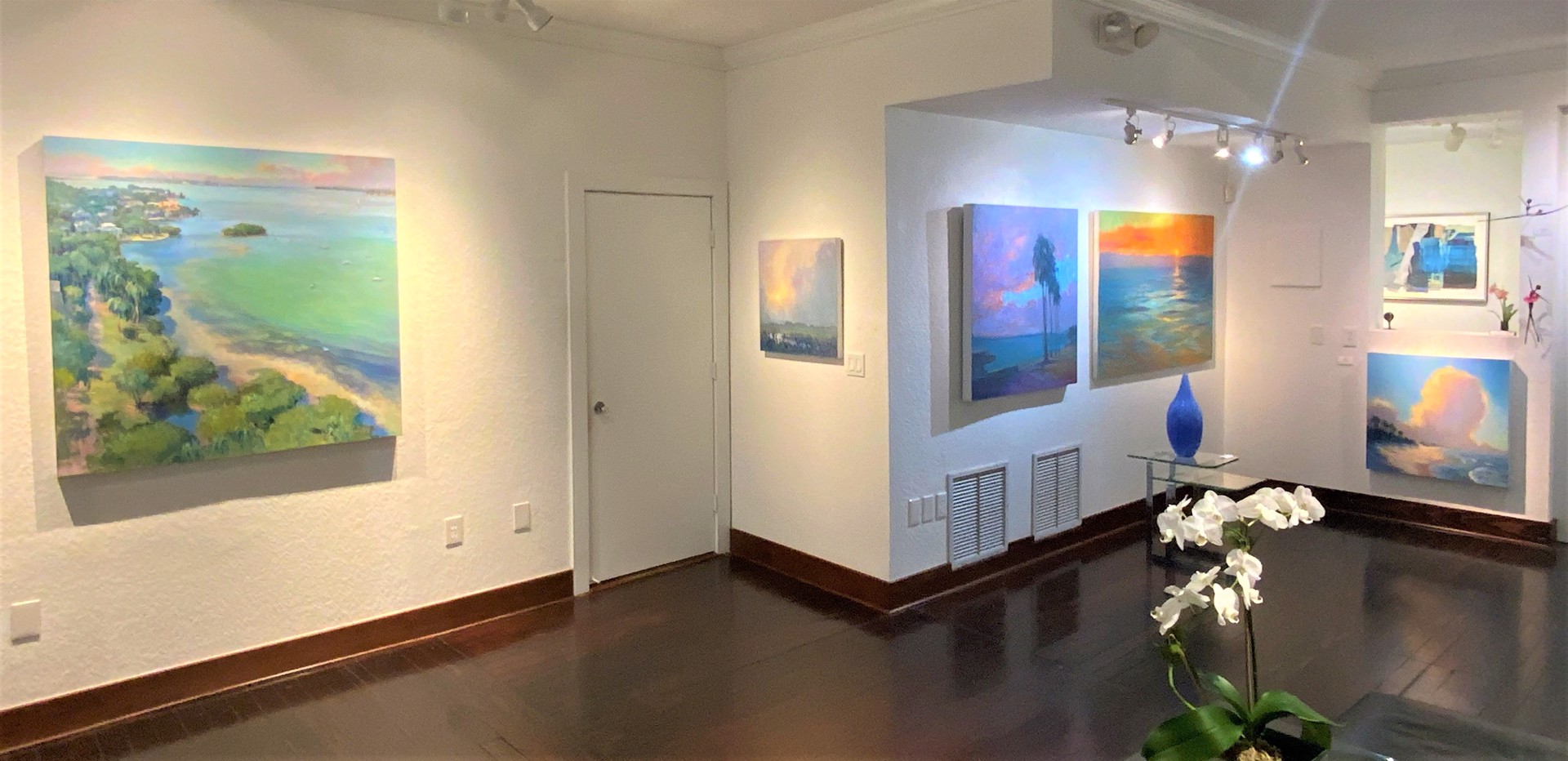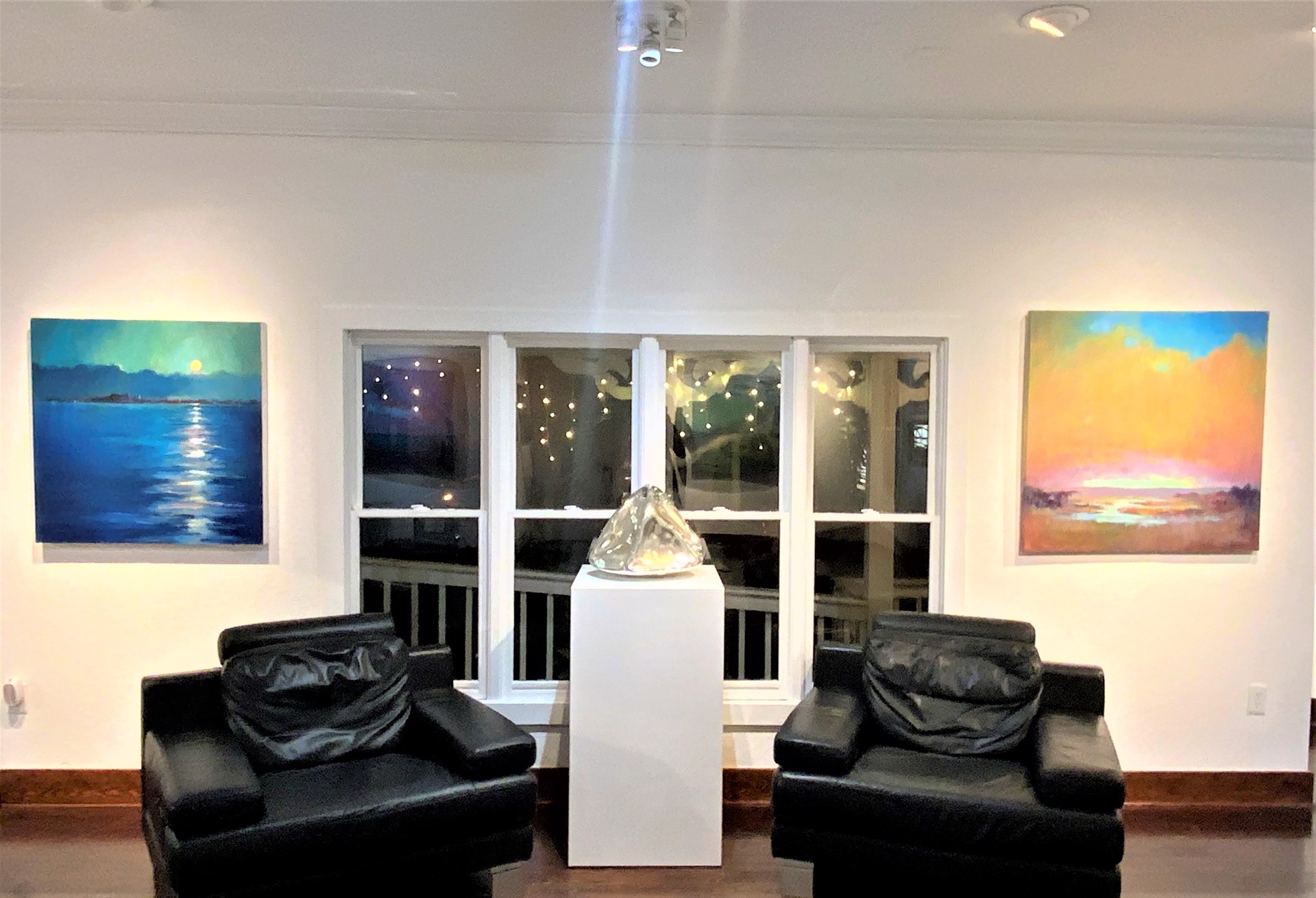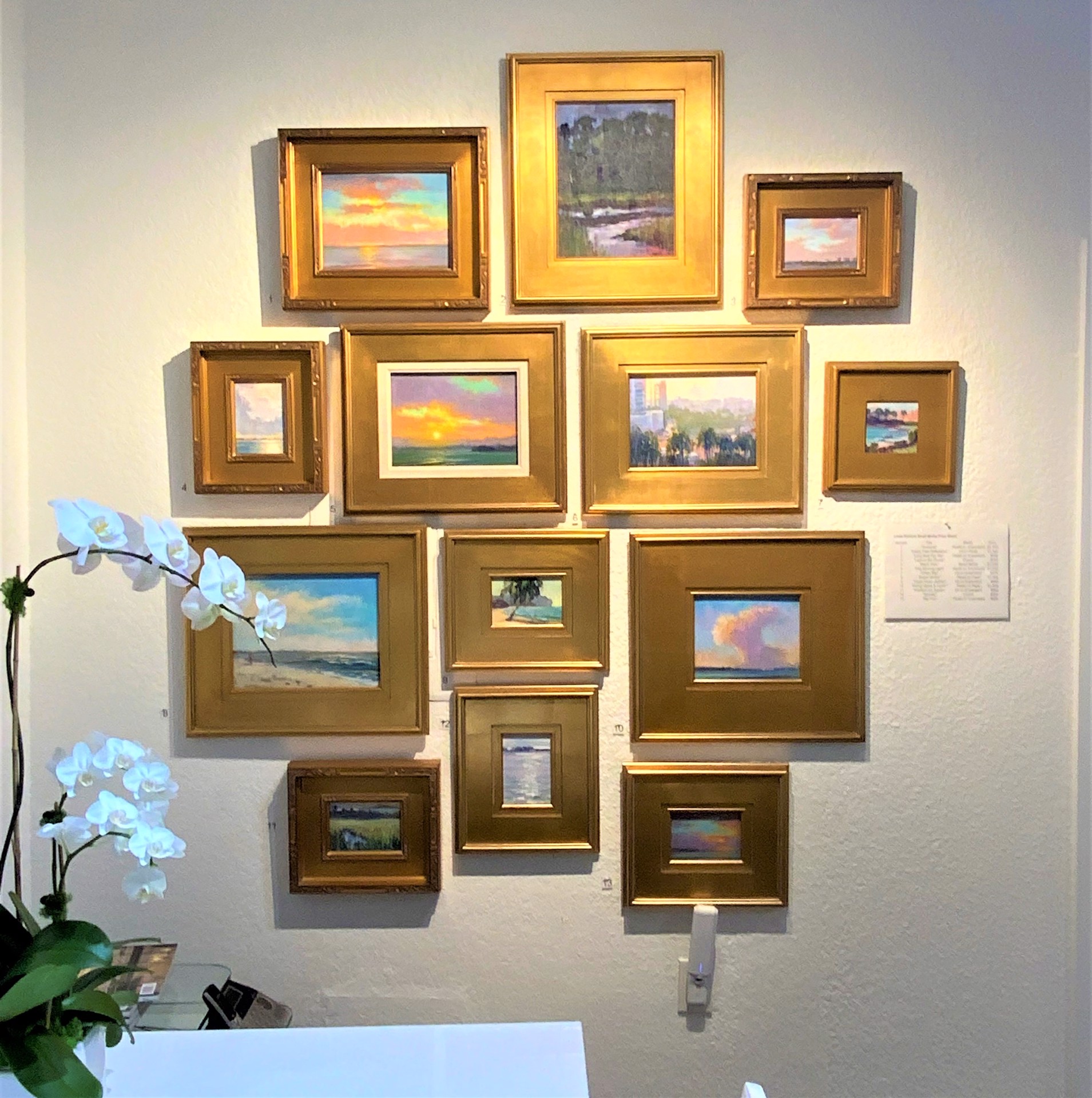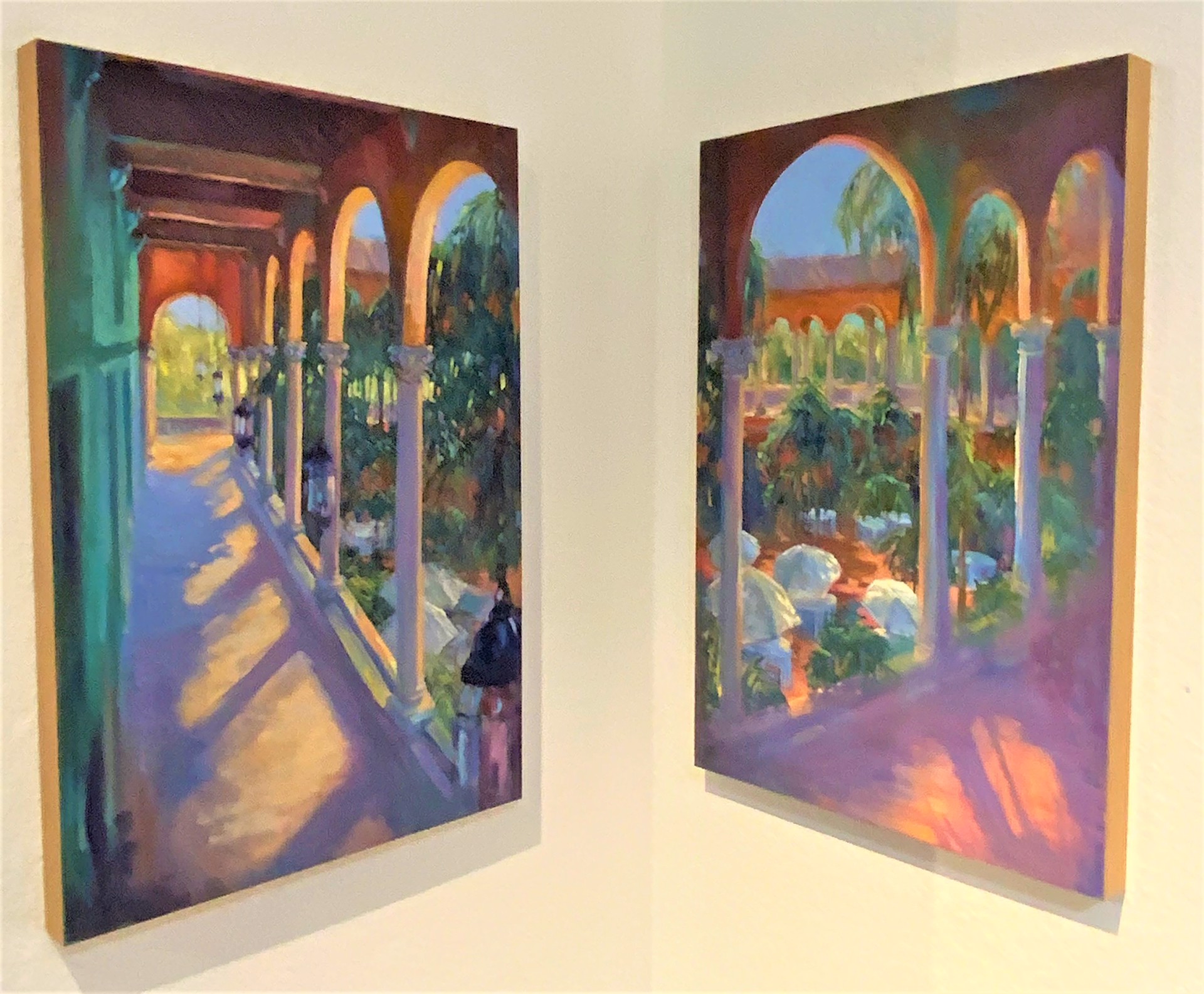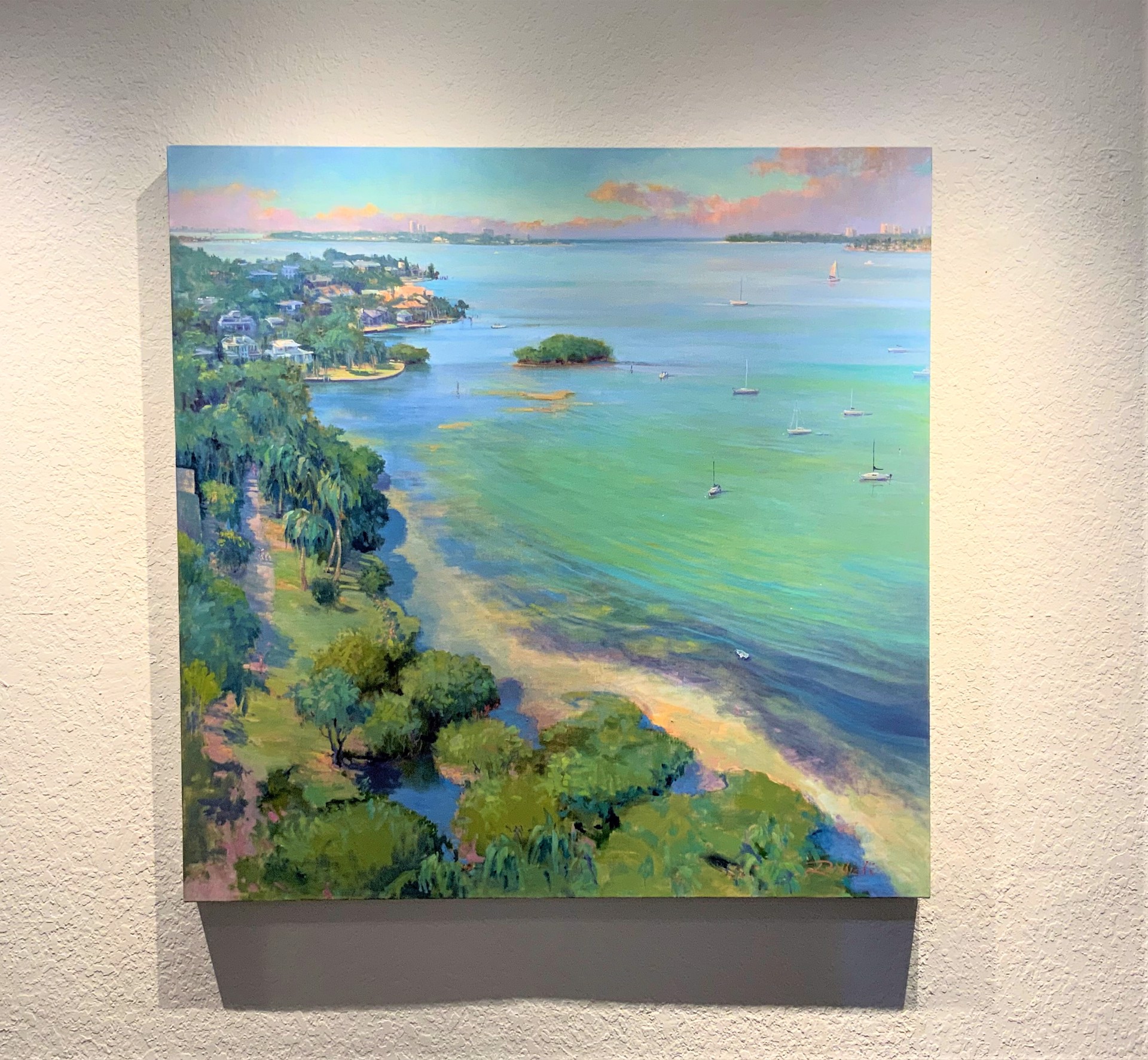 On the horizon IS A ONE-WOMAN SHOW featuring new works by Florida artist Linda Richichi. The complex, yet vibrant brushstrokes of Linda's pieces are a guaranteed delight to anyone that admires fine art. This show features all-new Sarasota scenes, sunsets, and Richichi's captivating clouds. The viewer will never want to leave the coastal environment Linda's pieces convey.
Richichi quickly found national acclaim as a portrait painter, but in 2001 she felt a calling for the wild. She turned to Plein Air painting, as she found that Mother Nature had the healing energy needed to recover from a deep personal loss. This opened her to a revelation that art can help to heal us.
Linda Richichi has made a huge impact in the Sarasota art scene by teaching and encouraging other local artists. In just a few years she has acquired a massive fan base. Her work has been exhibited extensively around North America including the prestigious National Arts Club in New York City as part of the Pastel Society of America, of which she is a signature member. She is also a current member of the Oil Painters of America and a signature member of the NY, CA, and the International Plein Air Painters. Her works have been featured in both local & national magazines adding to her prestige as a Plein air painter. Her most moving pieces in this exhibit are scenes of Sarasota: she is sought after by many collectors throughout the area.
Linda has exclusively given the 530 Burns Gallery a new series showcasing her latest pieces. You'll be surrounded by colorful modern semi-tropical landscapes with a unique view of Sarasota and its skies.
Curated by Andrew Trujillo