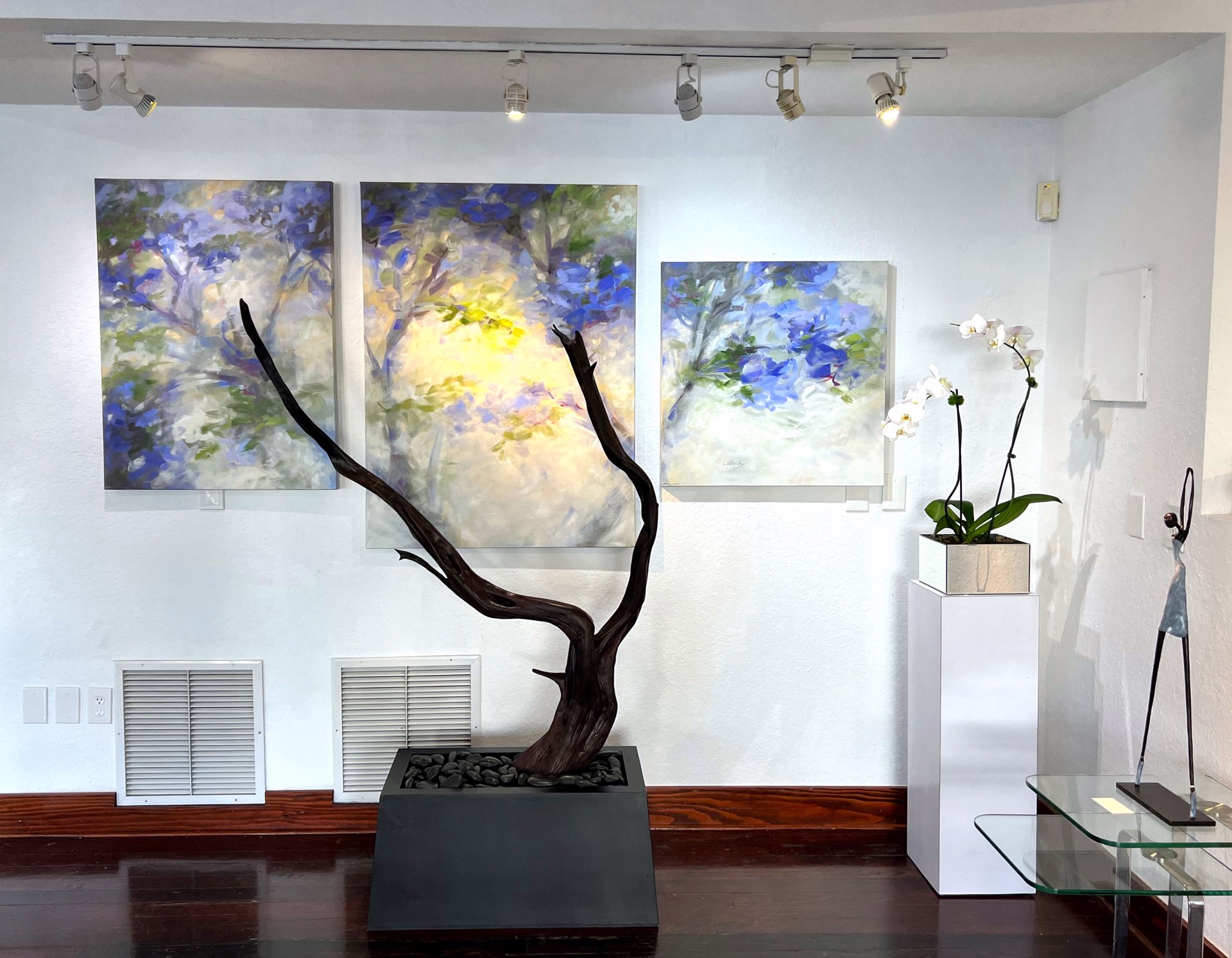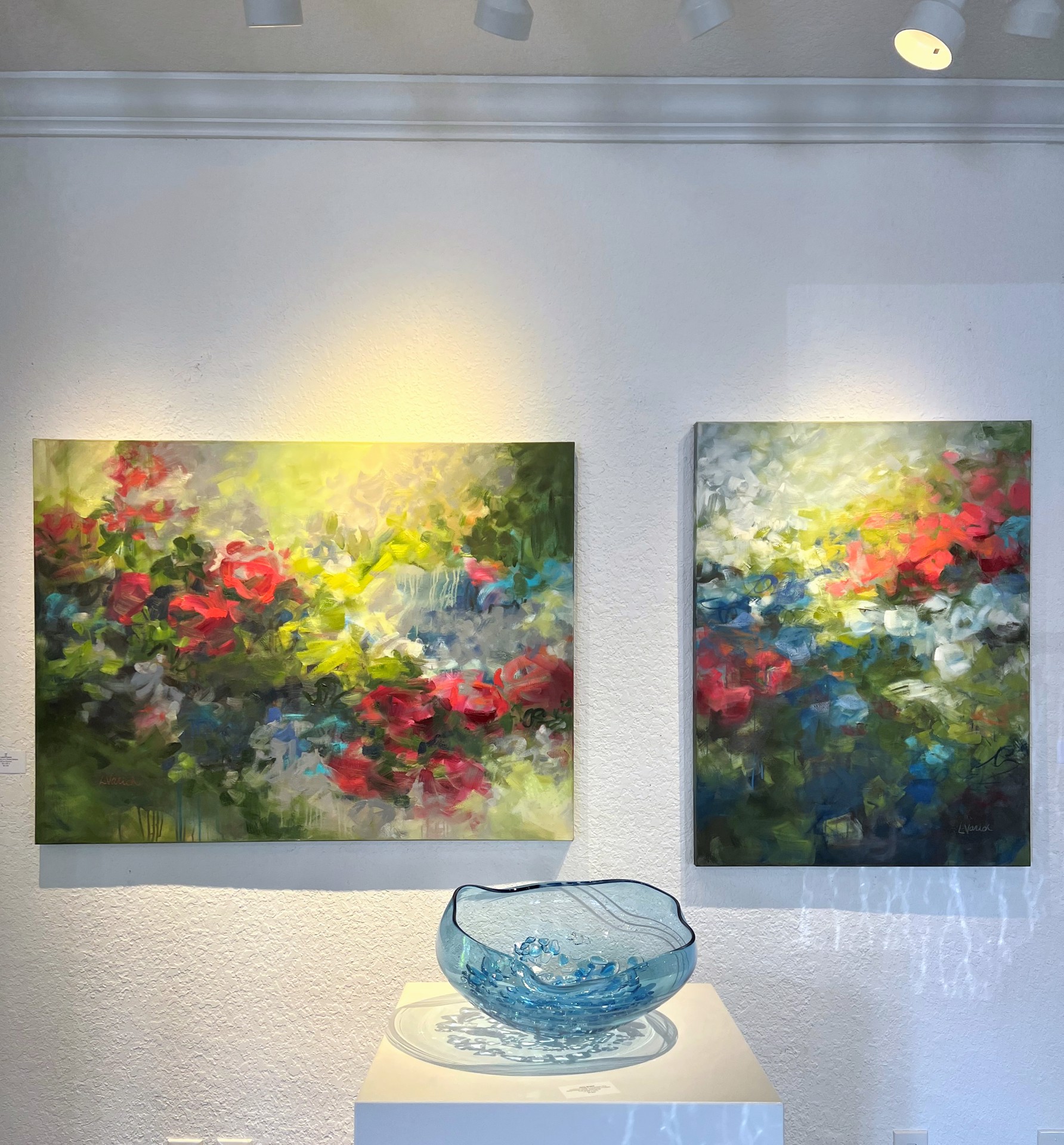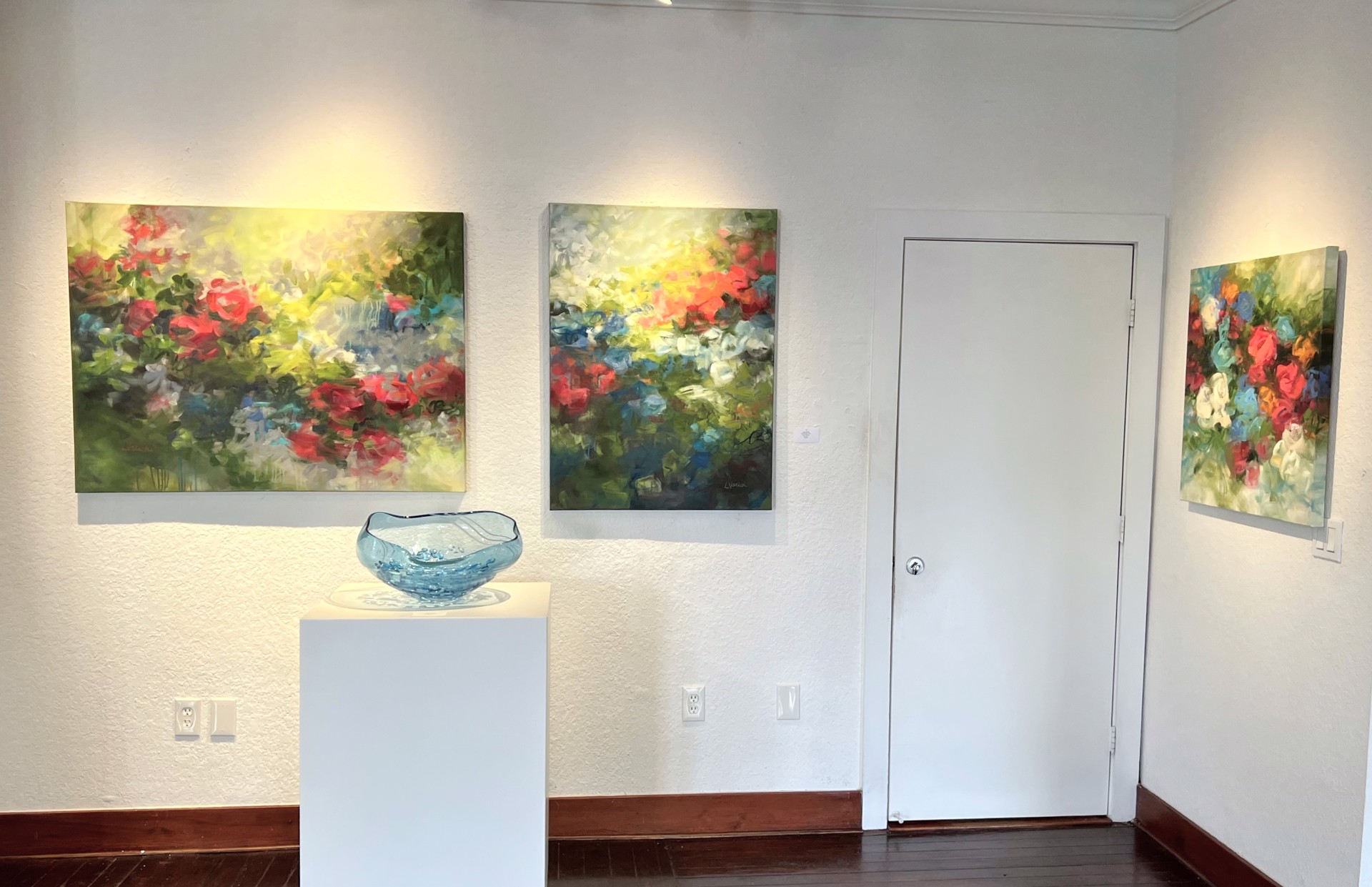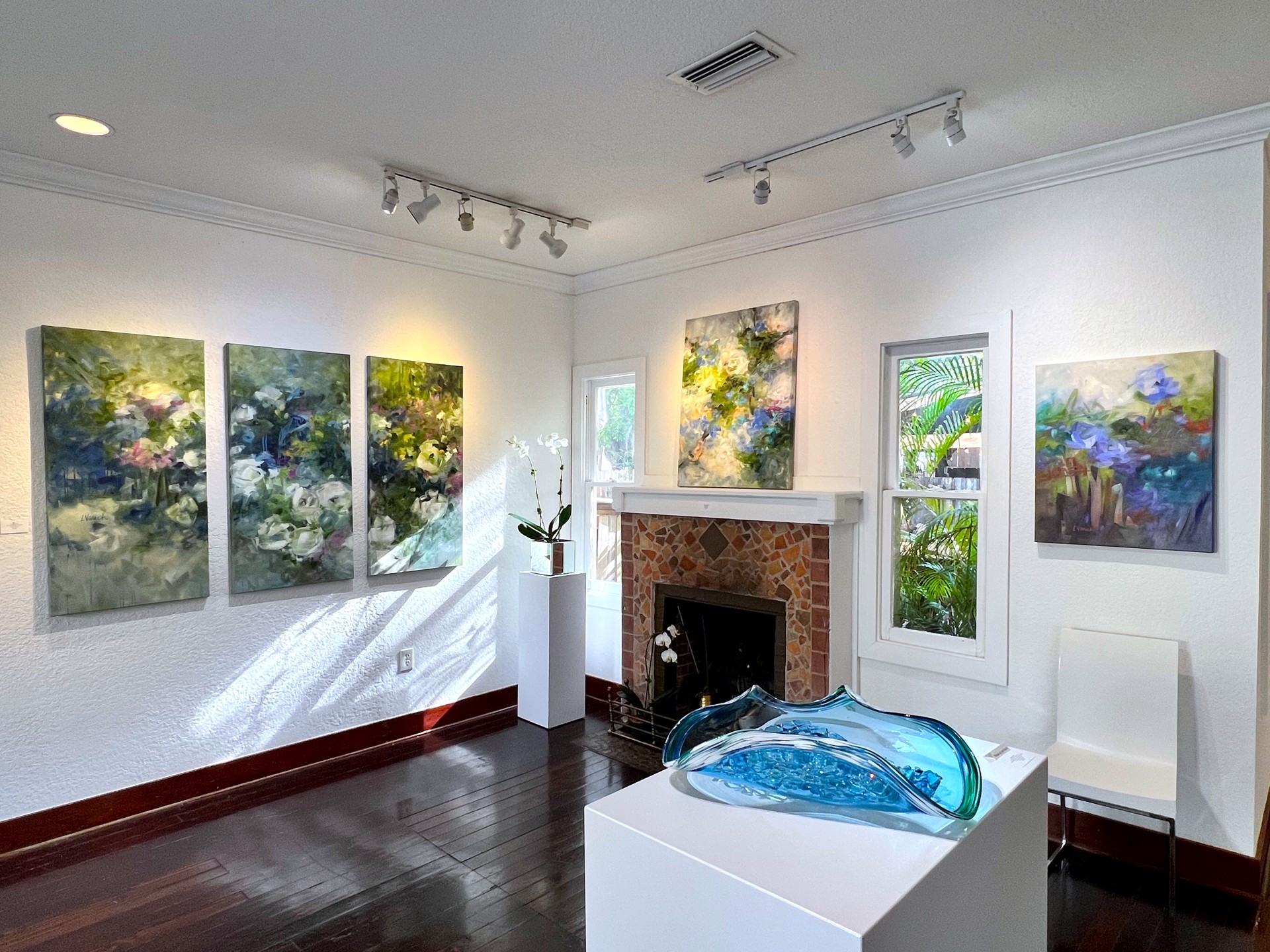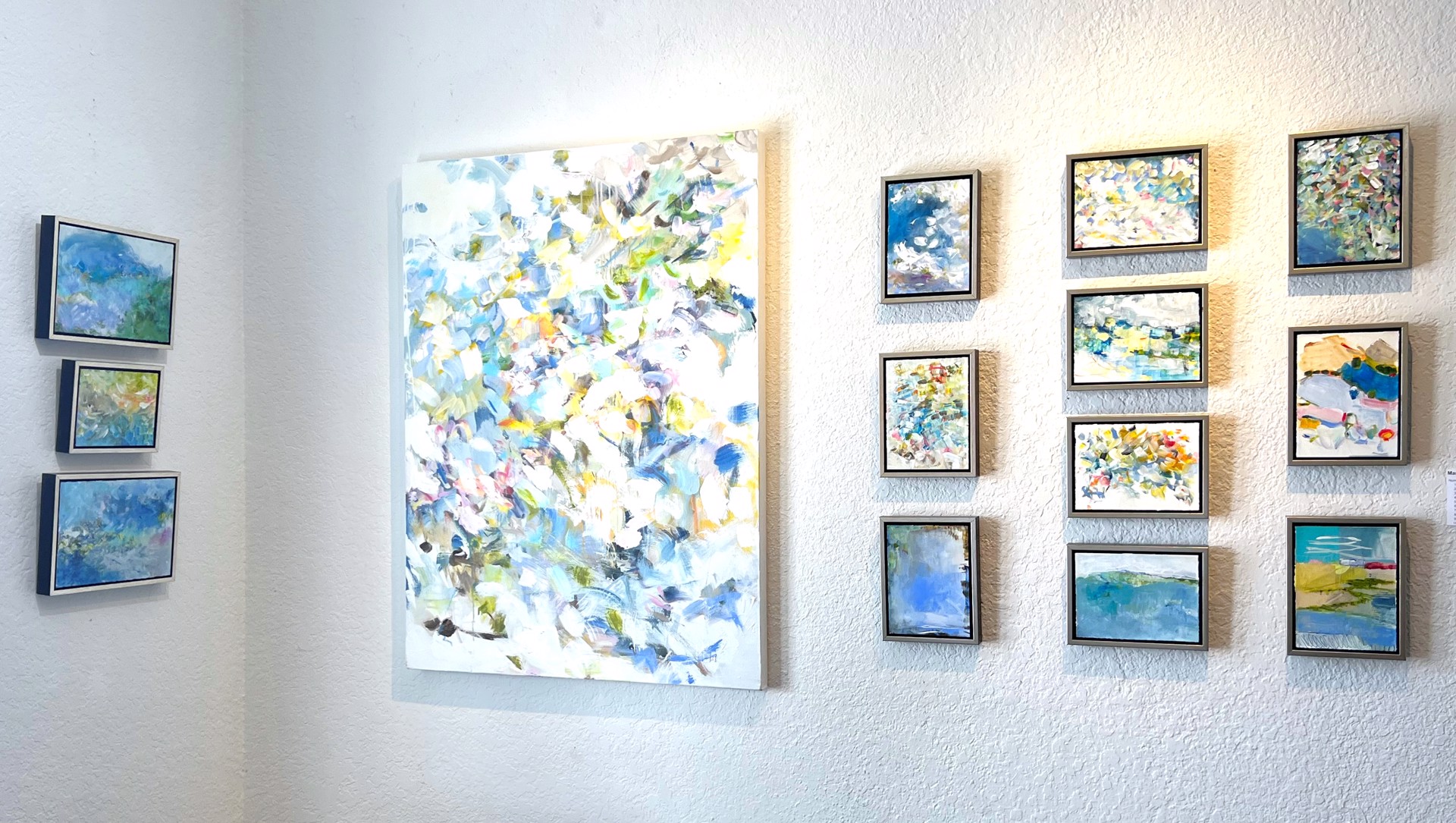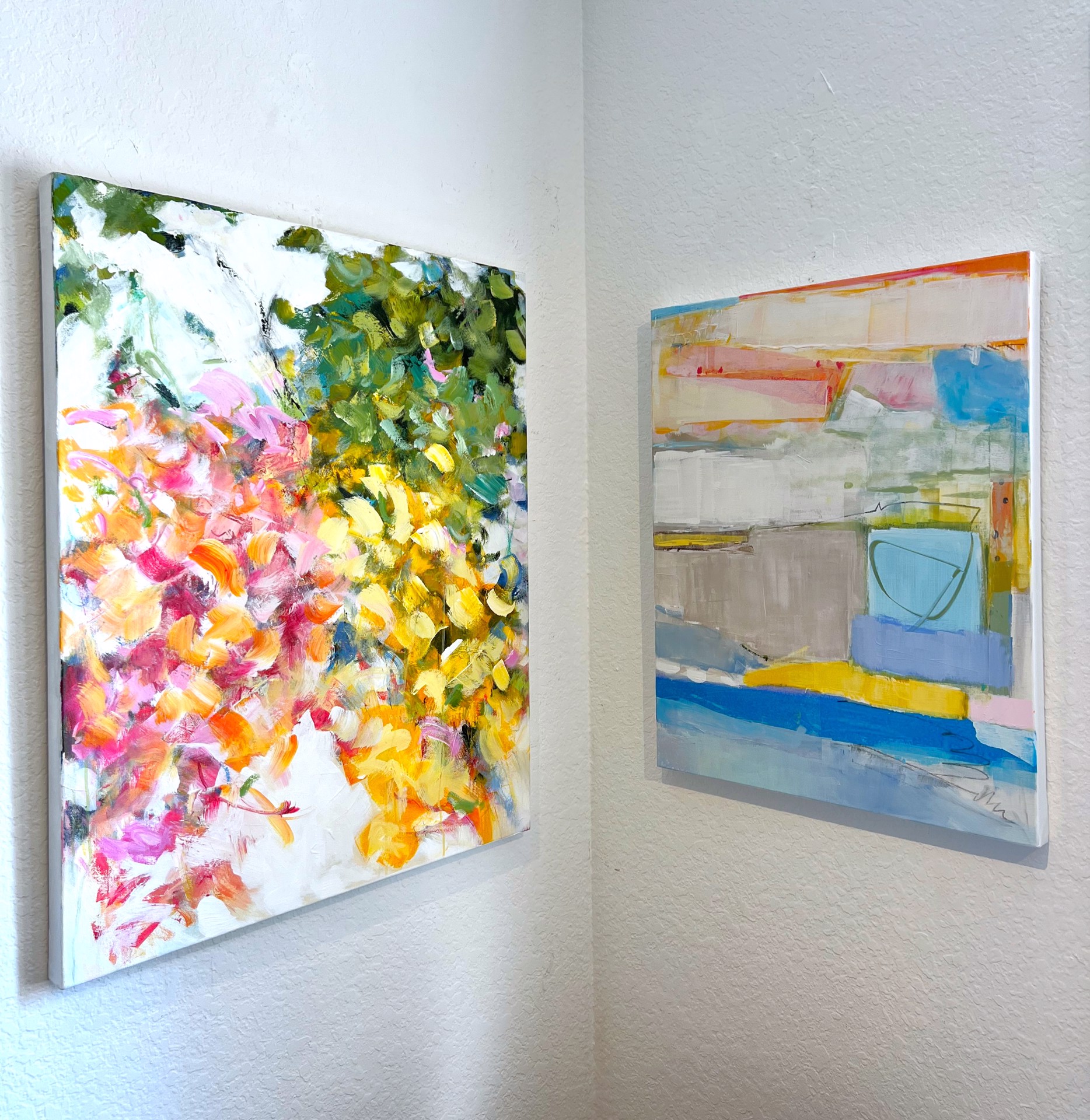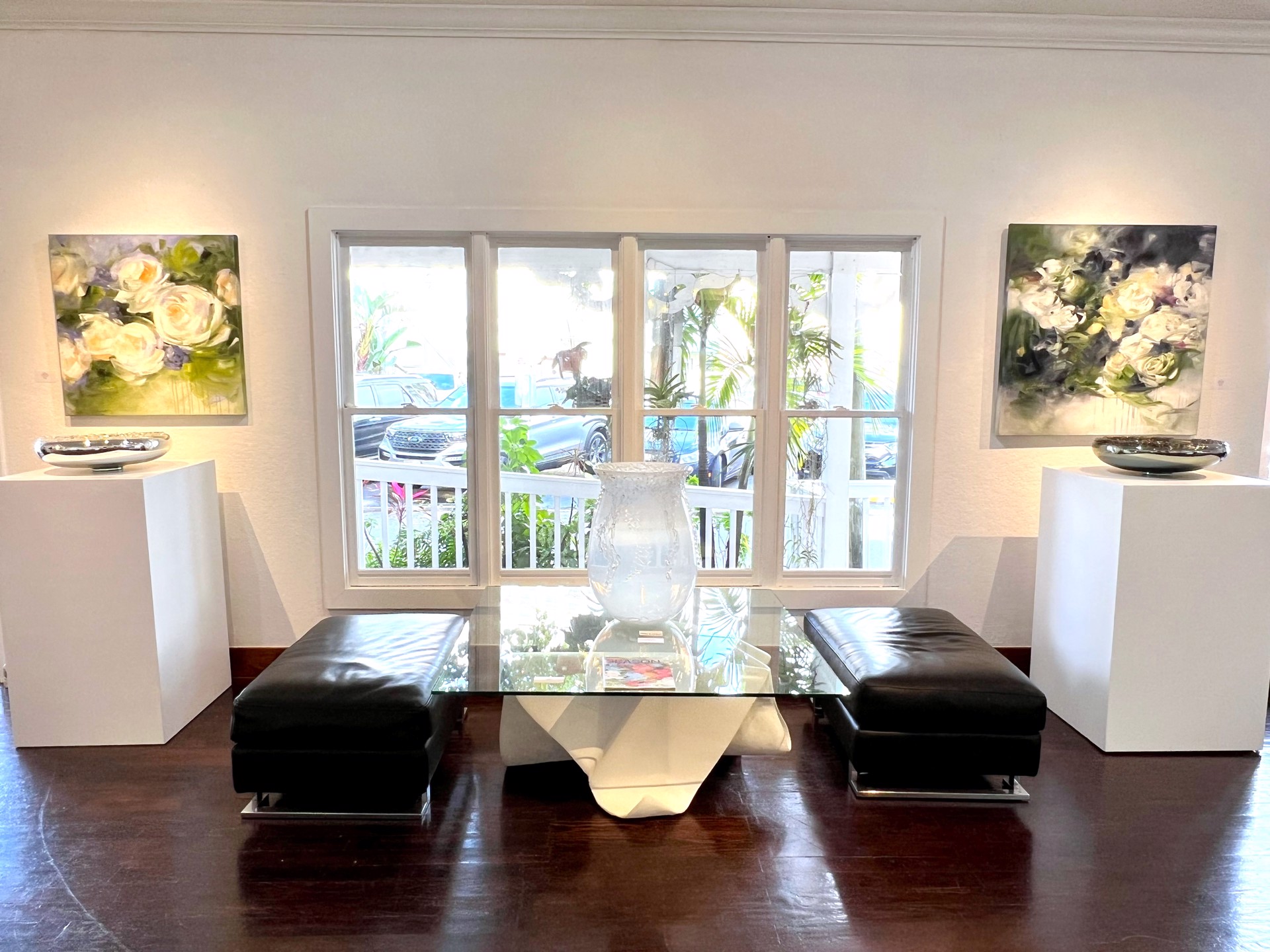 Focusing heavily on muted florals, Laura Varich has developed a bridge between abstract art and impressionism through her inspiration of flowers. She is an artist who has built quite a name for herself on a national scale and has exhibited from Santa Fe to Sarasota and everywhere in between. Her latest series drifts away from her classical shades of green and focuses more on the movement of the florals she paints. Her technique involves painting in many layers that allude to her subject of flowers but strays away from impressionism with her loose brush strokes and soft swifts of color. Let her latest floral visions blossom in your home and fill it with the warmth and softness her work is known to bring.
Maria Burtis is a contemporary artist known for her bright color palette. The petals she creates in her newest pieces are achieved by layering many multicolored brush strokes. Her floral allusions are known to leave their viewers with a sense of happiness and satisfaction. This floral series is produced exclusively for 530 Burns Gallery and strays away from the contemporary feel she leans toward. She highlights the colors and flowery scenes that are familiar throughout nature in Florida. Maria is an artist that is paving her path in the contemporary art world and her success is recognized nationally from the east coast to the west coast exhibiting all throughout California and Florida.
Both artists have provided 530 Burns Gallery with an exclusive new series that showcases their latest pieces and the inspirations behind them. The contrast of contemporary styles chosen by each artist, and the impact they'll bring by exhibiting together, will provide its viewers with a contemporary art experience unlike any other. All new works will be available once the show opens. Whether you're a new or existing collector, jump into "Modern Blossoms" with the 530 Burns team, and let them give you a glimpse of what it is like to be immersed into a serene contemporary floral experience.
Curated by Andrew Trujillo