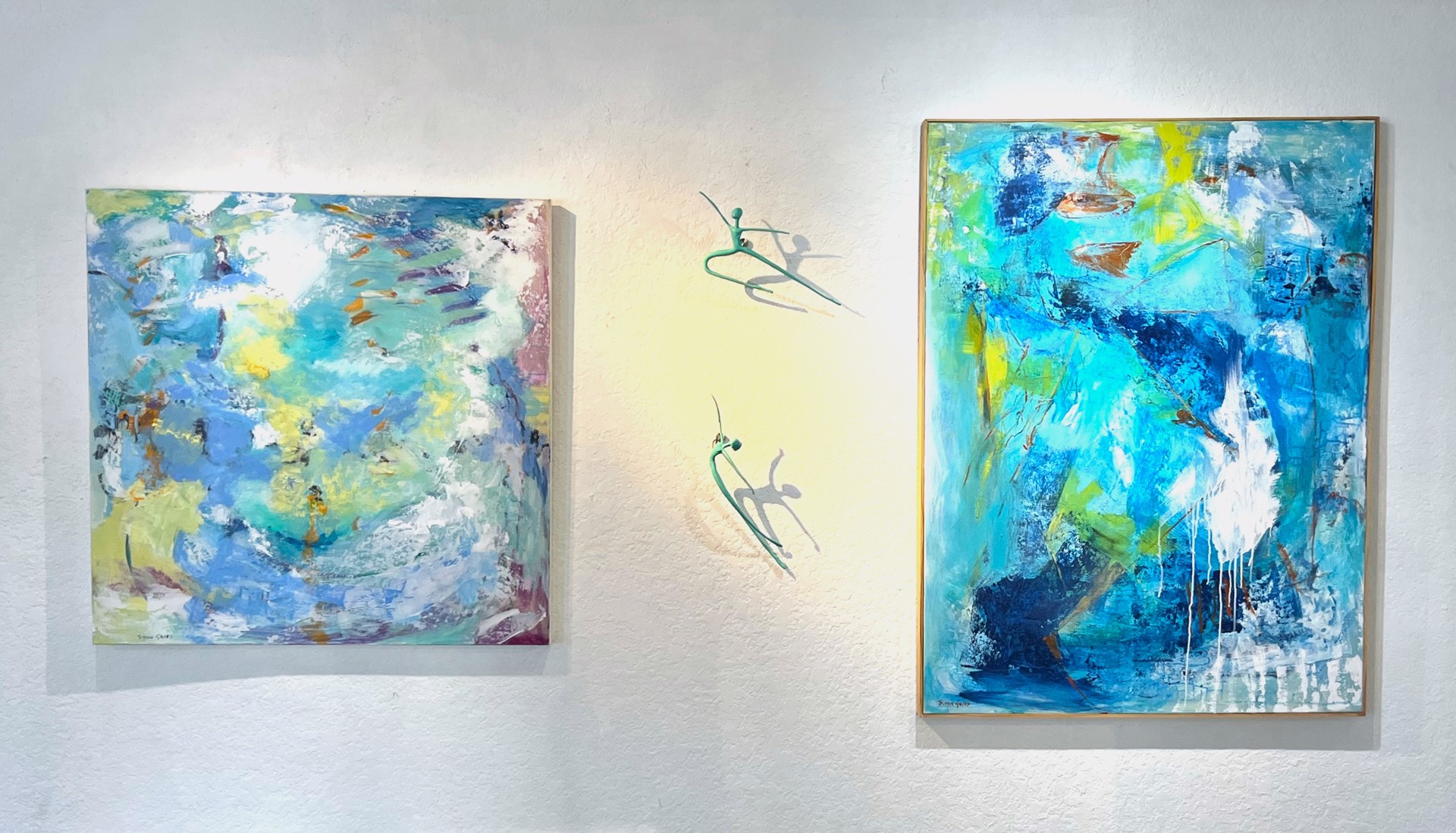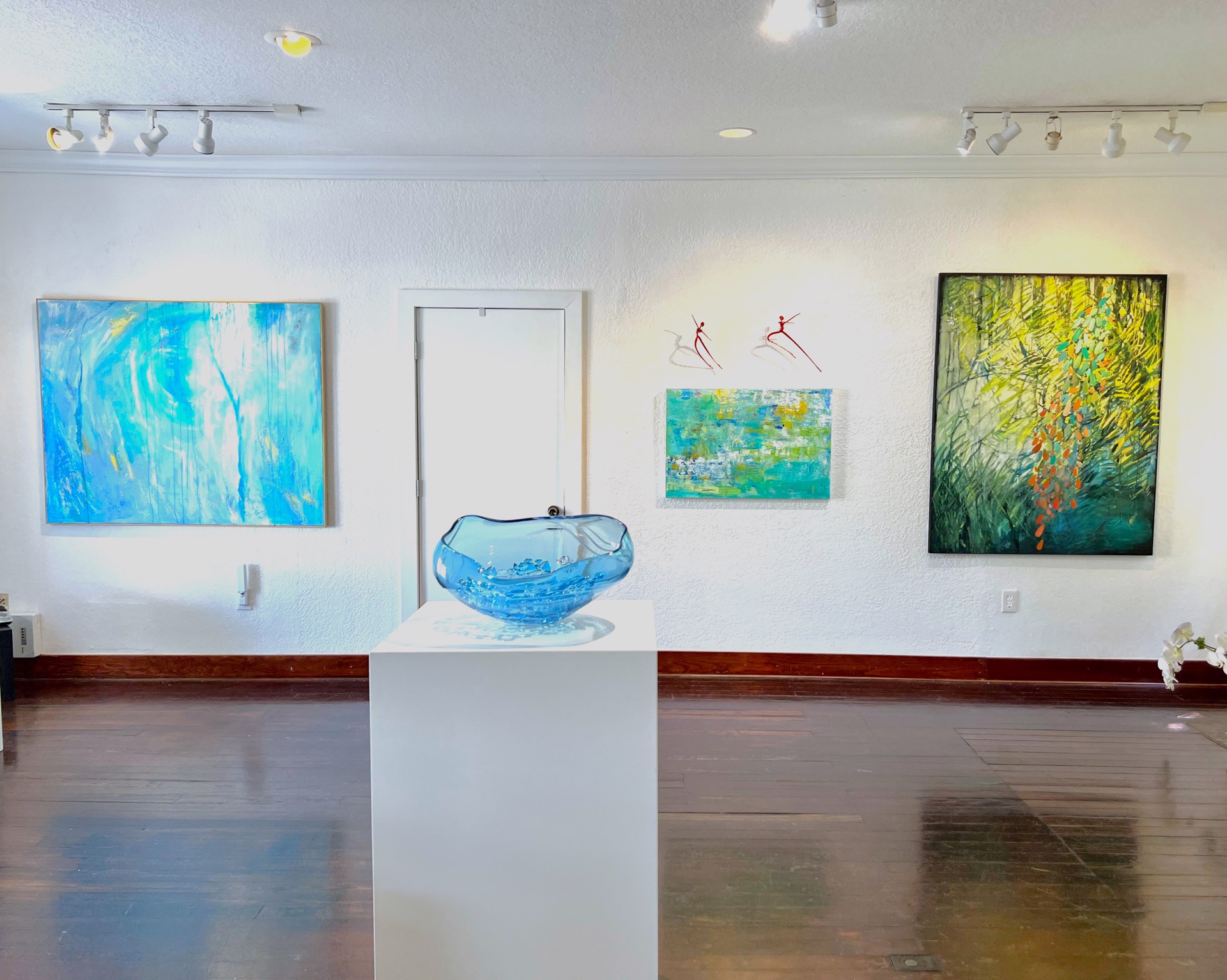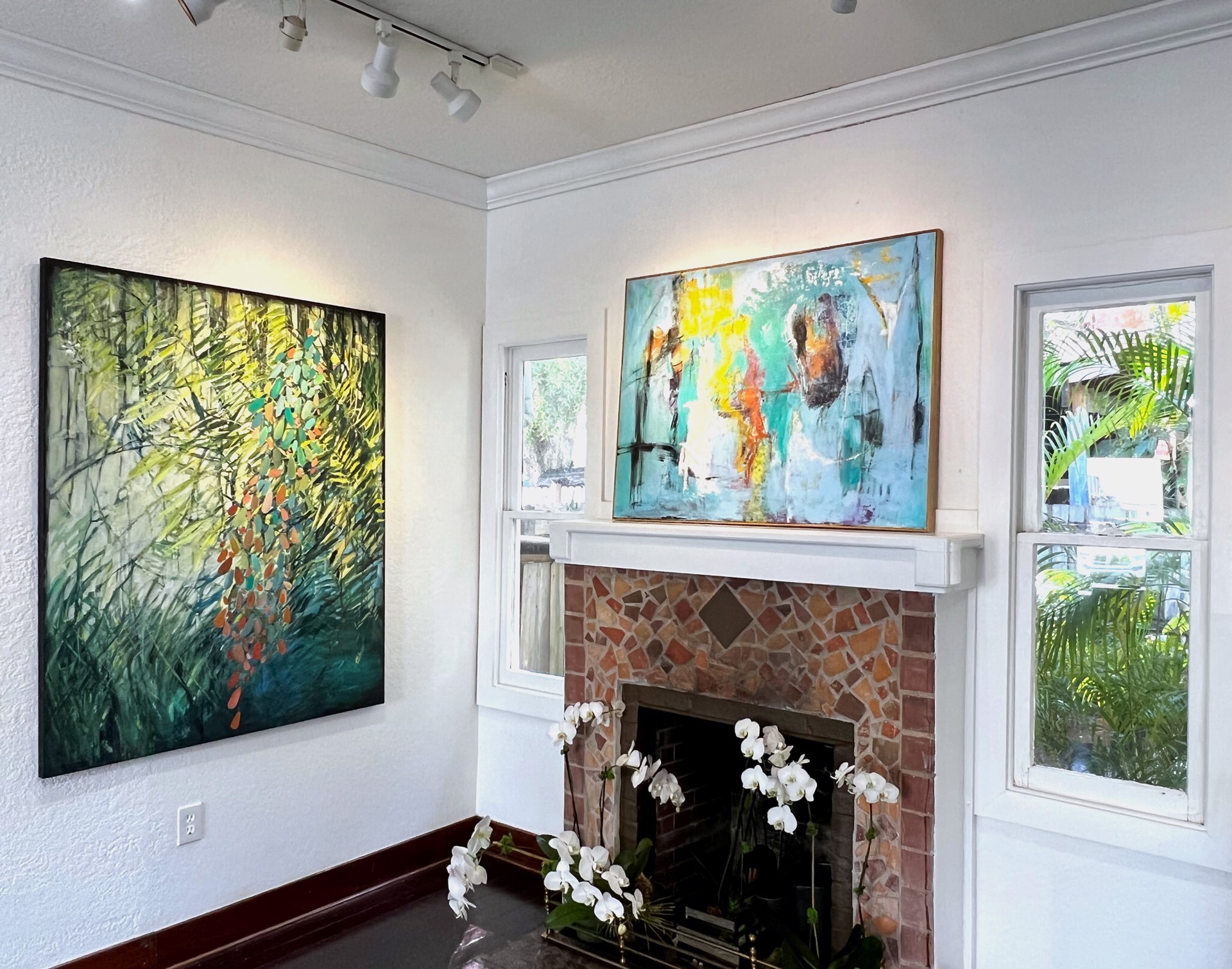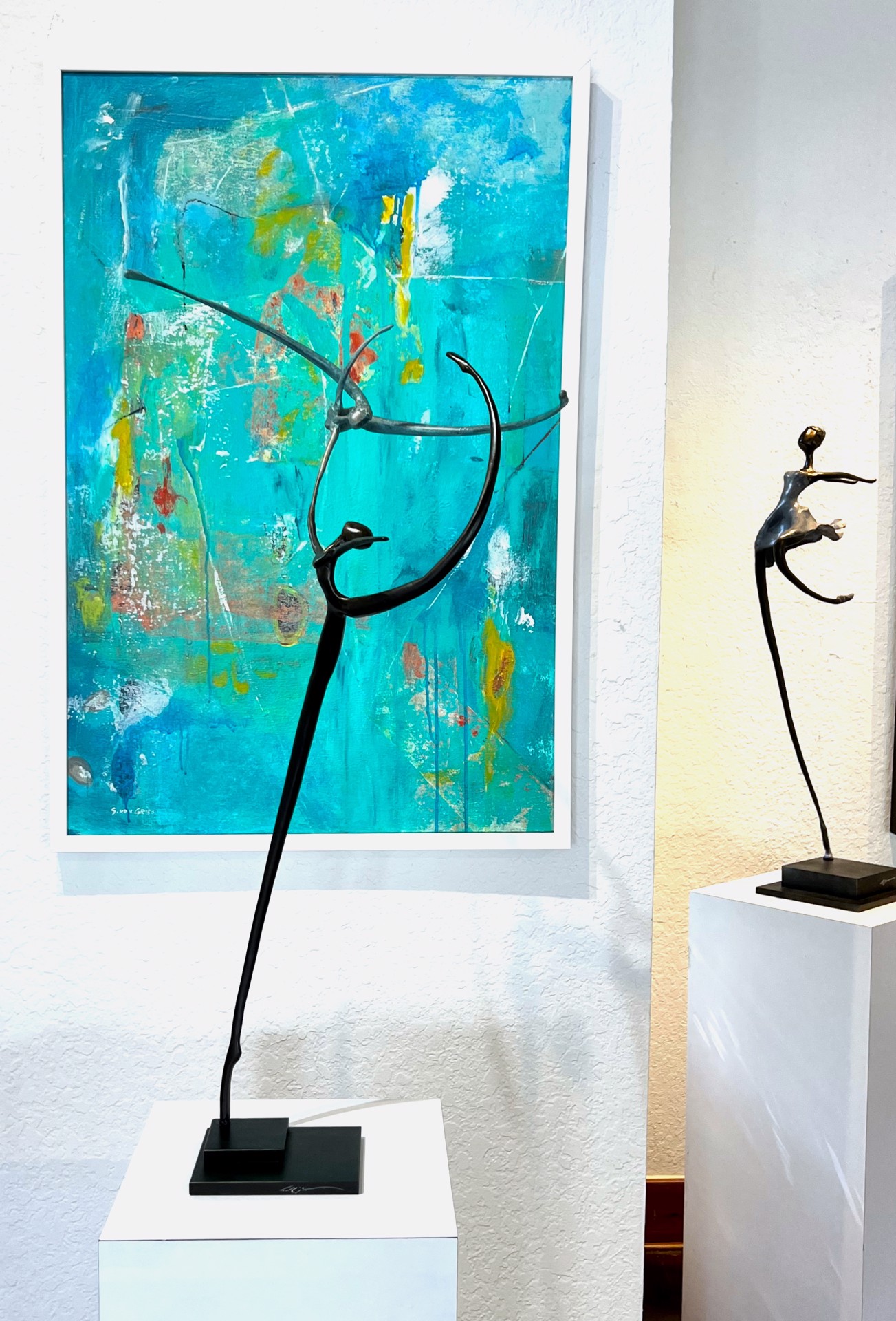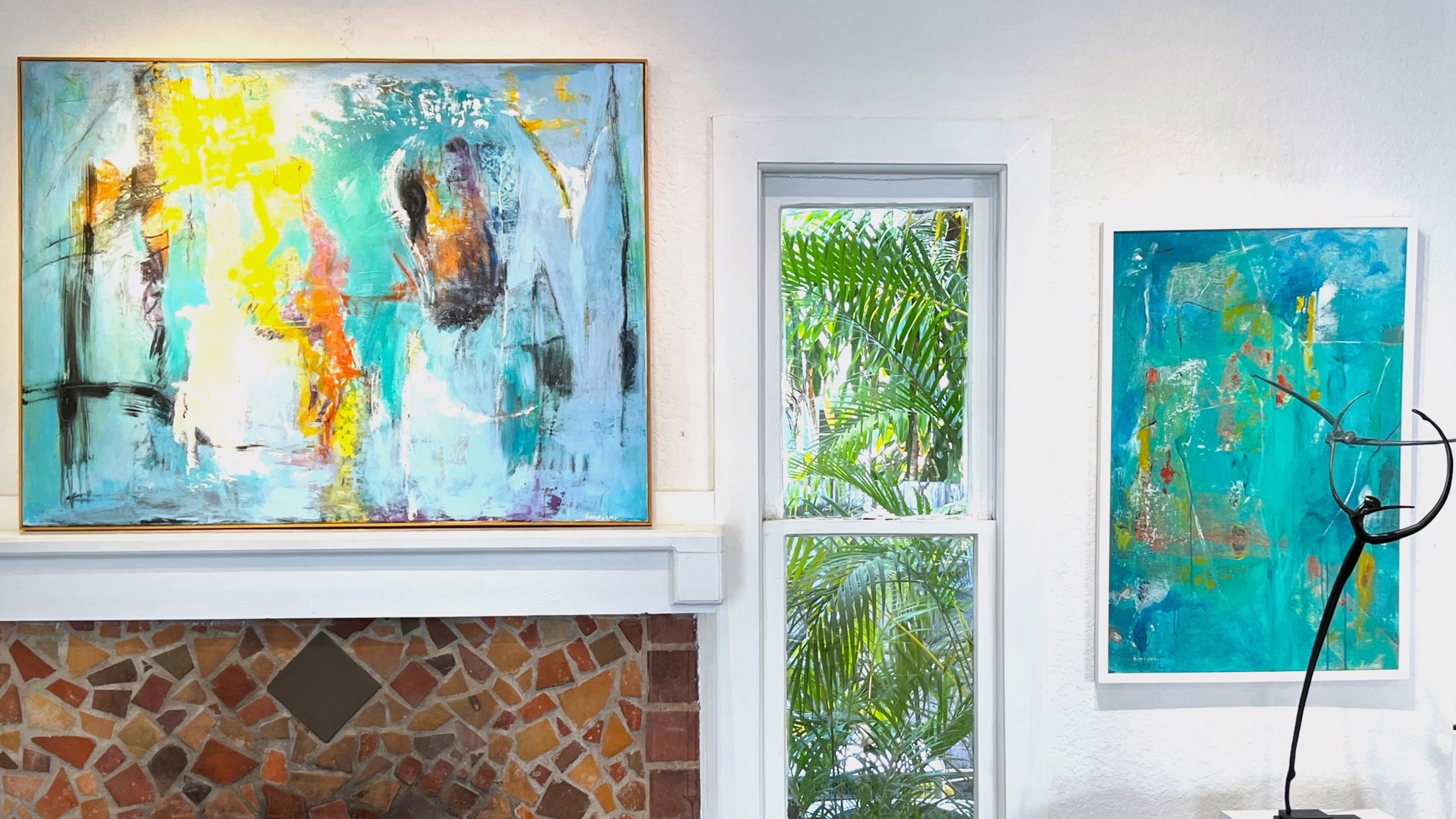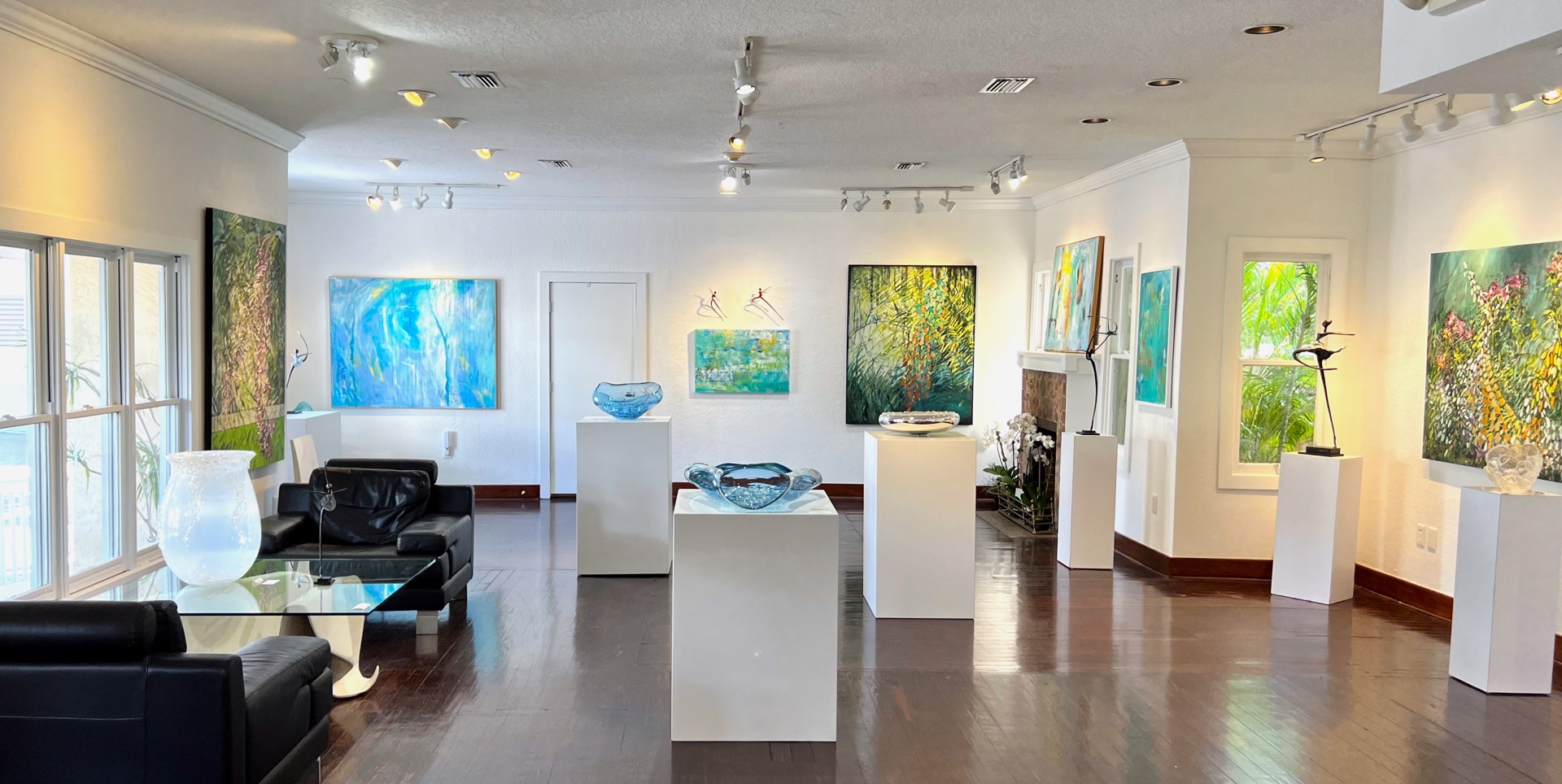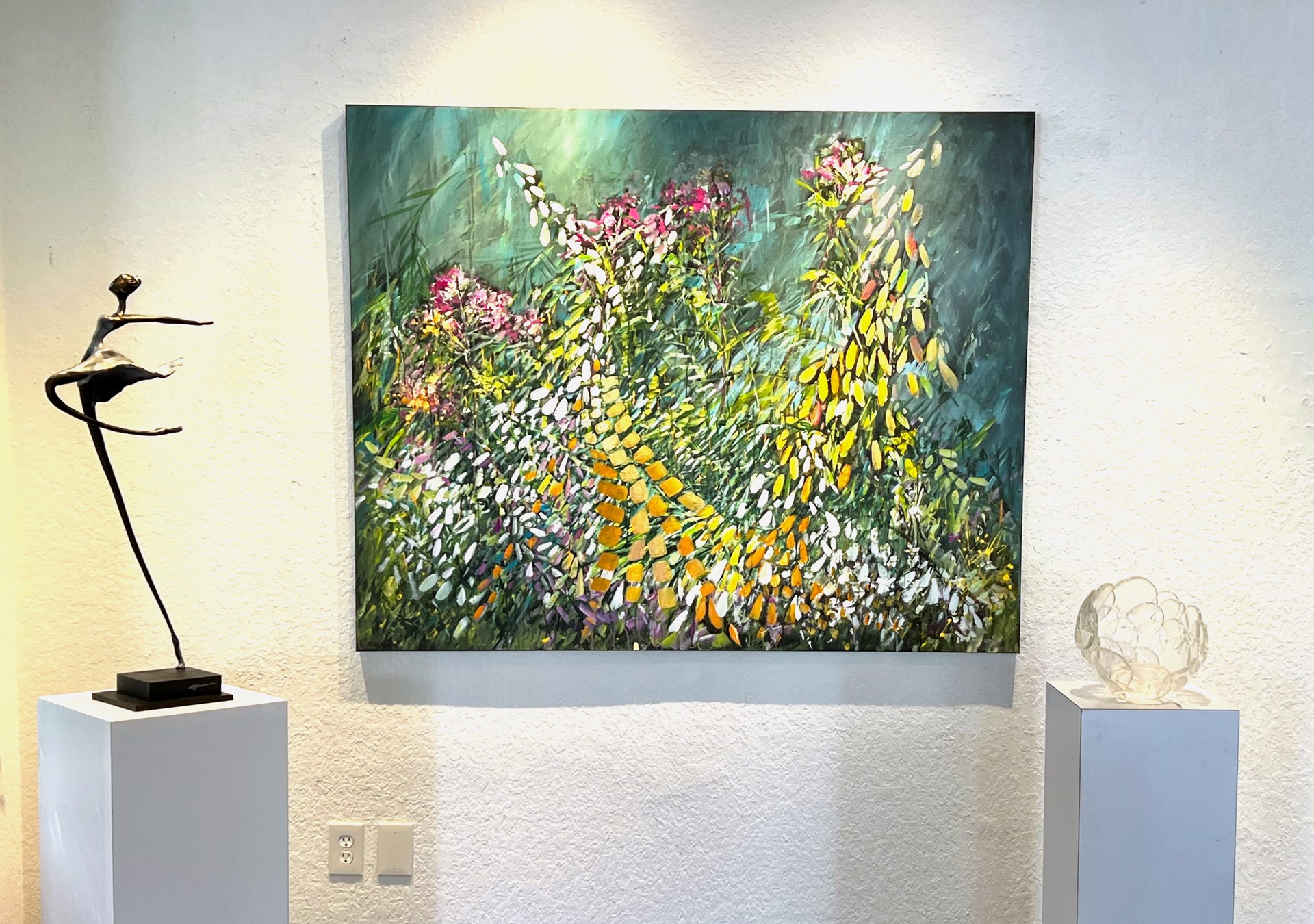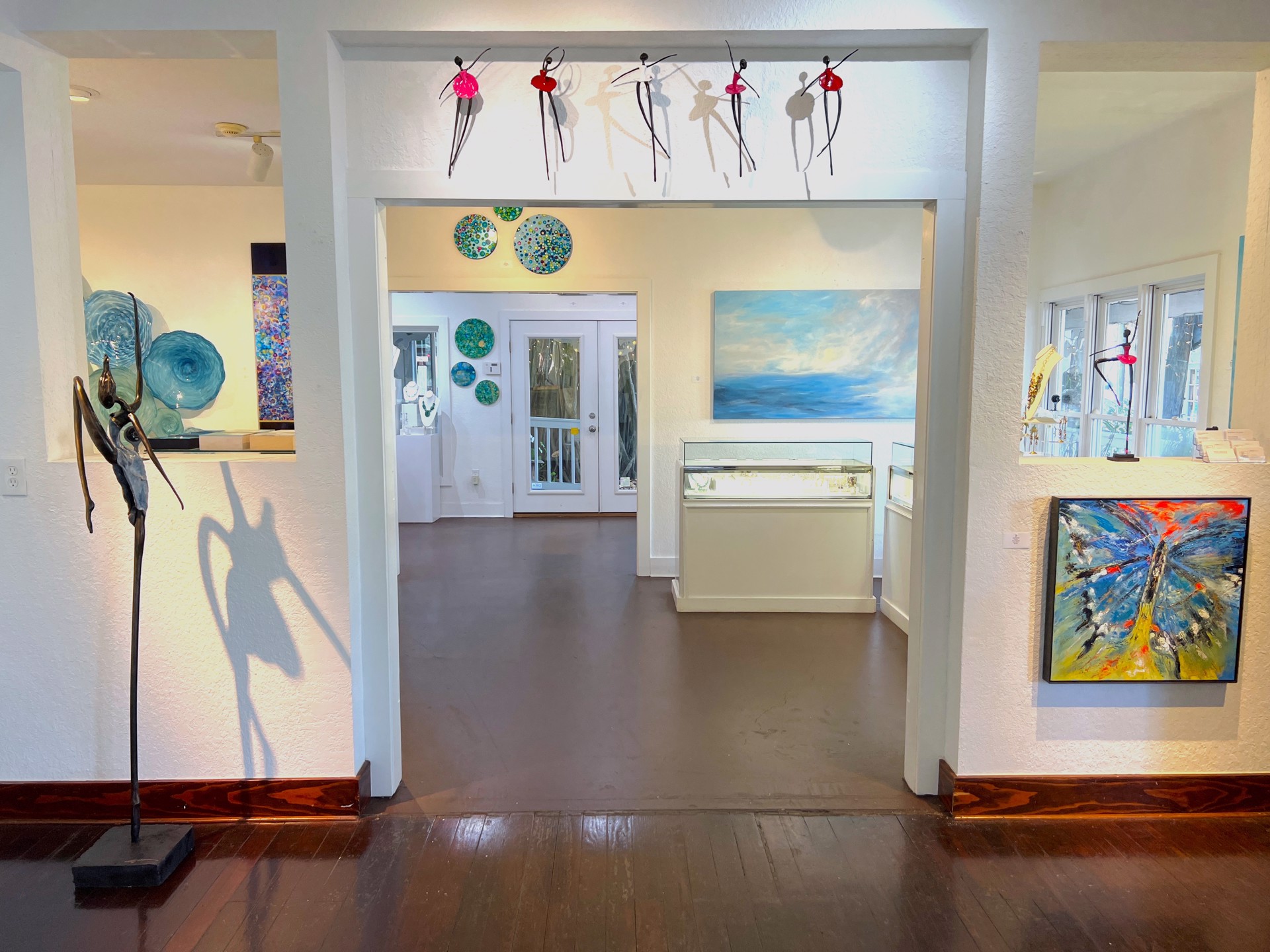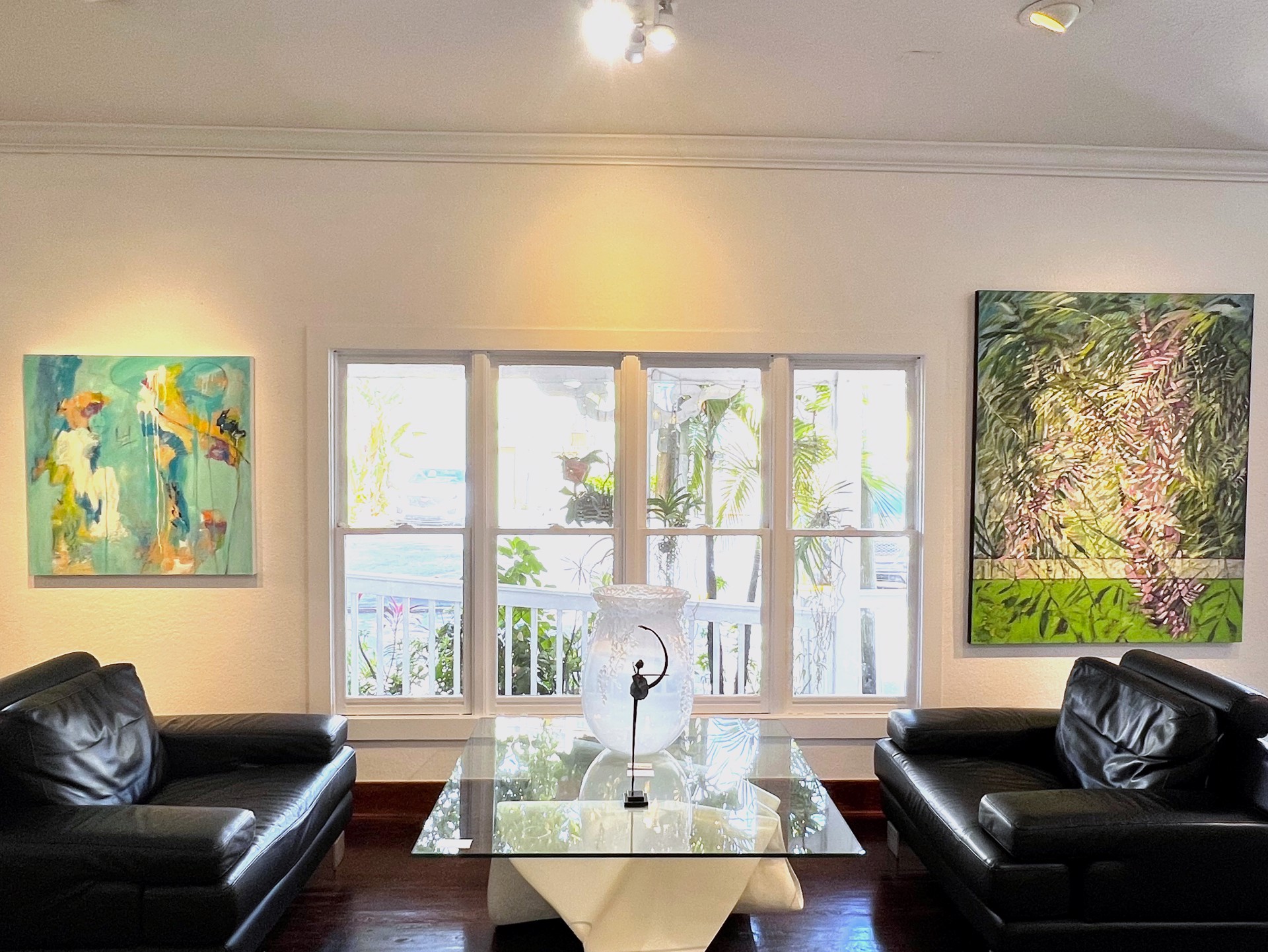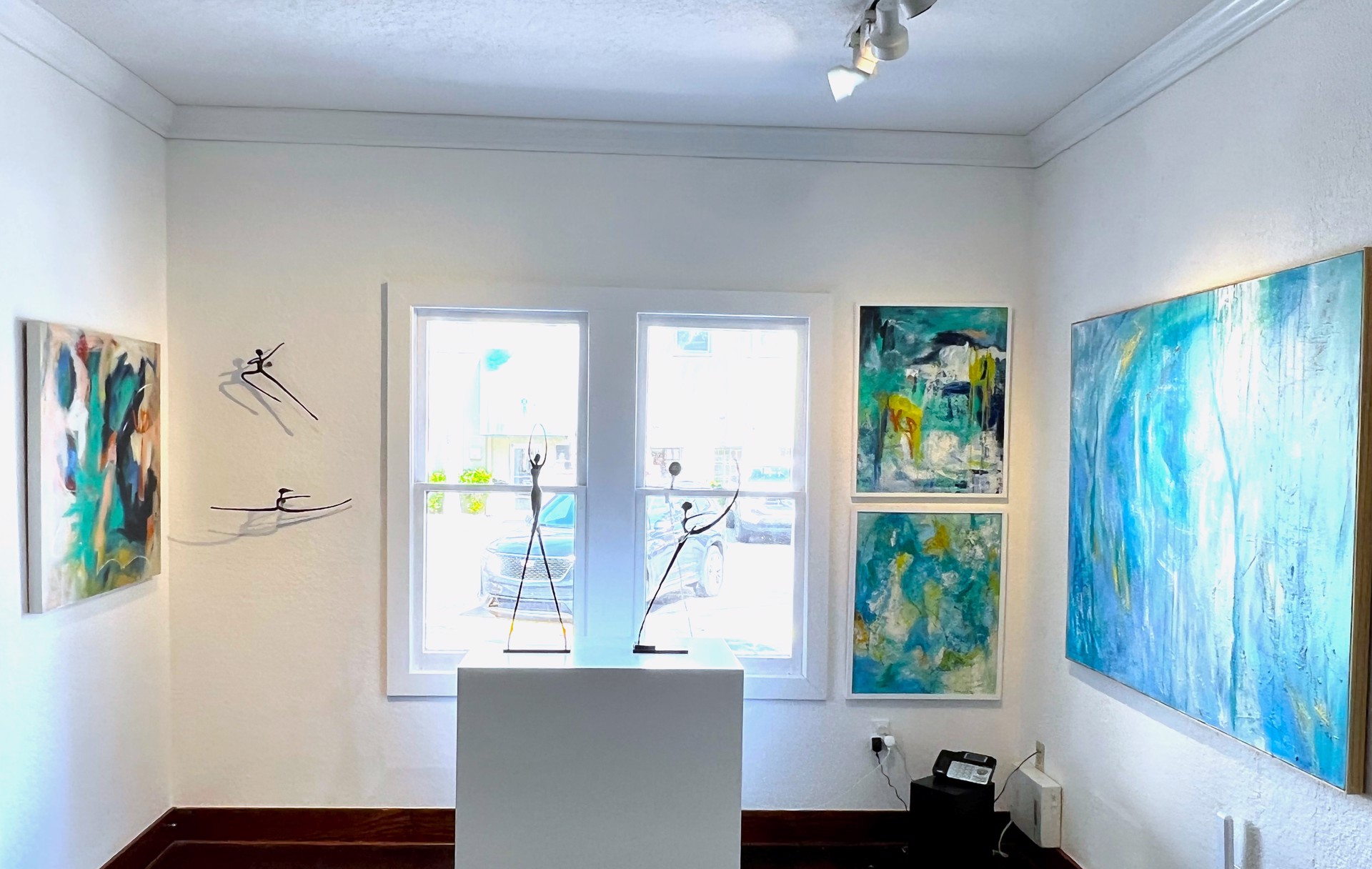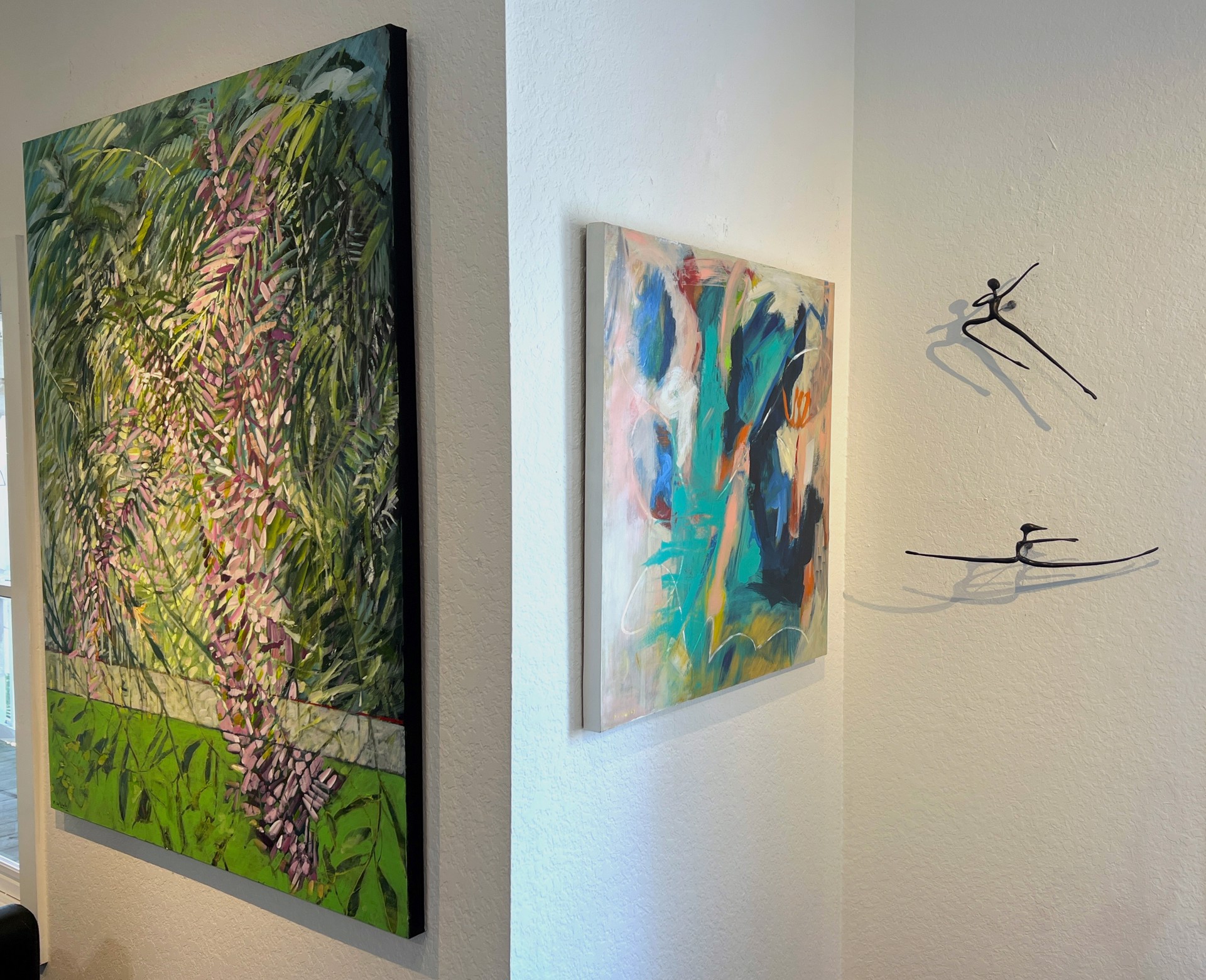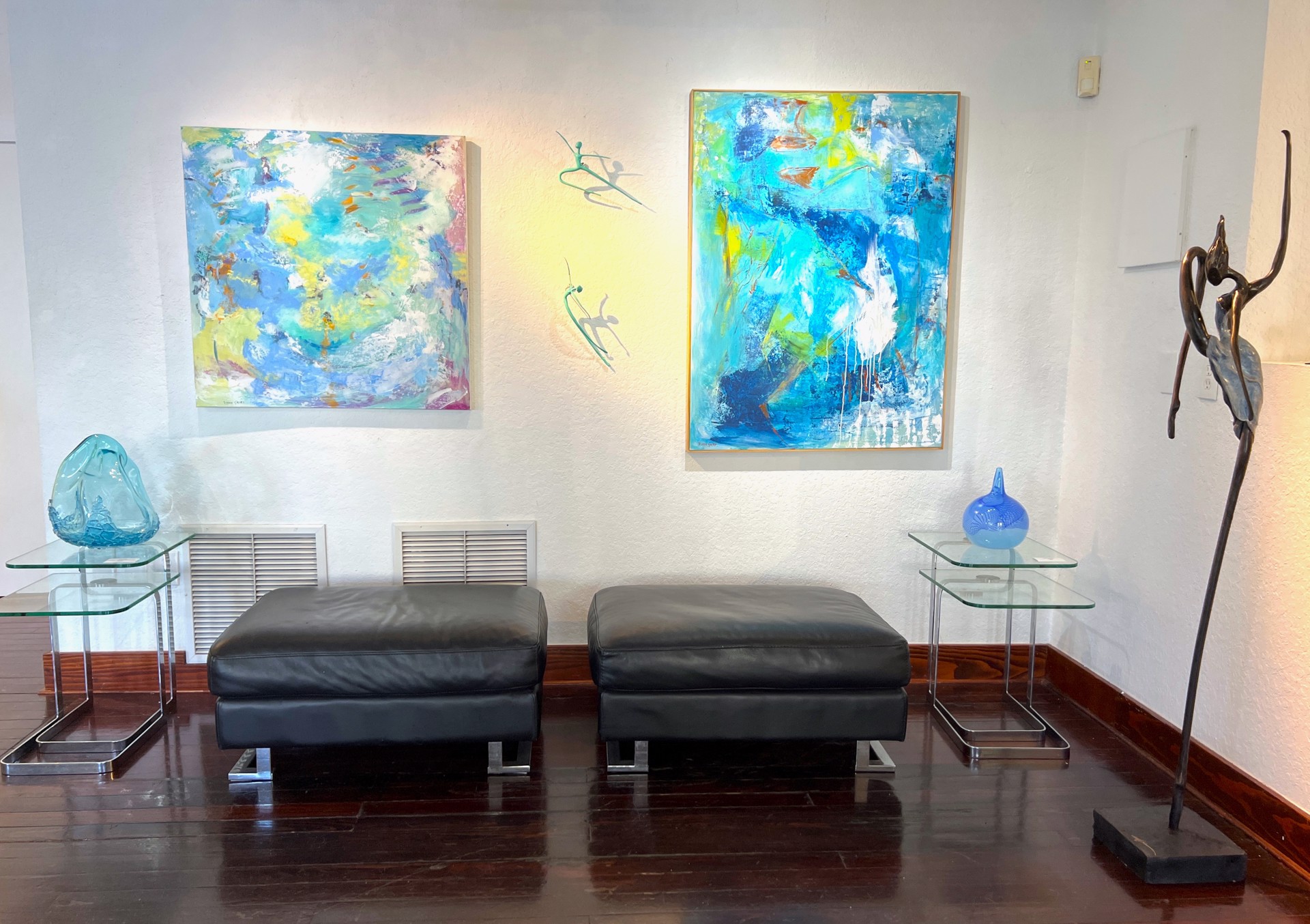 LEAP OF FAITH IS A GROUP SHOW featuring fine art by exclusively Florida artists. Susan von Gries is a local who has lived in Sarasota for the past 20 years, and Todd Babb is a sculptor who currently resides on the west coast of Florida. Marleen De Waele is the newest addition to the gallery, showcasing her take on botanical scenes in Florida. The combination of Susan's textual pieces, paired with Todd's resin sculptures and Marleen's natural scenes, is a trio destined for success.
Todd Babb is a sculptor who is known for his hand-painted resin sculptures of dancers. His wife, a former ballerina, is the inspiration behind his wildly successful "Sky Ballet" line. His sculptures have been on display at the Naples Museum of FL, in numerous publications, and can be seen in several galleries throughout the United States. After he experimented for years with materials, Todd found the use of hand-carved resins to be the perfect substance. The unexpectedly lightweight of the pieces adds yet another element of conversational allure. Just as important as the sculptural quality of each piece is the finish: the bronzed effect is accomplished through a personally developed technique of layering several specific materials.
Susan von Gries is an artist who has built quite a name for herself on a national scale; she's exhibited from San Francisco to Sarasota but calls 530 Burns Gallery her exclusive home. Having lived in South America and Europe, she's inspired by art from all over the world, but in her latest series, she transitions from a pop of color into a "shades of blue" aesthetic. The blue and turquoise waters of Sarasota and Siesta Key are the main inspiration behind this series. Her technique involves painting in many layers to reveal unordinary colors hidden behind the blue tones she's created. This is a new direction for her; it has an organic feel to it. Let her latest exhibition bring the healing waters of Siesta Key into your home and make it the serene place it was destined to be.
The newest addition to 530's roster of artists comes from Florida's east coast. Marleen De Waele – De Bock is an impressionistic painter who has fine-tuned her skill to Florida's natural landscapes. Inspired by Marie Selby Botanical Gardens in Sarasota, her latest works offer her personal interpretation of these botanics mixed with a flare of color. Her work from this past year is based on nature and imaginative landscapes. They are colorful, large-scale pieces. Each painting has a fresh, calm quality and offers an insightful look into the state of mind she was in while painting. As Marleen likes to say, "My pieces start in reality but end in a multilayered fantasy." Let her painted fantasies transport you to the Selby Gardens mentality she was in when they were created!
Curated by Andrew Trujillo