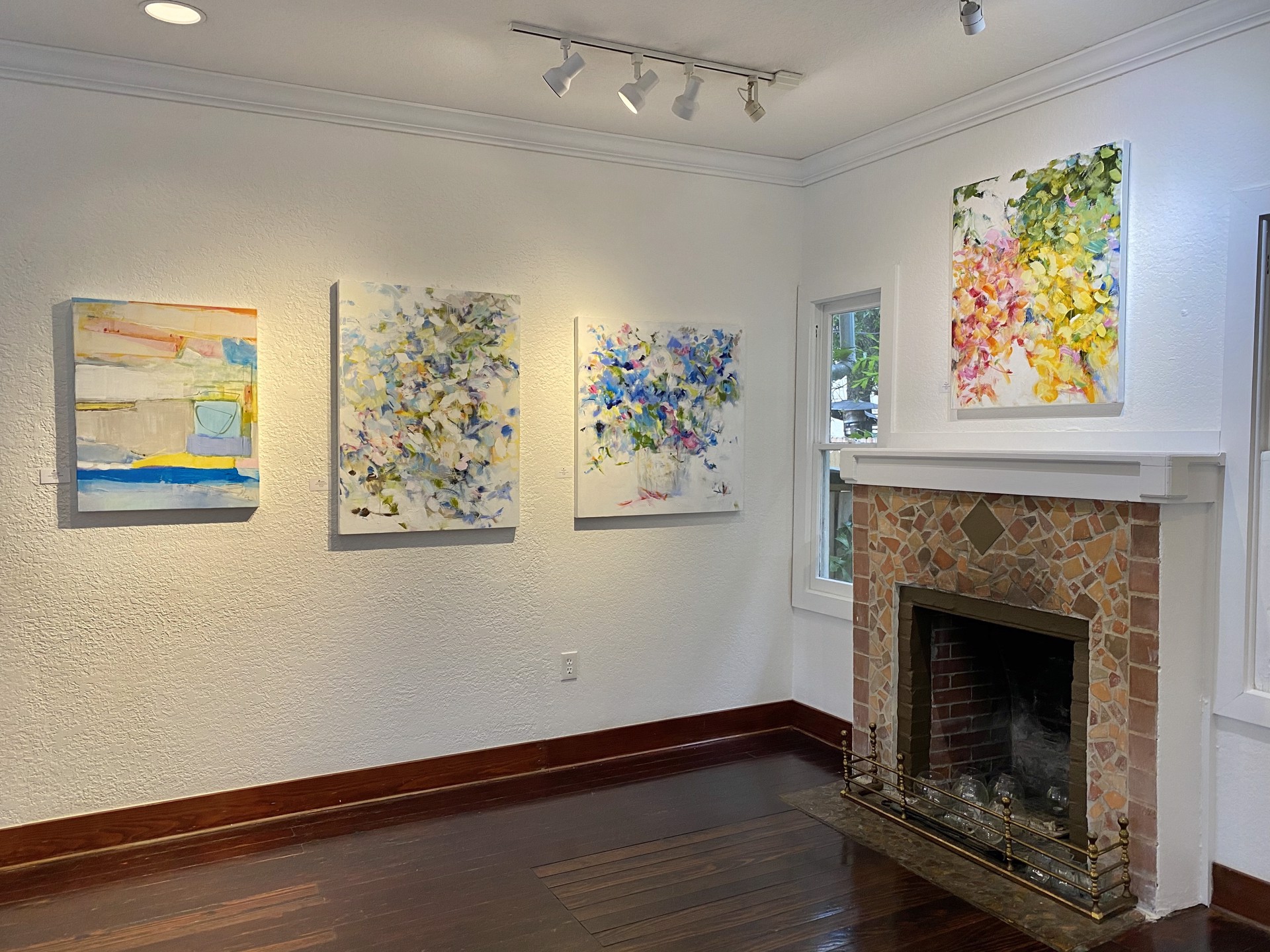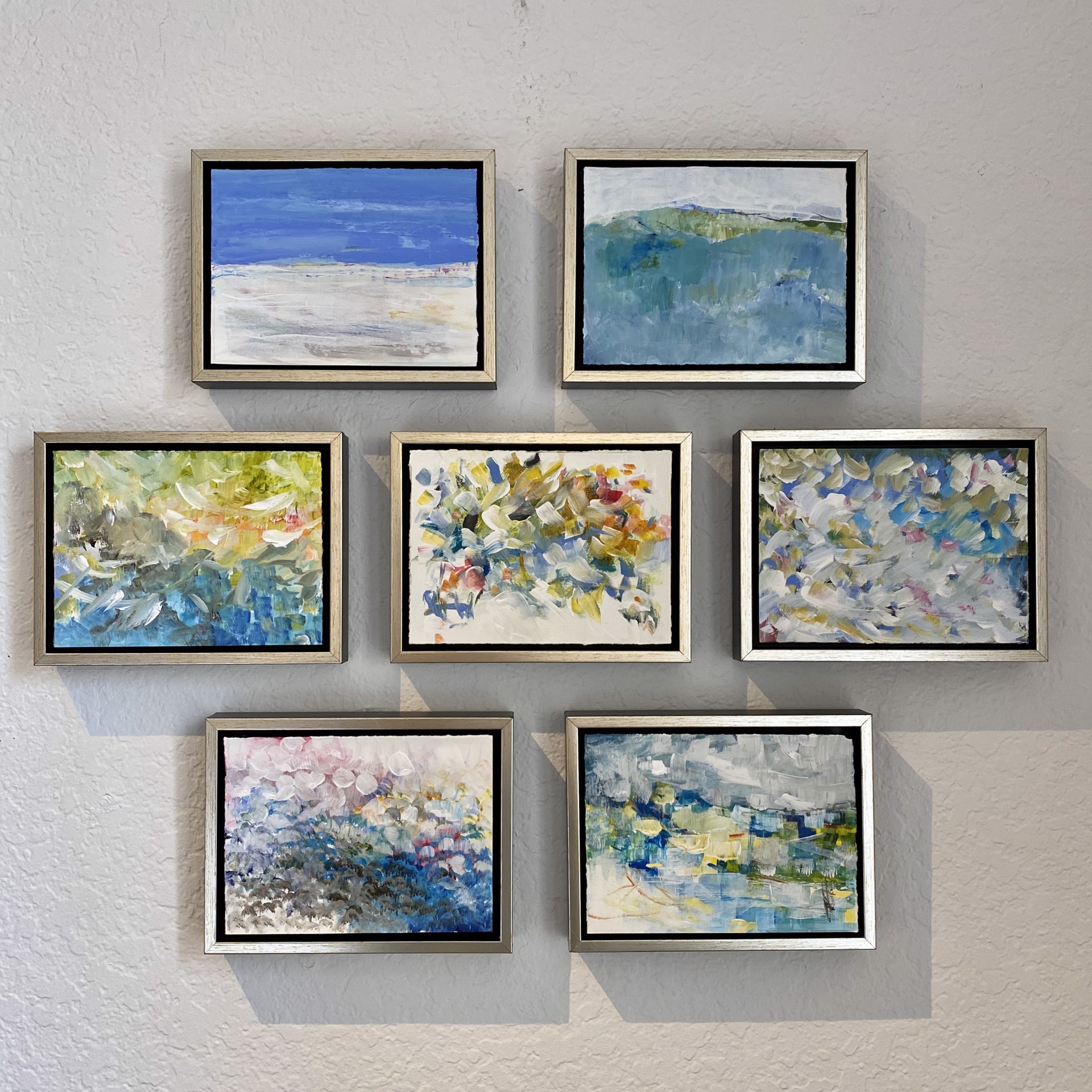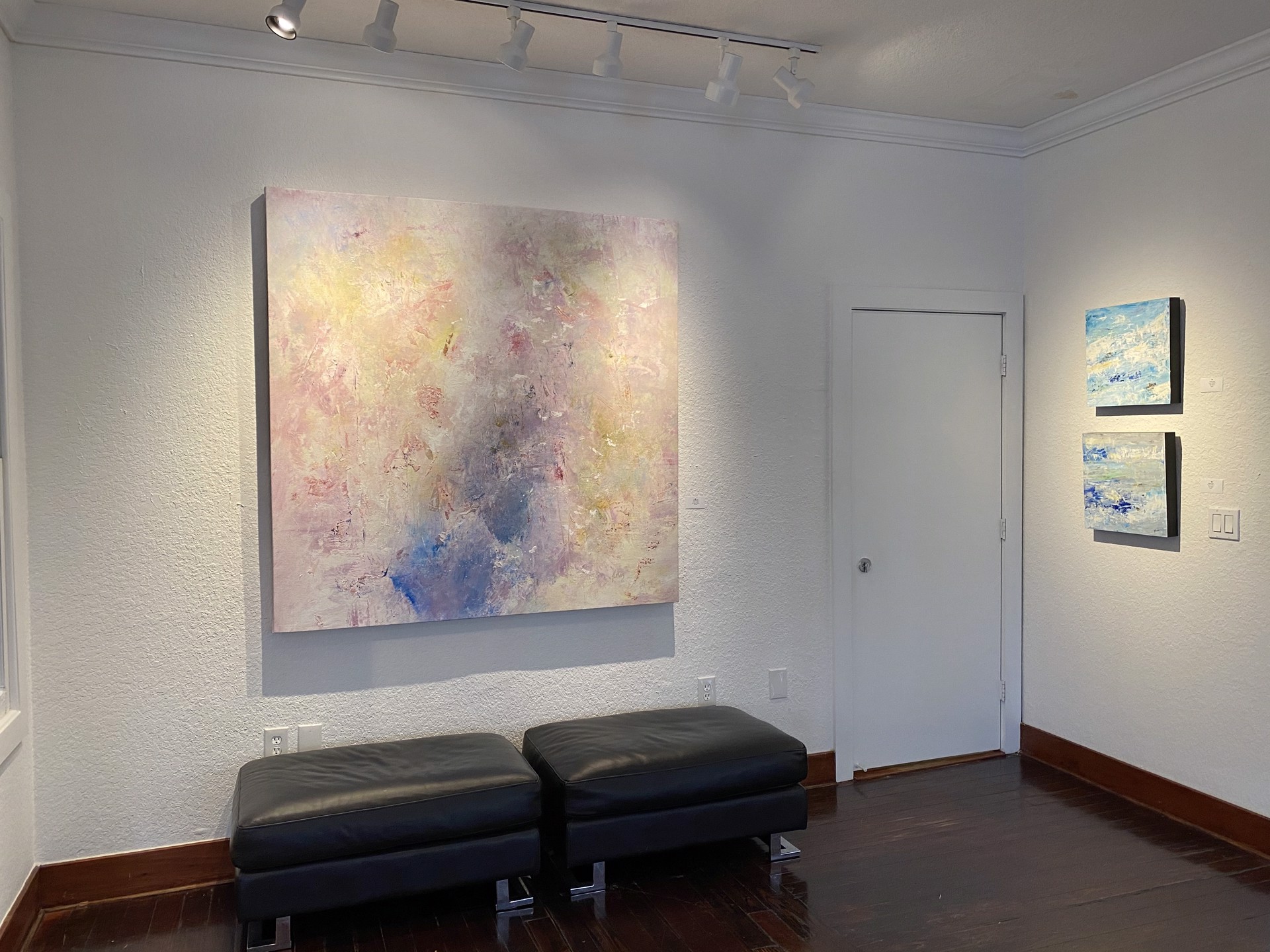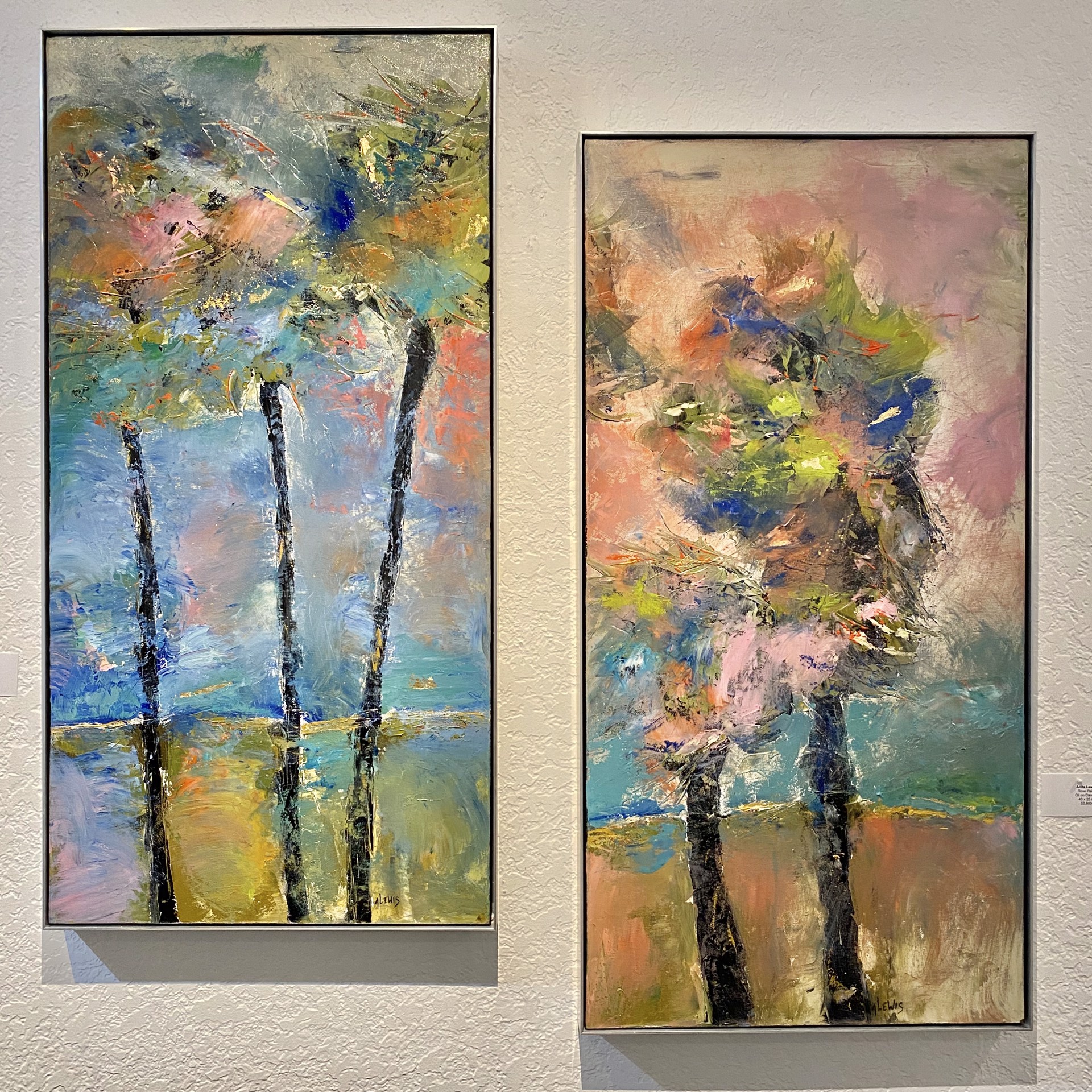 The inspiration for the show lies in the importance of staying focused in the present moment, amidst the unknown. With no premeditated plans for how the painting should look, the artists allow the movement of brush on canvas and color to take the painting to new heights and beyond imagination. This creates a serendipitous feeling or that je ne sais quoi that draws the viewer back time and time again, adding to the painting's mystery, inspiration, and story.
Maria Burtis has made one small piece of art every day, since September 12. She has now made over 5,000 works, kept in her blog. This has enabled her to explore new ideas and new media within the daily sketches. Her larger abstract paintings are clear outgrowths of the commitment to this daily ritual. She takes subject matter from the natural world around her in northern California, which she juxtaposes to her personal emotions. Her work is characterized by gestural strokes and bold, expressive color, often using a complex white next to pops of color to suggest themes such as flora or landscape.
Anita Lewis' abstract oil paintings reflect an admiration for her international heritage and love of modern design with natural influences. Her work embraces the classical medium of oil paint while incorporating natural, earthy textures. Lewis revels in the challenge of incorporating classical with modern, as she identifies strongly both with modern art and architecture, and the classics. Stark linearity seems to dissolve into abstraction, yet with detail in the obscure.