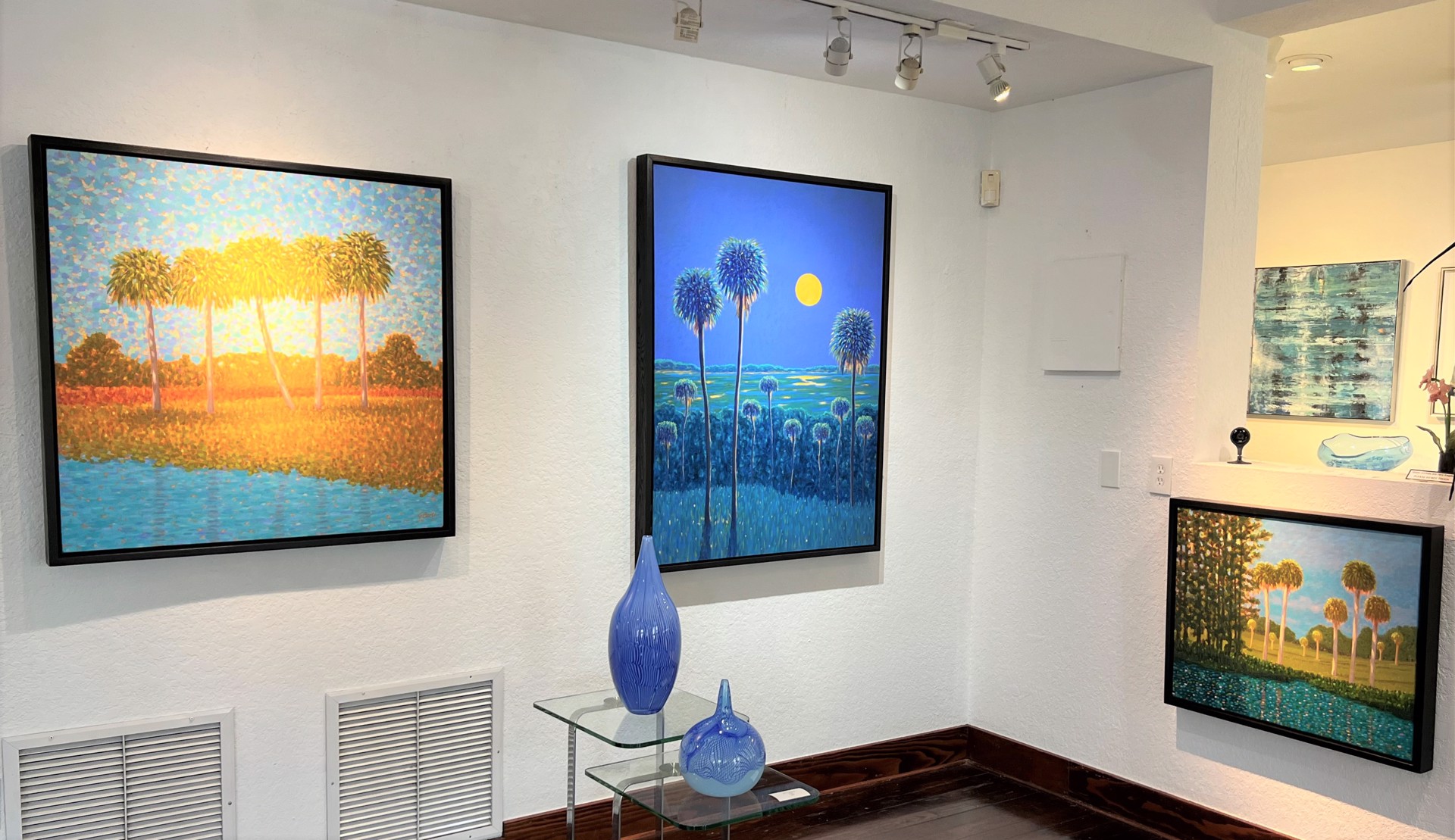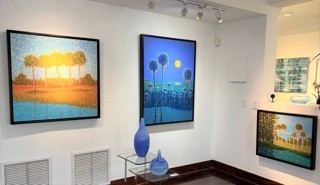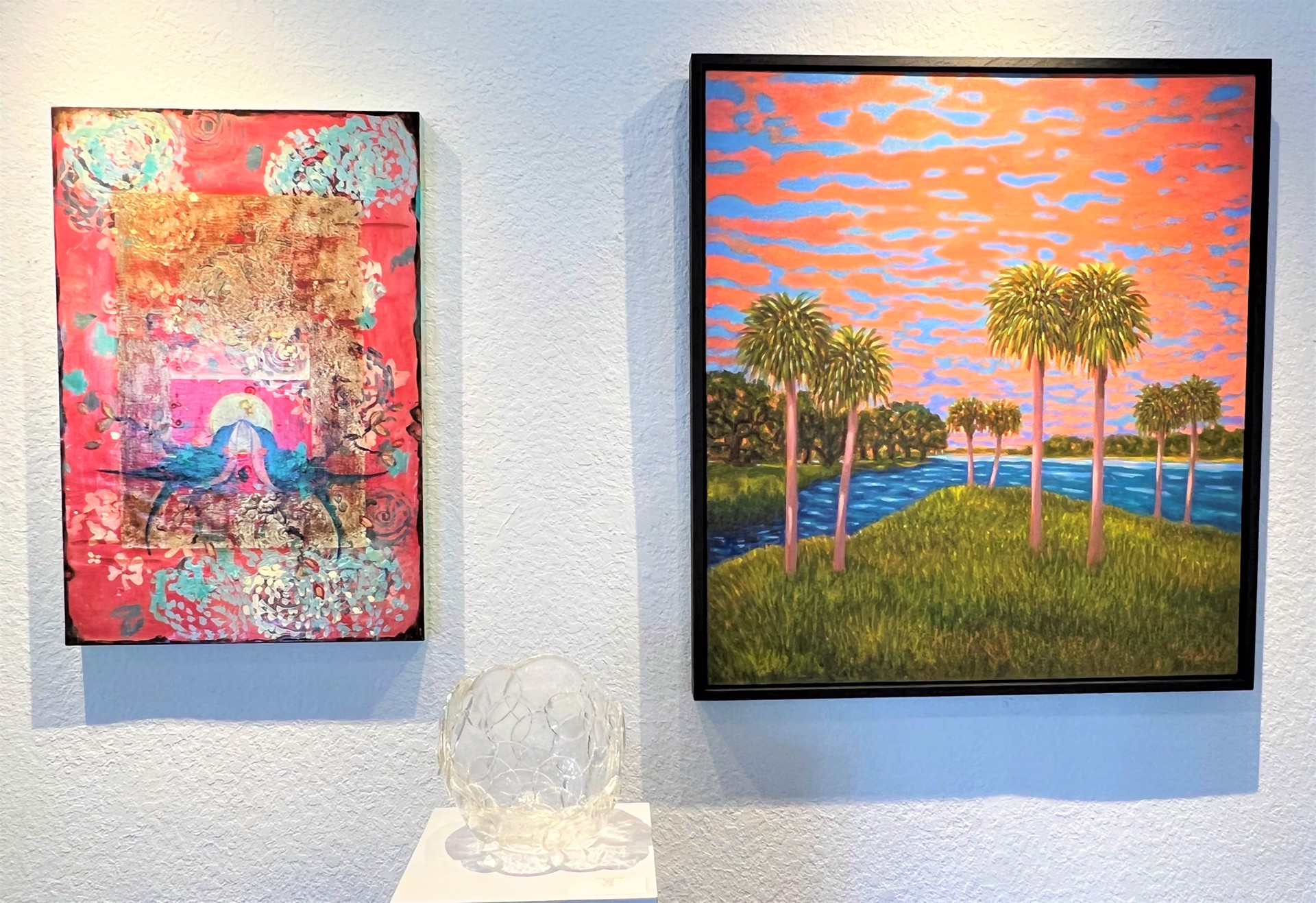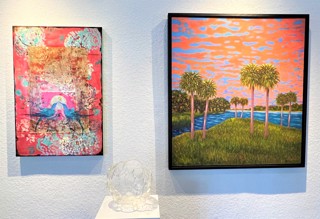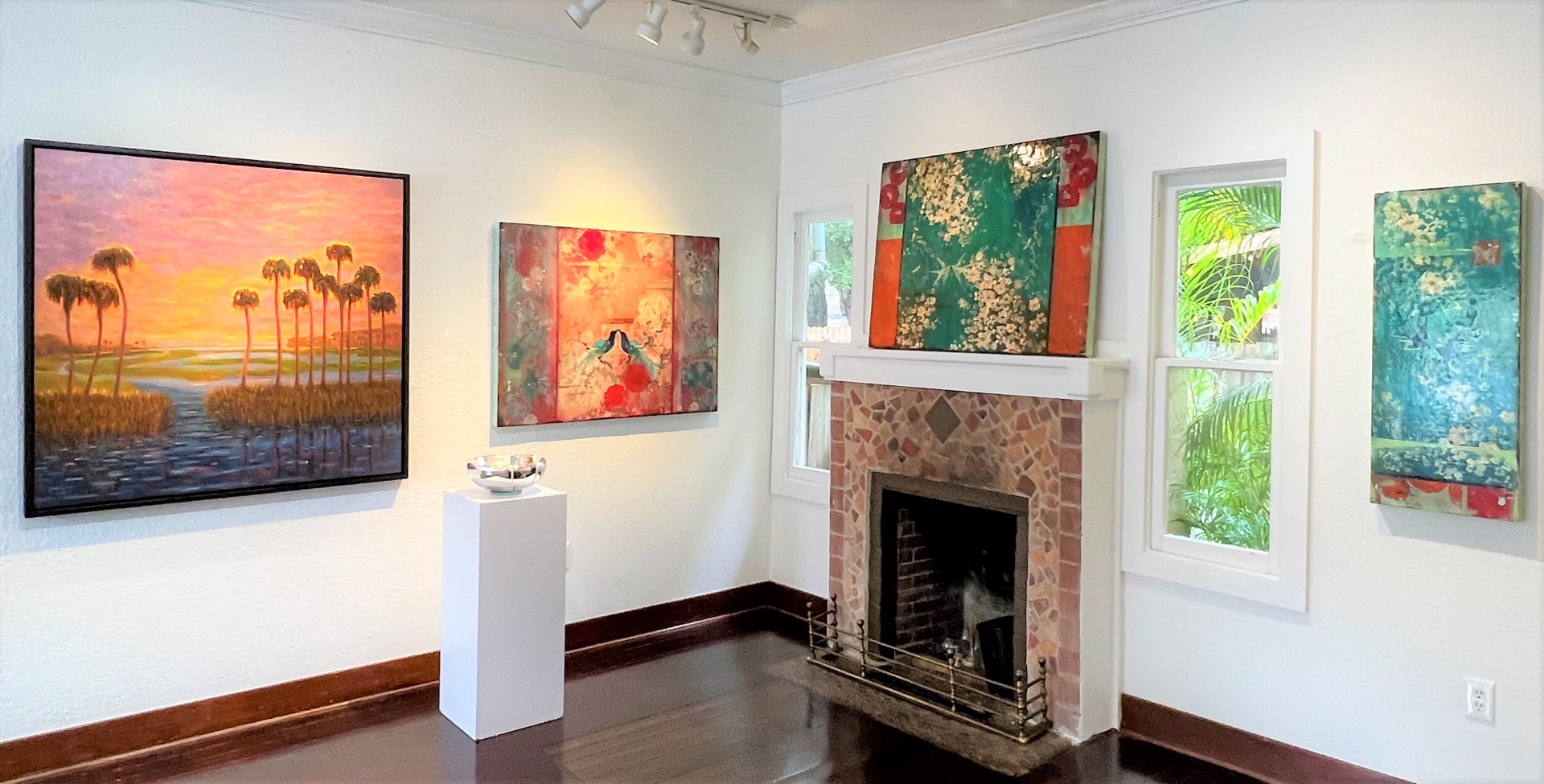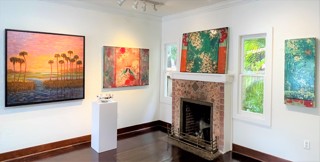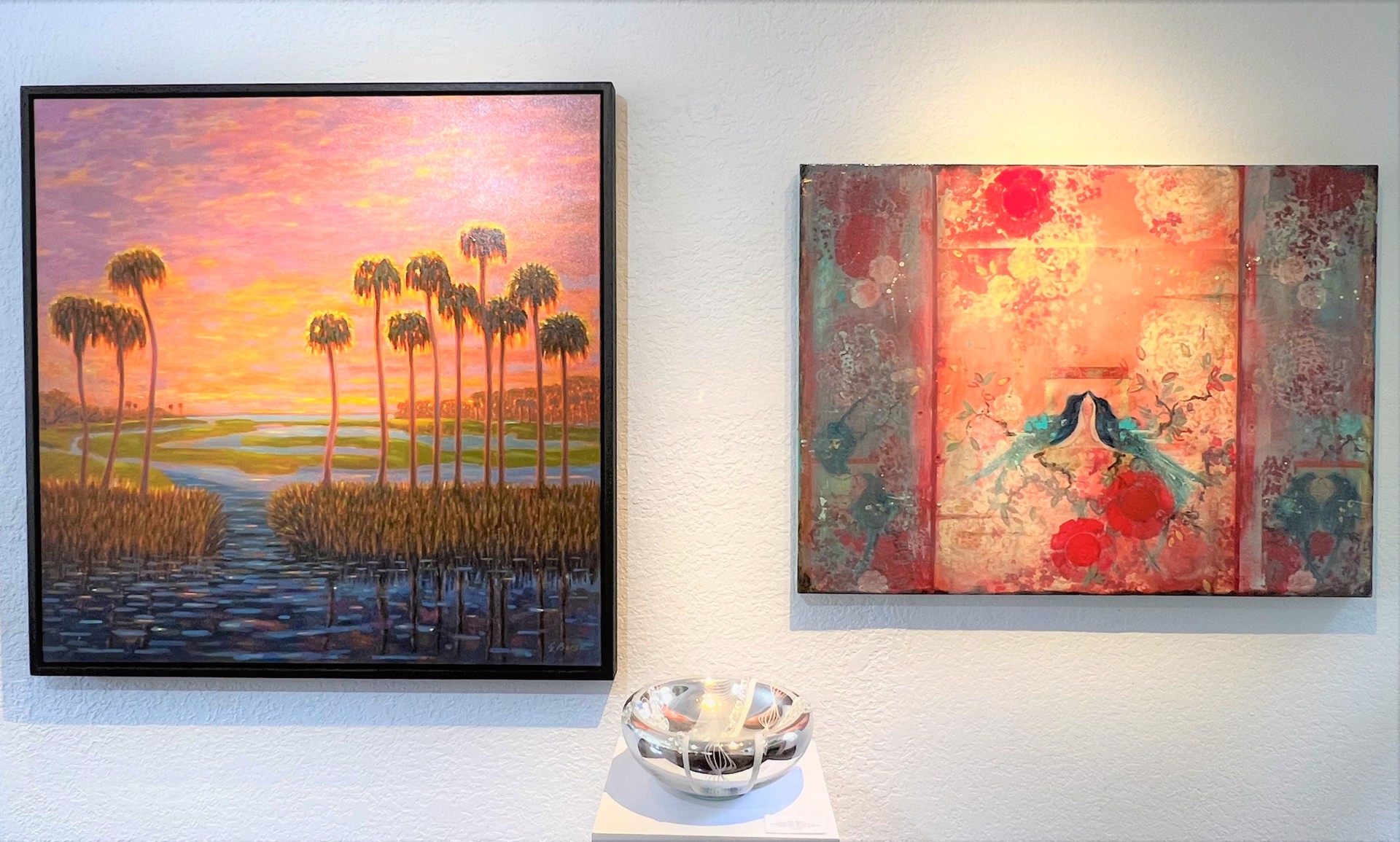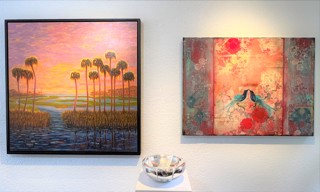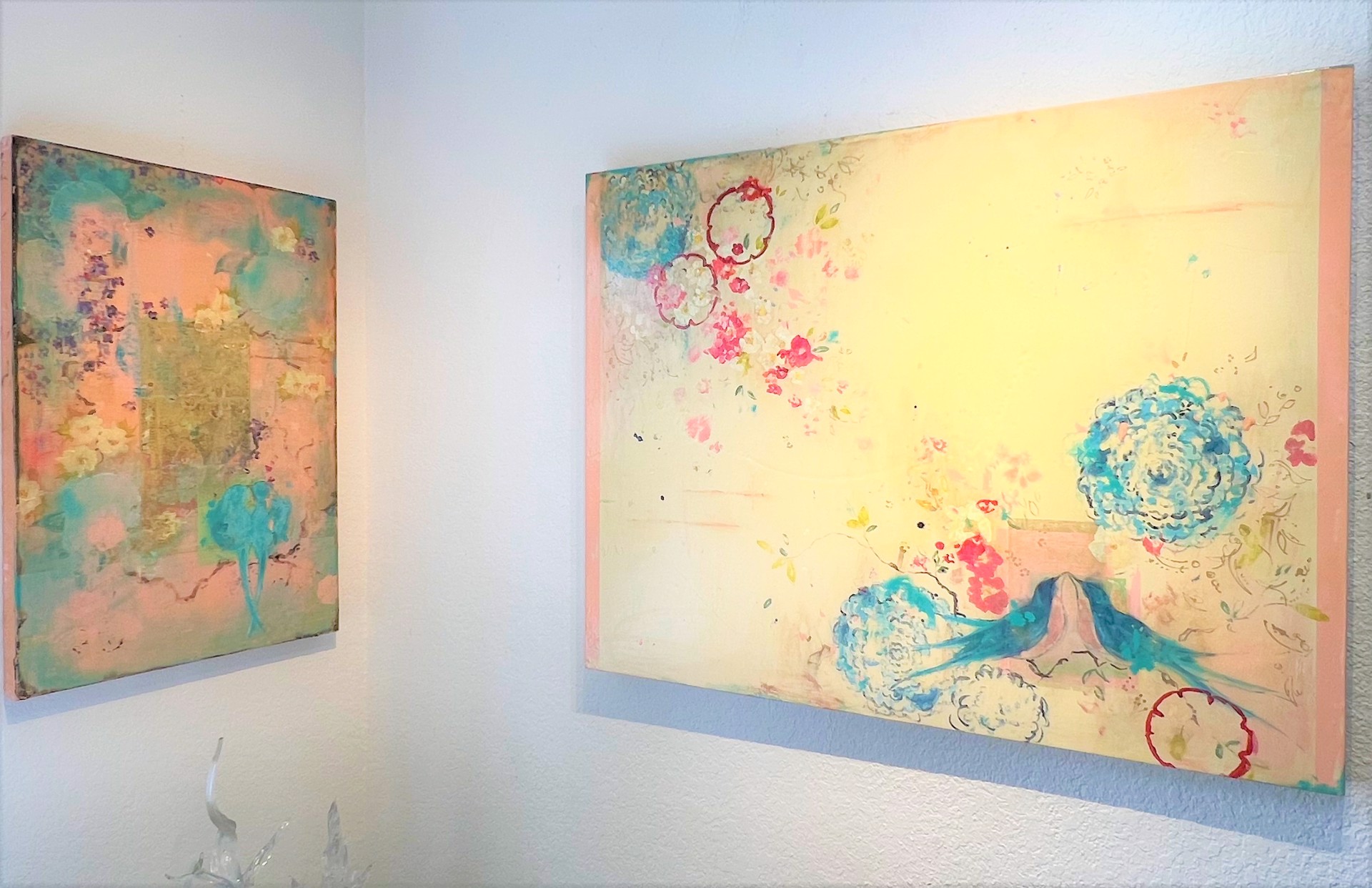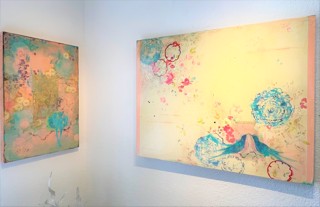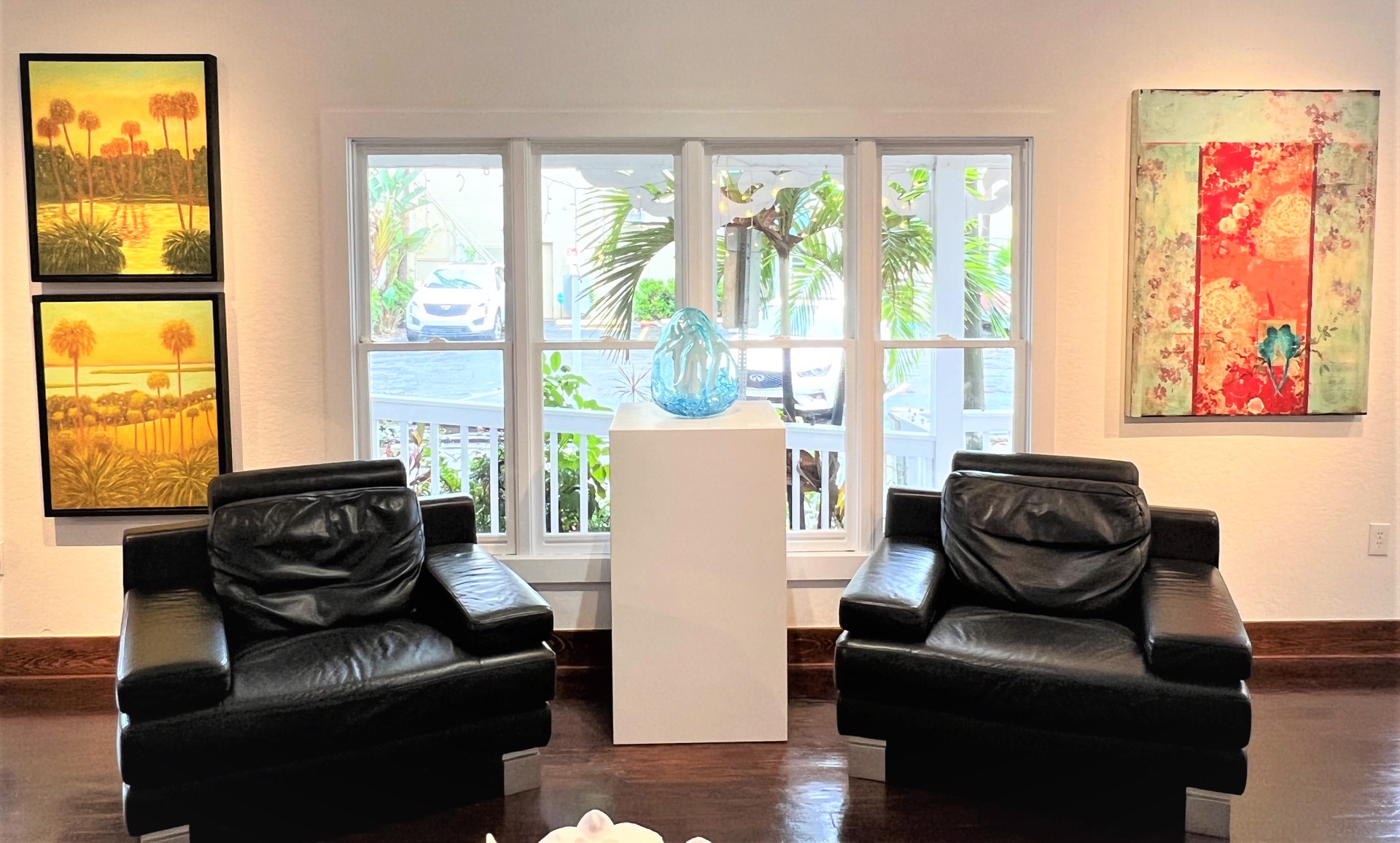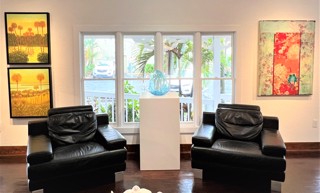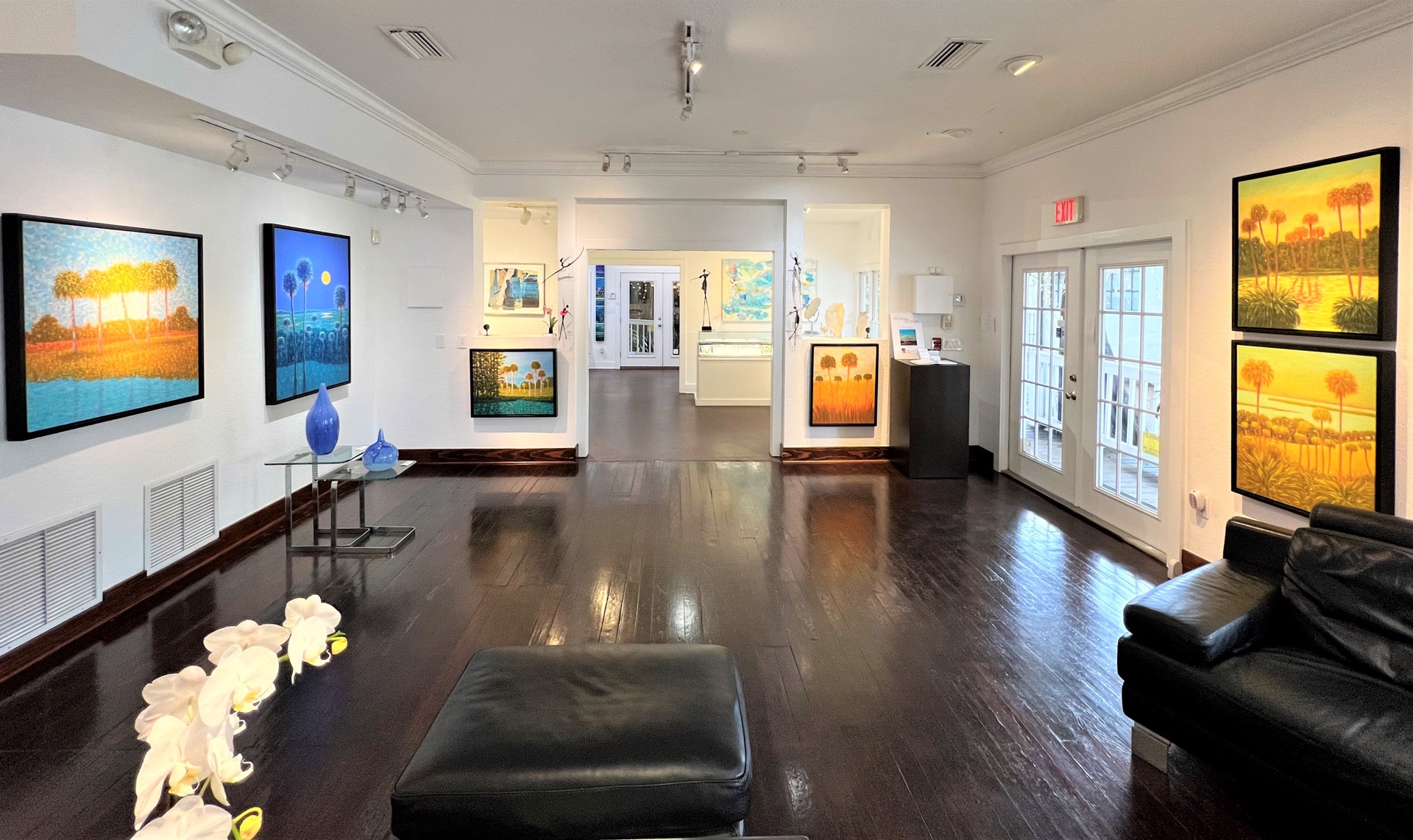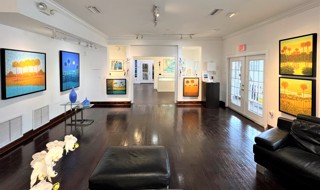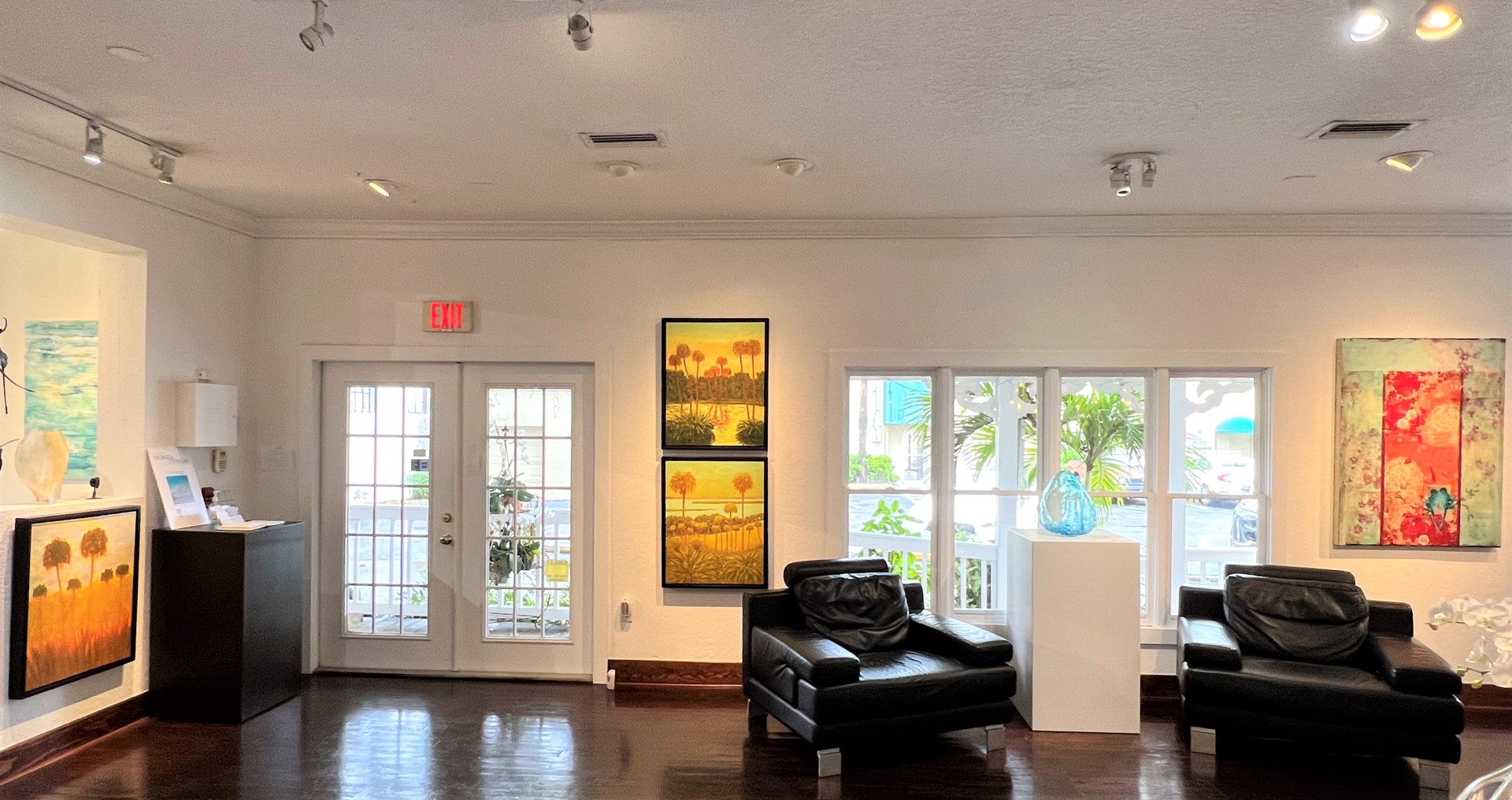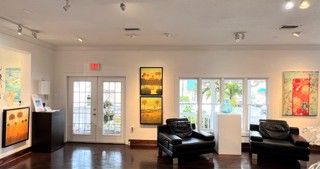 Botanical Oasis is a group show featuring new works by Florida artist Gary Borse, and contemporary artist Kathe Fraga. The combination of Kathe's soft yet whimsical pieces, paired with Gary's impressionistic views of old Florida is a contradicting masterpiece. Migrating from her subtle tones into his relaxing palm trees will keep you entertained as you drift through the grand room of 530 Burns Gallery.
Kathe Fraga has always been known for her whimsical paintings. She softens them with a glossy oil glaze that often drips onto the sides adding texture and dimension to each unique piece. Kathe's work was commissioned by a Japanese cosmetic company, Cle De Peau Beauté to produce a holiday collection titled Nuit de Chine in 2017. This internationally recognized campaign added to her prestige as a modern artist of the 21st century. Her new series is inspired by Japanese cherry blossoms and the natural life that surrounds them. Let Kathe's pieces transform any room in your home into a place of happiness with a hint of relaxation.
Gary's new series is inspired by the different views of old Florida. This is a memory that he loves to reflect upon when he gets ready to paint. These inspirational memoirs are mixed with modern colors and a hint of expressionism to showcase a glimpse of Gary's view on Floridian landscapes and the beauty that lies within them. He mixes bright colors into traditional landscapes to give a pop, unlike any other Floridian artist. His distinctive viewpoint on these traditional scenes is what pioneered Gary into a recognizable name throughout the southeastern part of the country.
Both artists have exclusively provided 530 Burns Gallery with a new series showcasing their latest pieces and the inspirations behind them. All new works will be available once the show opens. Whether you're a new or existing collector, come enjoy Botanical Oasis with the team here, and let us give you a glimpse into what it would be like to be surrounded by vintage Floridian landscapes with an ethereal twist.
Curated by Andrew Trujillo