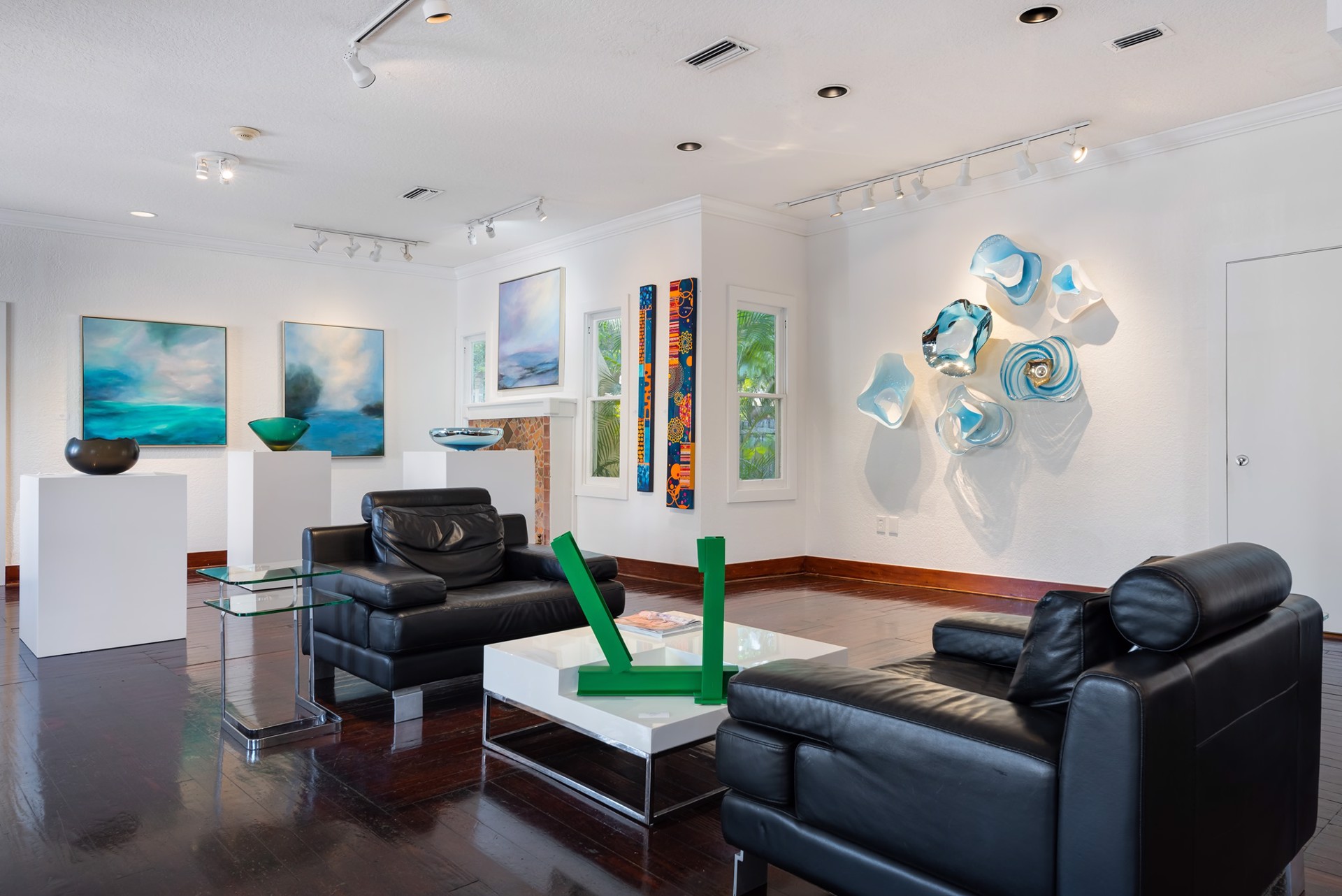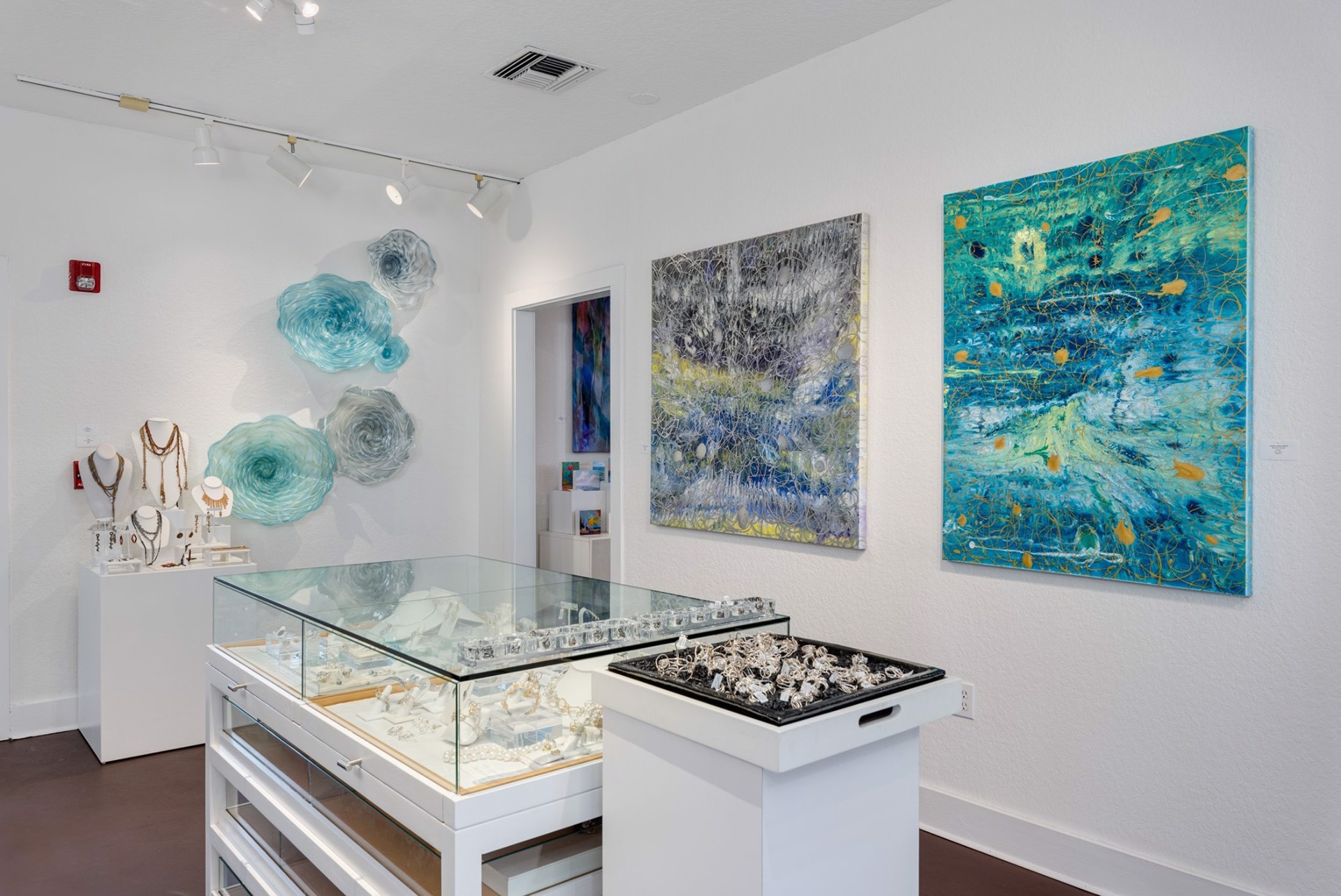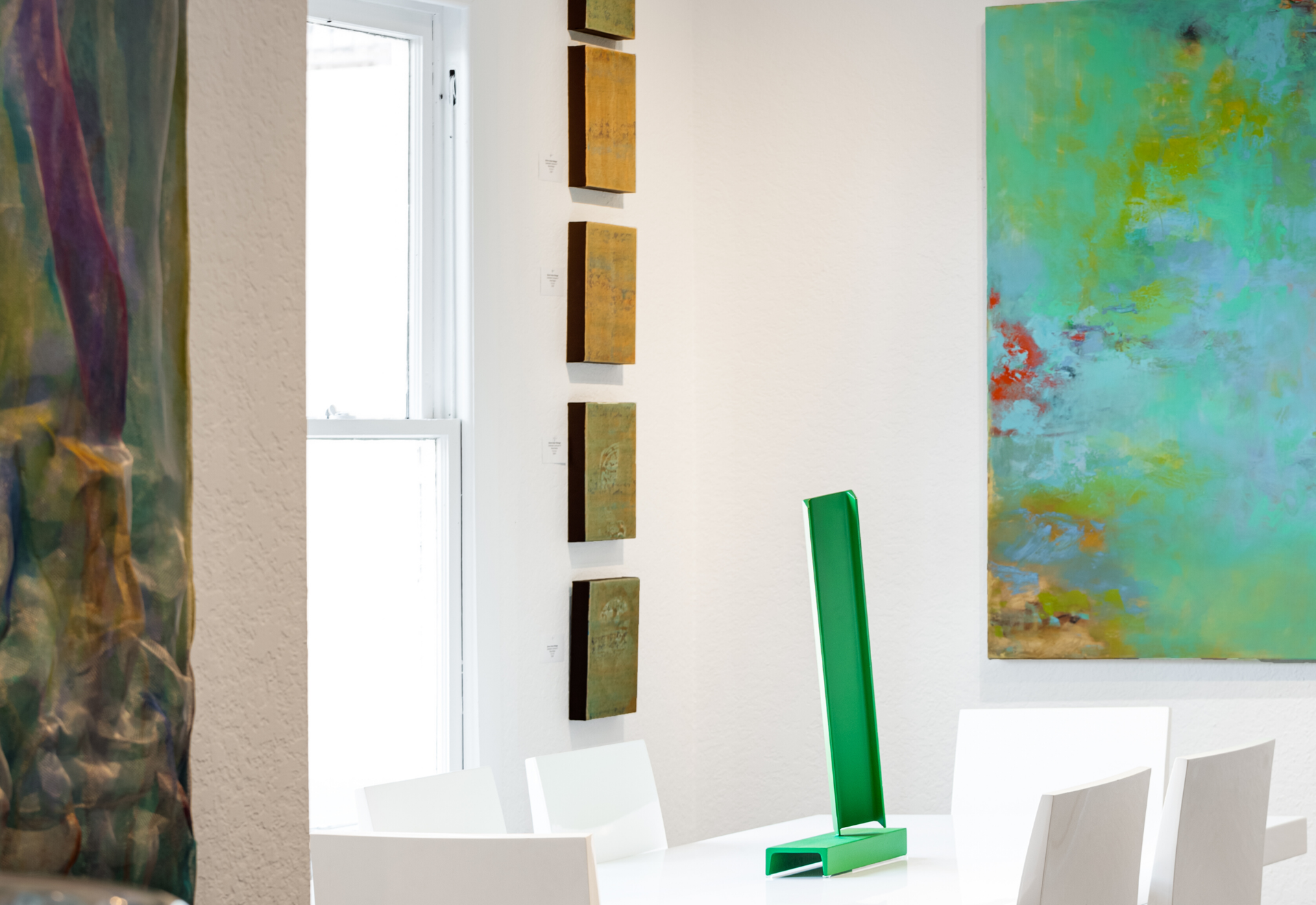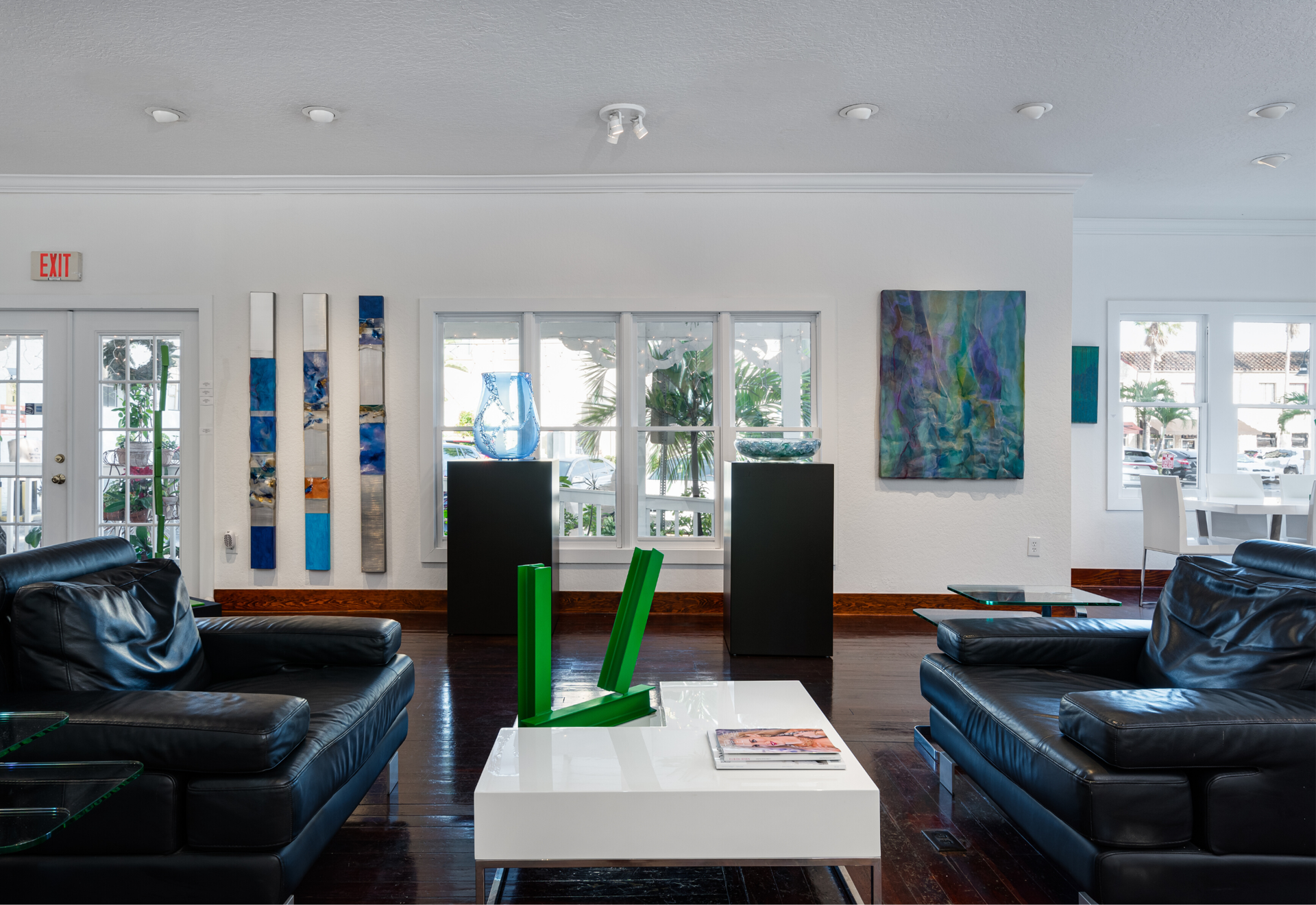 530 Burns Gallery Announces Abstract and Beyond a group exhibition of gallery artists
530 Burns Gallery presents Abstract and Beyond, a group exhibition featuring artists who explore nonrepresentational themes in their work. The show features new artist Laura Varich, whose oil paintings express her love for color and the natural world. Additionally, the show will feature Anita Lewis and Arleen Joseph amongst others. An opening reception will be held on Friday, December 13 from 6 to 9p.m.
Laura Varich is an abstract oil painter based out of Mount Dora, Florida. She takes inspiration for her dynamic and colorful pieces from her early childhood, living among the natural and beautiful open spaces of the California landscape. In addition, both her global journey and current life in Florida have more deeply connected her to her art and the broader art world. Using energetic, bold brush strokes and striking color, Varich takes traditional subject matter of floral landscape and fuses it with an abstract and contemporary direction.
Varich says, "I may first approach the canvas with a paint roller and then work with thin dripping washes of paint followed by thicker layers, with my primary consideration being the overall composition and specifically the interaction of color to create gorgeous depth of color and interesting layers." Letting her intuition be her guide, Varich's paintings explore boundless fields of brilliant imagination.
Anita Lewis' abstract oil paintings reflect an admiration for her international heritage and love of modern design with natural influences. Living in Augsburn, Germany, Antia launched a successful career of high-end modern interior design, and exhibited her art in Augsburg, Germany. After moving back to San Diego County, she shifted into a successful art career. Her work embraces the classical medium of oil paint while incorporating natural, earthy textures.
Arleen Joseph paints heavily textured abstract landscape scenes driven by the emotional impact of color, form and light. Her oil paintings are inspired by memories and perspectives from her travels. She spends summers in the hills of central Mexico's San Miguel de Allende. Arleen Joseph is a native New Yorker who, after graduating from the High School of Art & Design, earned her degree in Fashion Design from Parsons The New School for Design. Her career in fashion covered more than 20 years. Once she decided to leave the world of Fashion, oil painting became her passion. Arleen has applied her experience with colors, proportions and texture to her canvases. In New York, she continues to study with artist Brian Rutenberg, as well as painting in her NYC studio.