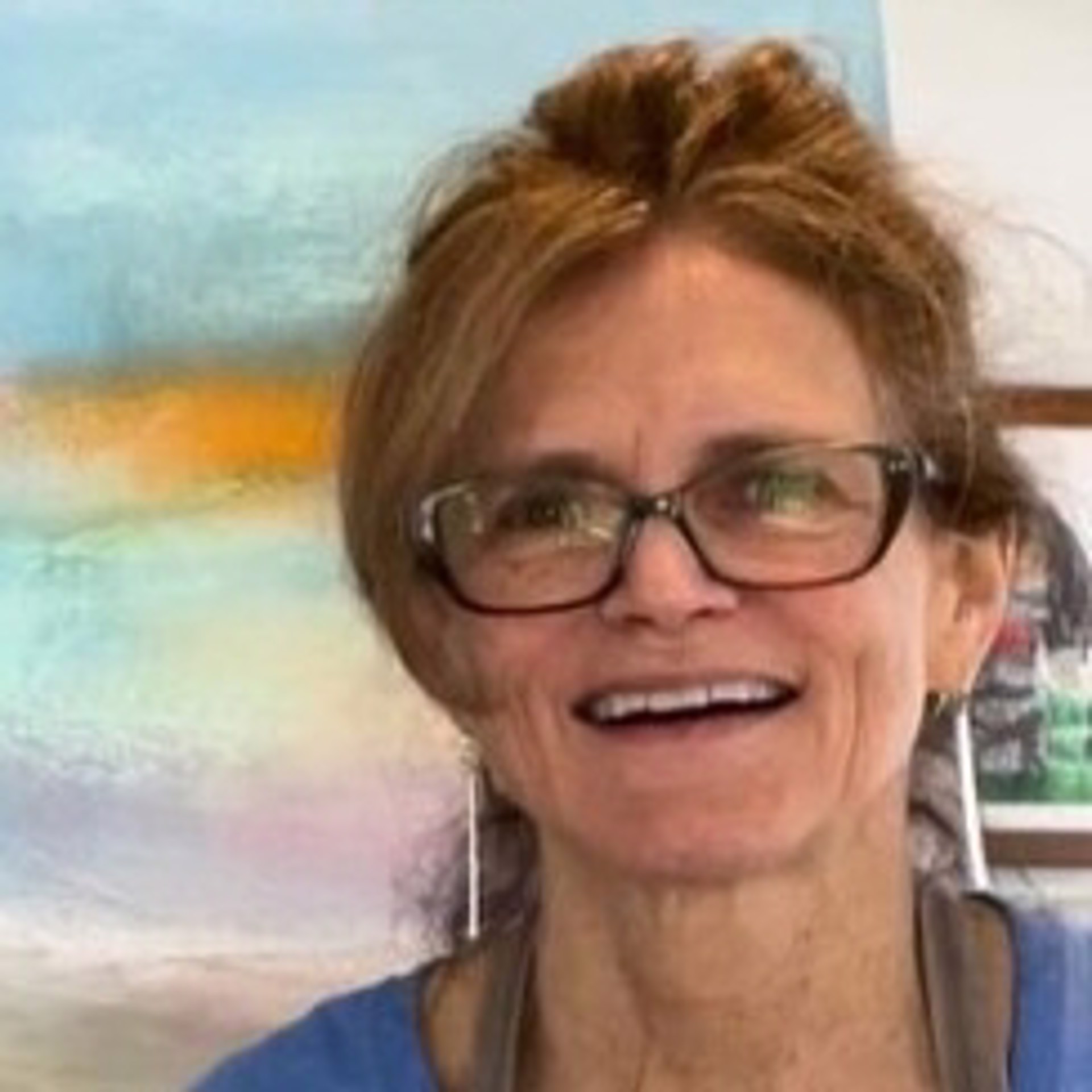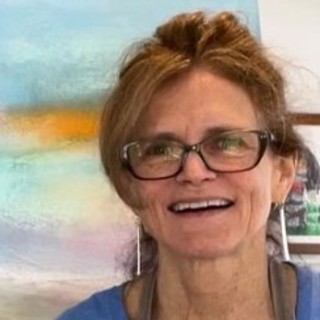 My work has two primary components. One is the spiritual connection the outdoors holds for me. I am enamored of the sights and sounds of nature: the patterns, the rhythms, the textures, and the almost tangible quality of the light. The other is my enchantment with color. It fascinates me that a certain hue can change depending upon how it is surrounded. I love the richness of deep tones used together, the emotion of vivid explosions of color and the subtleties of combining softer hues, closely related in value. Having worked for many years to describe the landscape, I have become increasingly interested in abstracting imagery and in pushing color in the direction of my choice. I aspire to evoke the spirit of the landscape, simply by virtue of palette and mark making.
Pastel: The very first time I tried pastel, it felt like coming home. I was seduced by having a tray filled with gorgeous colors right at my fingertips. I loved the tactile nature of picking up what is essentially pure pigment and making a mark on the page, followed by another mark in response and then another. Gradually the image would evolve. The richness of the color and the immediacy of the process have kept me fully engaged with this amazing medium for many years.
Acrylic: Recently, I have also been working with acrylics. There are limitless applications with this medium. There are numerous textural additives that can be mixed into the paint or used to prime the surface. The paint itself comes in a variety of viscosities ranging from heavy body, which can almost be sculpted, to fluid, which will flow easily without loss of vibrancy. Acrylics can be transparent, opaque or iridescent and can be painted on a variety of substrates. In addition to creating imagery which pays homage to nature, I want the surface itself to be compelling, interesting and beautifully painted.
I am excited about the creative journey ahead and I believe as I move back and forth between these two wonderful worlds, each body of work will be informed by the other.
Read More