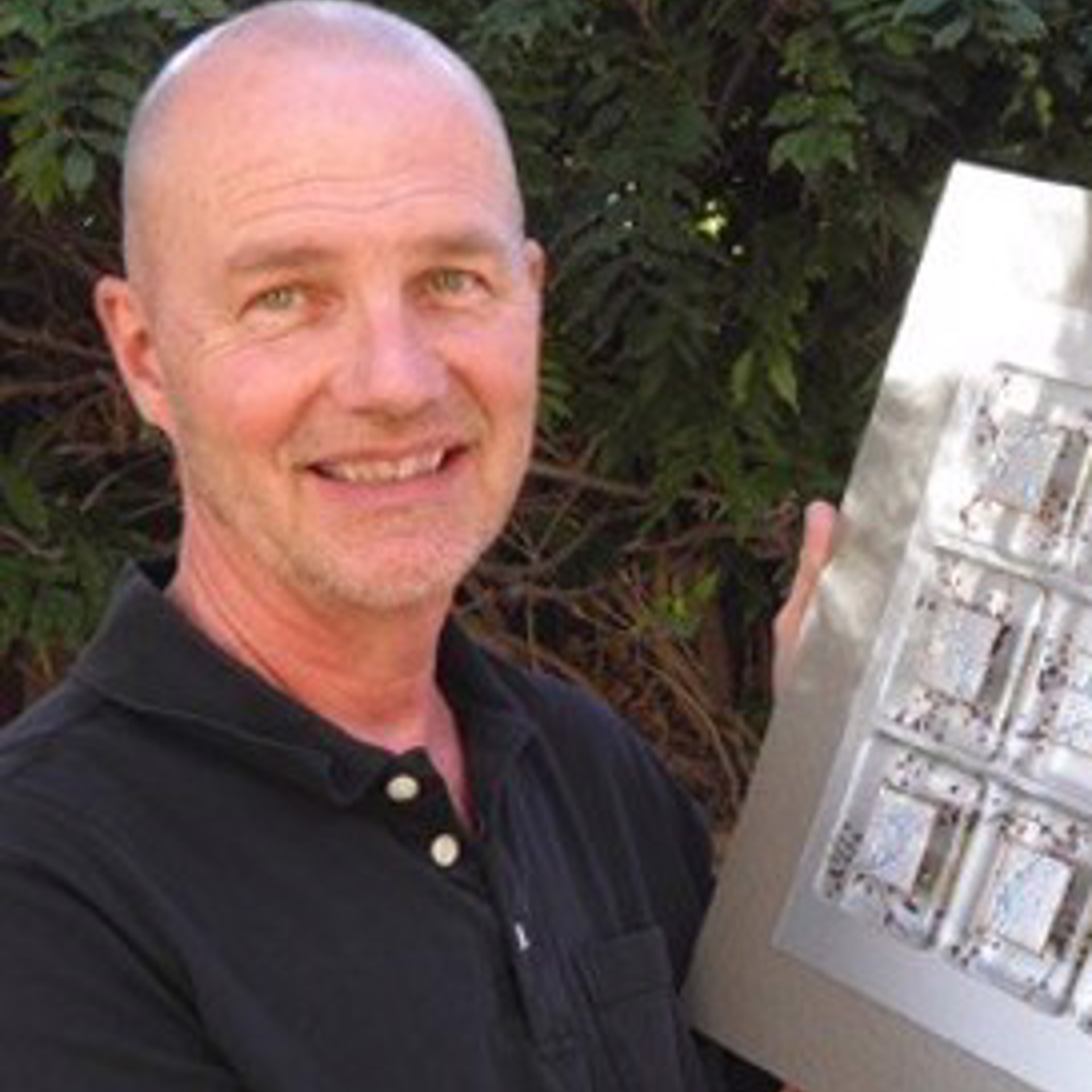 For about twenty years, I've been making kiln-worked sculptural glass wall art with the goal of creating a modern vision of an ancient art form. My approach is modular and contemporary based on the aesthetic styling of the European Bauhaus designs I studied extensively at Ohio State University and my later travels and experience as an Art Director in Los Angeles, Orlando, and the Netherlands. Upon moving to New Mexico in 1990 I "discovered" and became fascinated with fused glass! I feel that it's the processes and materials themselves that inspire me to explore and exhibit art's elements: line, pattern, texture, balance, color, light and composition.
Using contemporary abstraction I enjoy visualizing broad themes: Time, Sound, Communication, and Landscape.
I also challenge myself to push the limits of the fusing process by integrating natural elements, such as cottonwood leaves alongside man-made materials like wire—often with surprising effects.
The results are the aesthetic rewards of letting heat, my imagination, and Earth's elements conspire to express themselves as fine art, unconstrained by the limitations of utility and function.
Read More