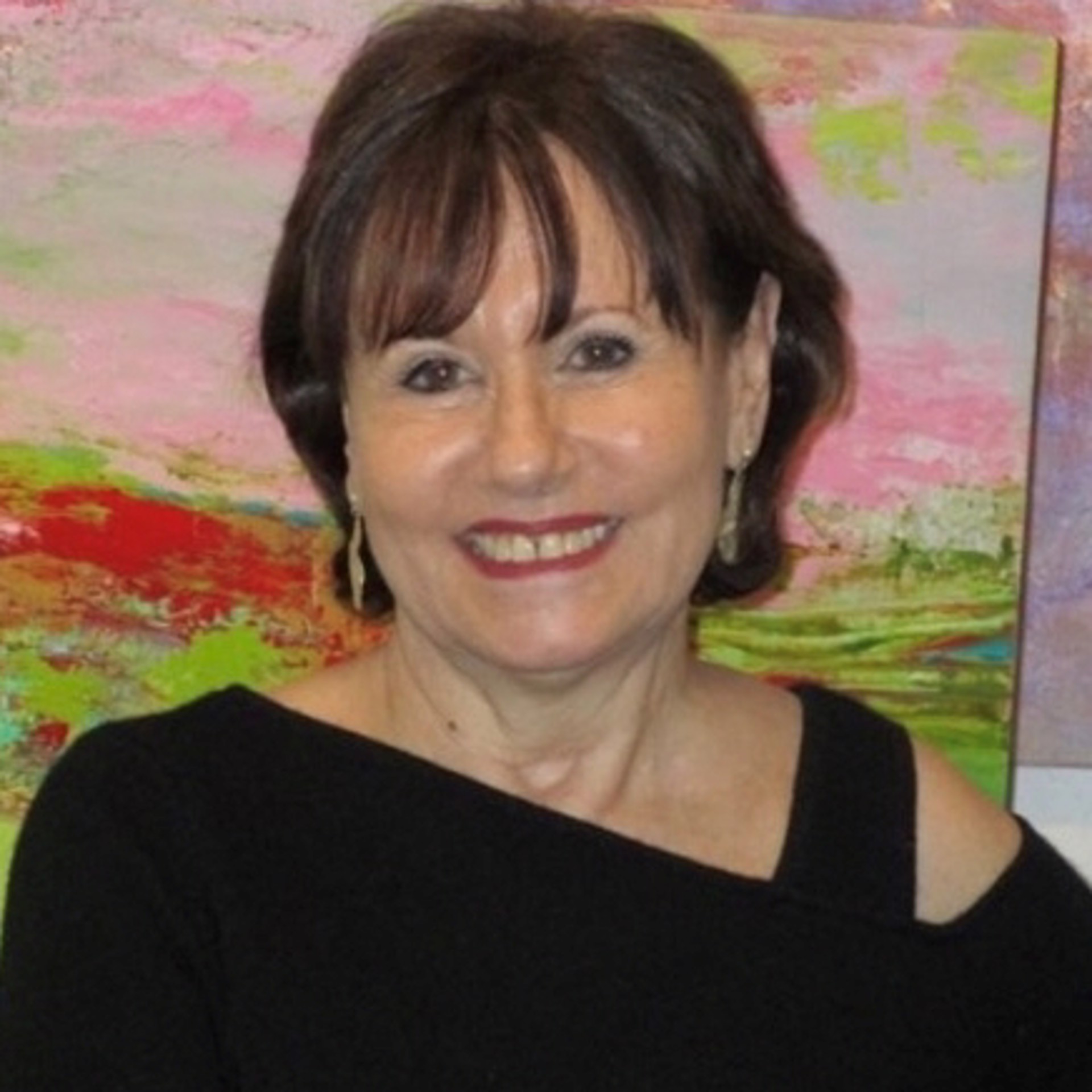 Arleen Joseph is a native New Yorker who, since childhood, has known that she wanted to be involved in the arts. After graduating from the High School of Art & Design, she earned her degree in Fashion Design from Parsons New School for Design. Her career in fashion covered more than 20 years during which she worked as the Head Designer for many of the major 'better' dress firms in the industry. It was a busy time, juggling family life with twice-yearly business trips to Paris & London for design inspiration, as well as making personal appearances at Lord & Taylor and other department stores in the U.S.
Once she decided to leave the world of Fashion, Arleen searched for ways to continue her artistic expression. Oil painting became her passion. Arleen has applied her experience with colors, proportions, and texture to her canvases. It was an easy transition after having been surrounded by textiles and color for most of her adult life. She has found her own voice in abstract landscapes that are complex with sophisticated coloration and subtle texturing that has a distinct tactile quality.
She spends summers in the hills of central Mexico's San Miguel de Allende and paints in oils in the studio. In New York she continues to study with artist Brian Rutenberg, as well as painting in her NYC studio.
Artist Statement:
"My travels dictate my art. I am continually drawn into the emotional impact of color, form, and light. An escape to serenity, peace, and tranquility… a complete dichotomy into my own life in New York City. Perspectives are drawn from one's own past experiences. All my paintings are done from memories inferred by my travels. Mood and feeling are more important to me than a literal reference to natural landscapes. The way in which I portray the landscapes that I come in contact with is an abstract vision of how my surroundings affect me. I work spontaneously, concentrating on texture and patterns, scraping away and repainting various areas to create subtle inner rhythms within the composition. My hope is to extend beyond the personal dialogue and provide viewers with the opportunity for reflection and a journey of their own."
Press:
VIDEO: ART TALK WITH ARLEEN JOSEPH
Read More