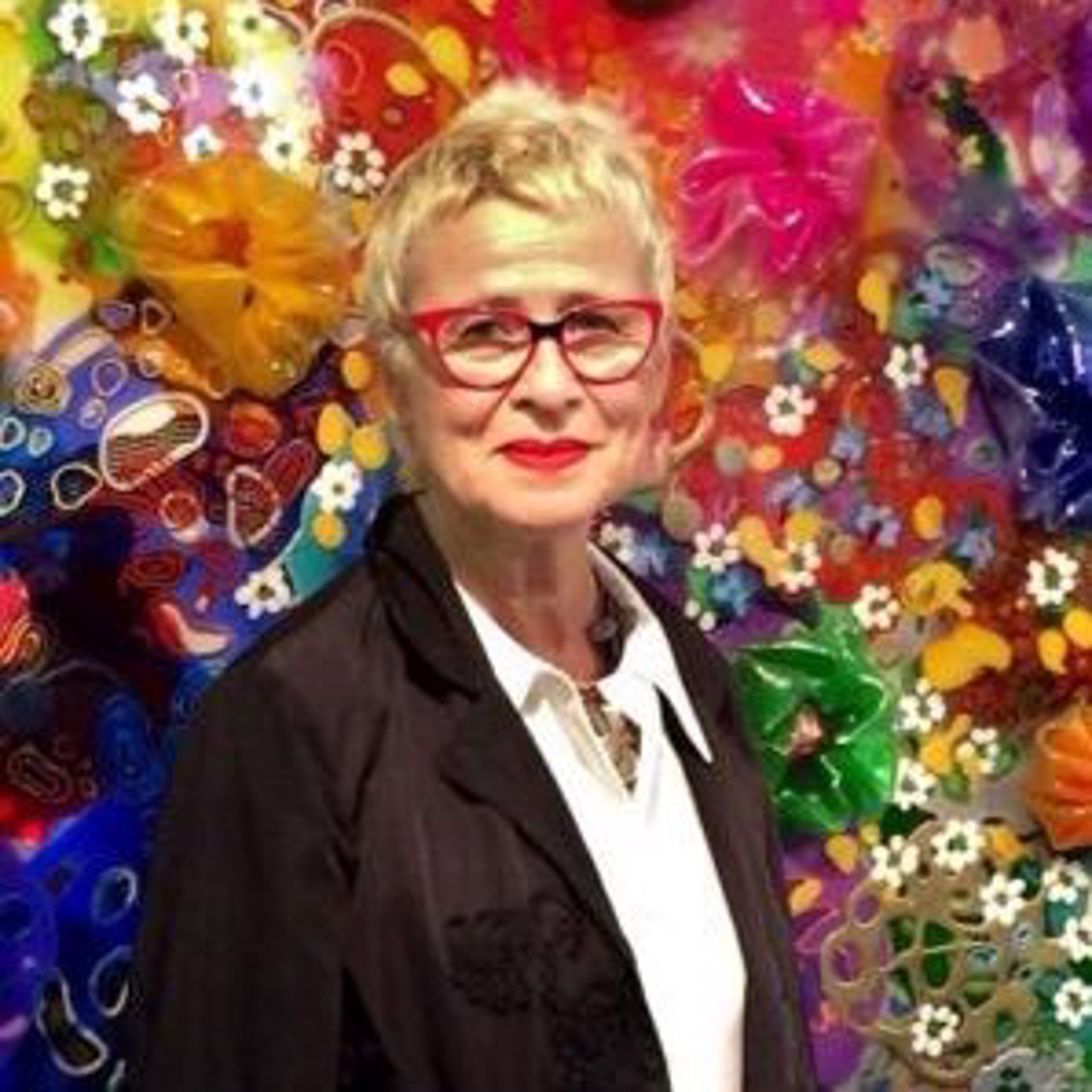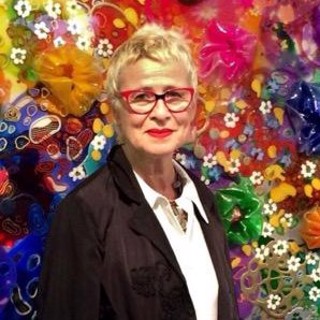 Inspired by the organic shapes and planes in nature, Reich's artworks are a woven interplay of rich color spectrums that explore the depth and intimacy of the abstract world we live in. Her works are an indication of how this prolific multimedia artist sees the world; astonishing beauty, magnificent power, and the intense awe-inspiring complexion in nature of which the life and creation of color are born. Through the use of pure pigments and layers of epoxy resins, her works seem to let her visions breathe with motion and fluidity. The crystalline paintings pull you into a mysterious realm of curiosity and surprise.
Born in Prague to Holocaust survivors, Andrea Dasha Reich's early life was subjected to a continuum of Communism and all of its restrictions. Her dissident Father's fight against the regime would eventually result in the entire family being evicted from their homeland and finding refuge in Jerusalem, Israel. Leaving behind the dark world of Czechoslovakia and finding herself in Jerusalem—a place saturated in sunlight and vibrant bursts of colors that spanned further than the eye could see, had a profound effect on the young Andrea Dasha Reich—suddenly and almost magically she was free, free to explore the brightly colored, be-jeweled landscape that her new world provided. She then attended the world renowned, Bezalel Academy of Art and Design, and her passion for art was born, later becoming her way of life.
At the age of Nineteen, Andrea Dasha Reich left Jerusalem, and again migrated to a land far away; Tribeca, New York, United States of America. Tribeca soon became her home and the place where she went on to develop a wonderful career in the Fashion & Design industry. Dasha very much enjoyed her career, but her passion for creating art was beckoning in a strong and loud voice that she could no longer contain. The ideas that were developing in her mind's eye told her that it was time to create. She opened her first studio, dedicated her time and energy to pioneering, crafting, and developing the resin and latex artwork she is known for today.
"I am as affected by the frog I saw yesterday, sitting on the lit globe of my outside light as I am by the distant memories of a gray hut I once saw in China or a blue mosaic tile I saw years ago when I lived in Jerusalem." - Andrea Dasha Reich
Read More